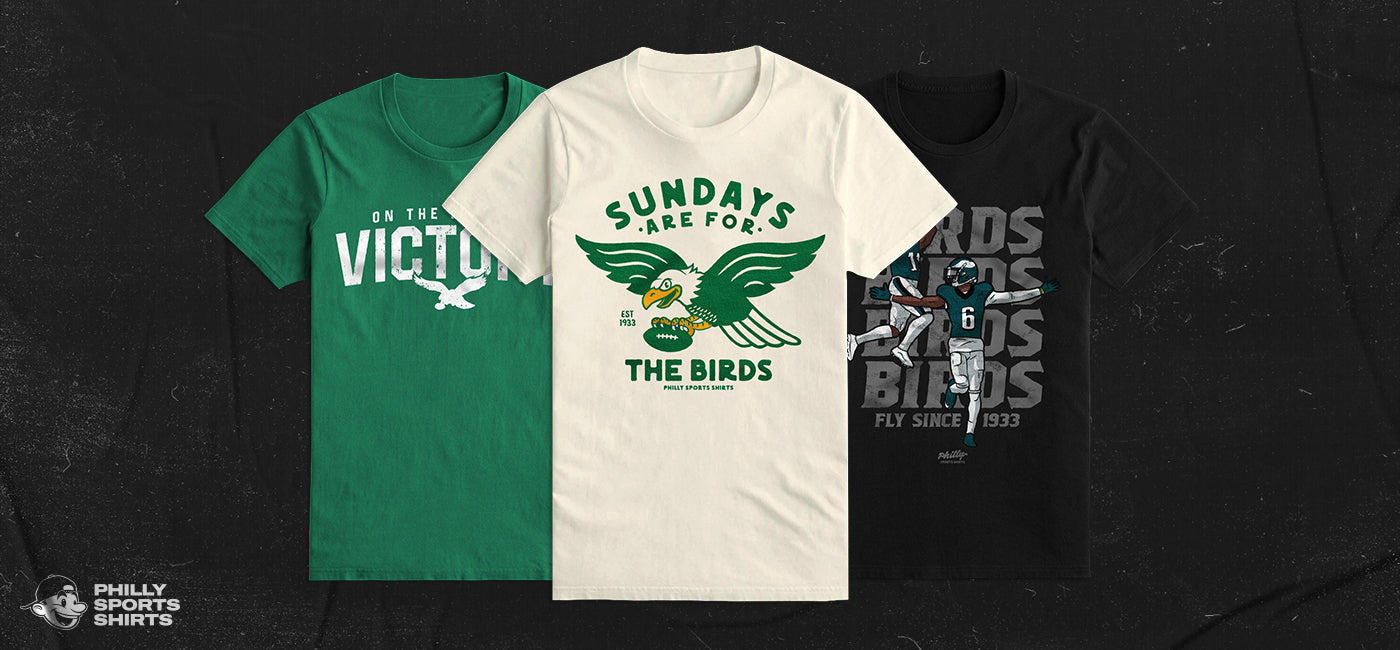 Apparel For Philadelphia Eagles Fans
Shop our collection of apparel designed just for Eagles fans and make this football season an unforgettable one. Find awesome shirts, t-shirts and sweatshirts that show your passion for the Philadelphia Eagles.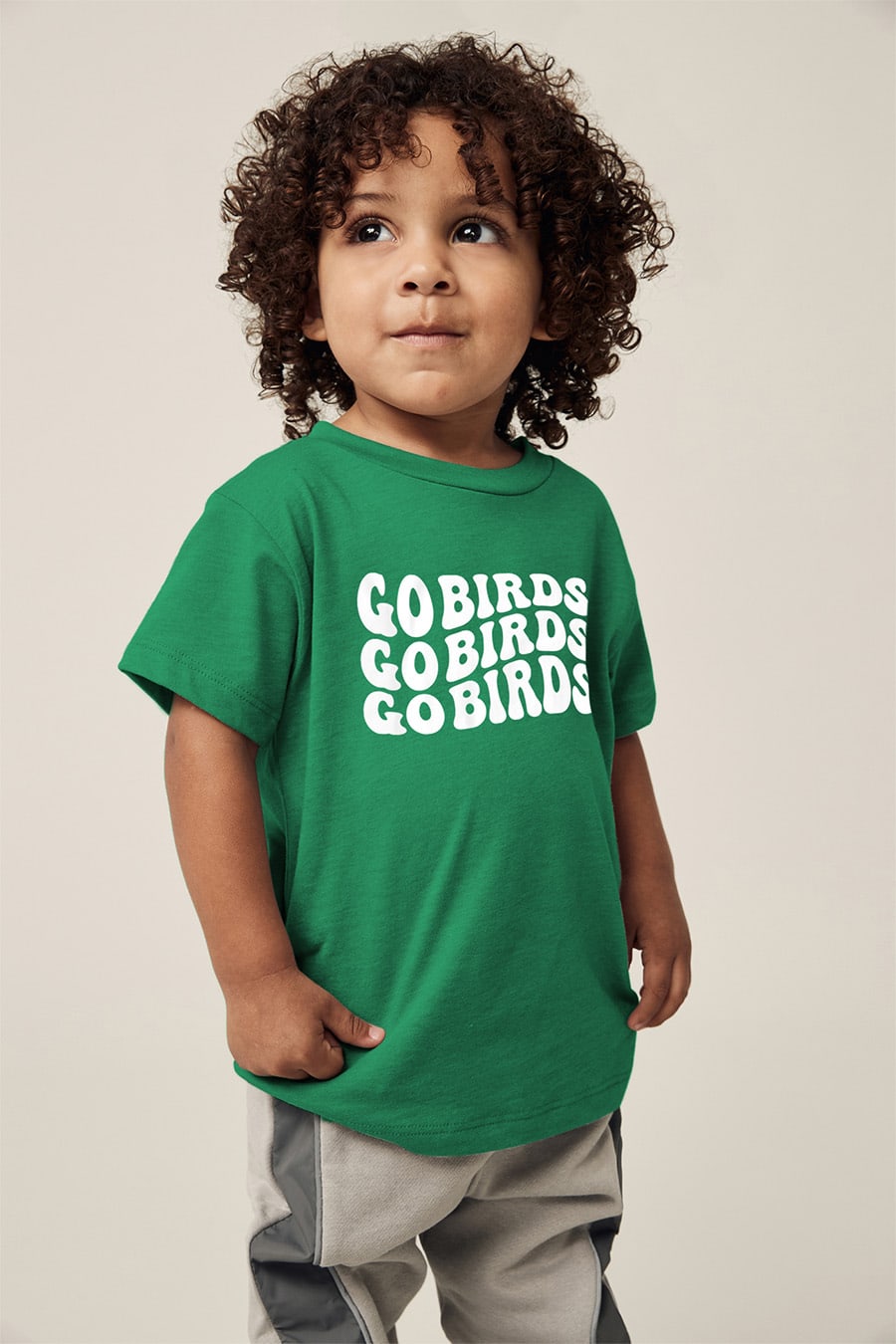 Apparel for Your Littles
Shop Our Birds Collection for Kid's
Elevate your young fan's Eagles pride with our specially curated kids' apparel collection. Meticulously designed for both comfort and style, each piece embodies the spirit and resilience of Philadelphia's beloved team. Crafted with durable materials to withstand energetic play, our kids' range ensures your little ones showcase their Eagles loyalty with pride. Dive into a collection where youthful enthusiasm meets iconic team spirit.
Why Eagles Fans Shop Philly Sports Shirts for Birds Apparel
At Philly Sports Shirts, we take immense pride in providing fans of the Philadelphia Eagles with quality apparel that stands the test of time. Meticulously crafted using the finest materials, our shirts, hoodies, crewnecks, tank tops, and more are all built to ensure both comfort and durability.

We employ state-of-the-art printing techniques, ensuring the vibrant designs remain sharp and vivid, even after countless washes. From the precision stitching to the premium fabric, every detail is a testament to our commitment to providing Philadelphia Eagles fans with exceptional, top-notch merchandise that exemplifies their unwavering team loyalty.

When you wear Philly Sports Shirts apparel, you not only display your team pride but also experience the satisfaction of owning a product that reflects our dedication to excellence.
When it comes to showing team spirit, Philadelphia Eagles fans know there's more to it than just wearing the team colors. That's where phillysportsshirts.com steps in, offering a unique collection of apparel featuring creative Eagles designs that truly stand out. We believe in capturing the vibrant energy of our city and its passionate sports fans, transforming it into wearable art. From innovative graphic tees representing iconic Eagles moments, to subtle and stylish designs that embody the team's resilience and vigor, our apparel collection offers a fresh perspective on the traditional sports attire.

Feedback from our customers says it all - Eagles fans are thrilled with our imaginative interpretations of team pride. They love the distinctive, high-quality designs that allow them to express their fandom in an unparalleled way. Whether they're flaunting an eye-catching Eagles tee at a tailgate party, or sporting one of our unique hoodies on a casual day out, fans are not just wearing a piece of clothing - they're wearing a piece of the Eagles spirit. With our innovative Eagles apparel, you can celebrate your love for the team in the most original and stylish way possible.