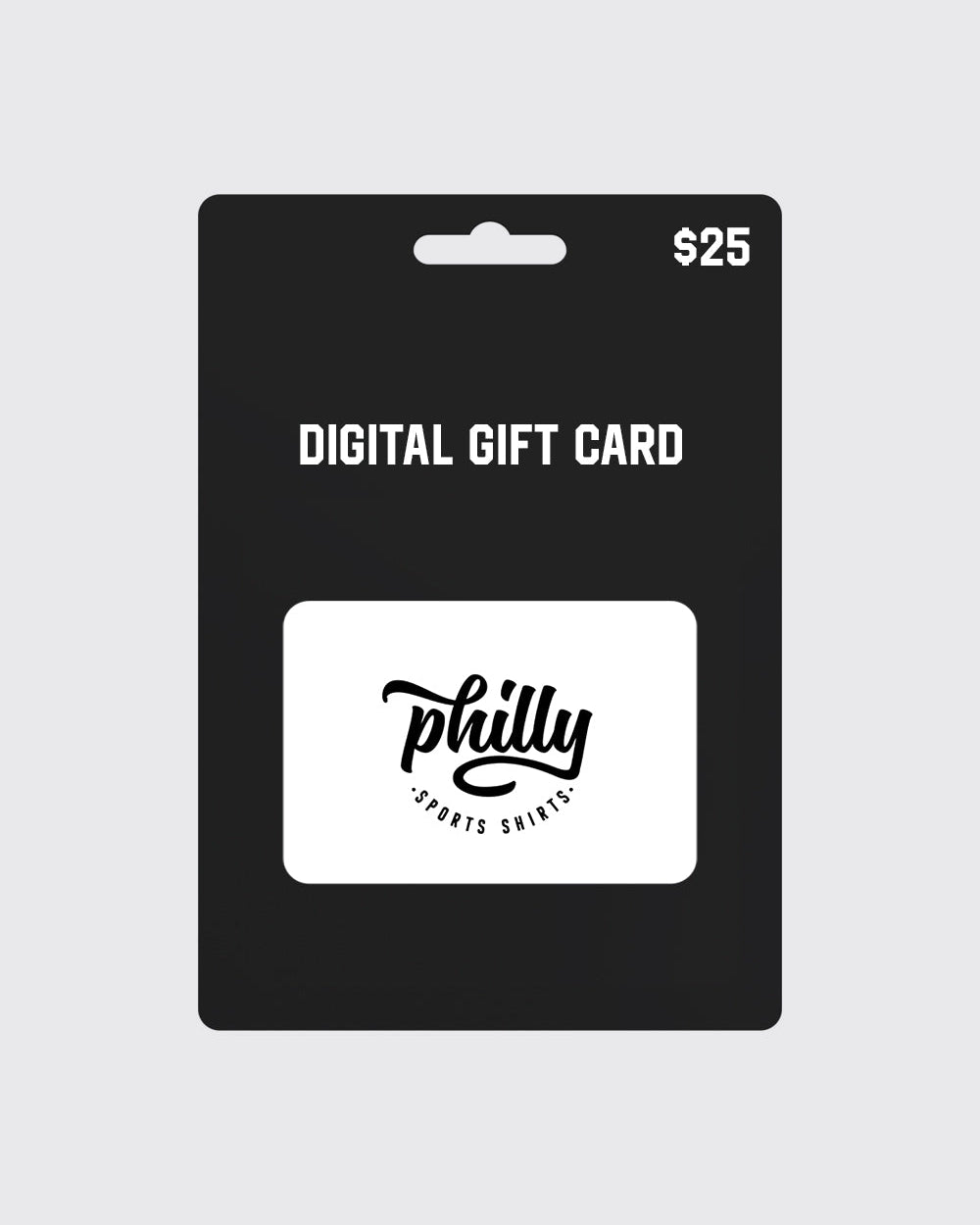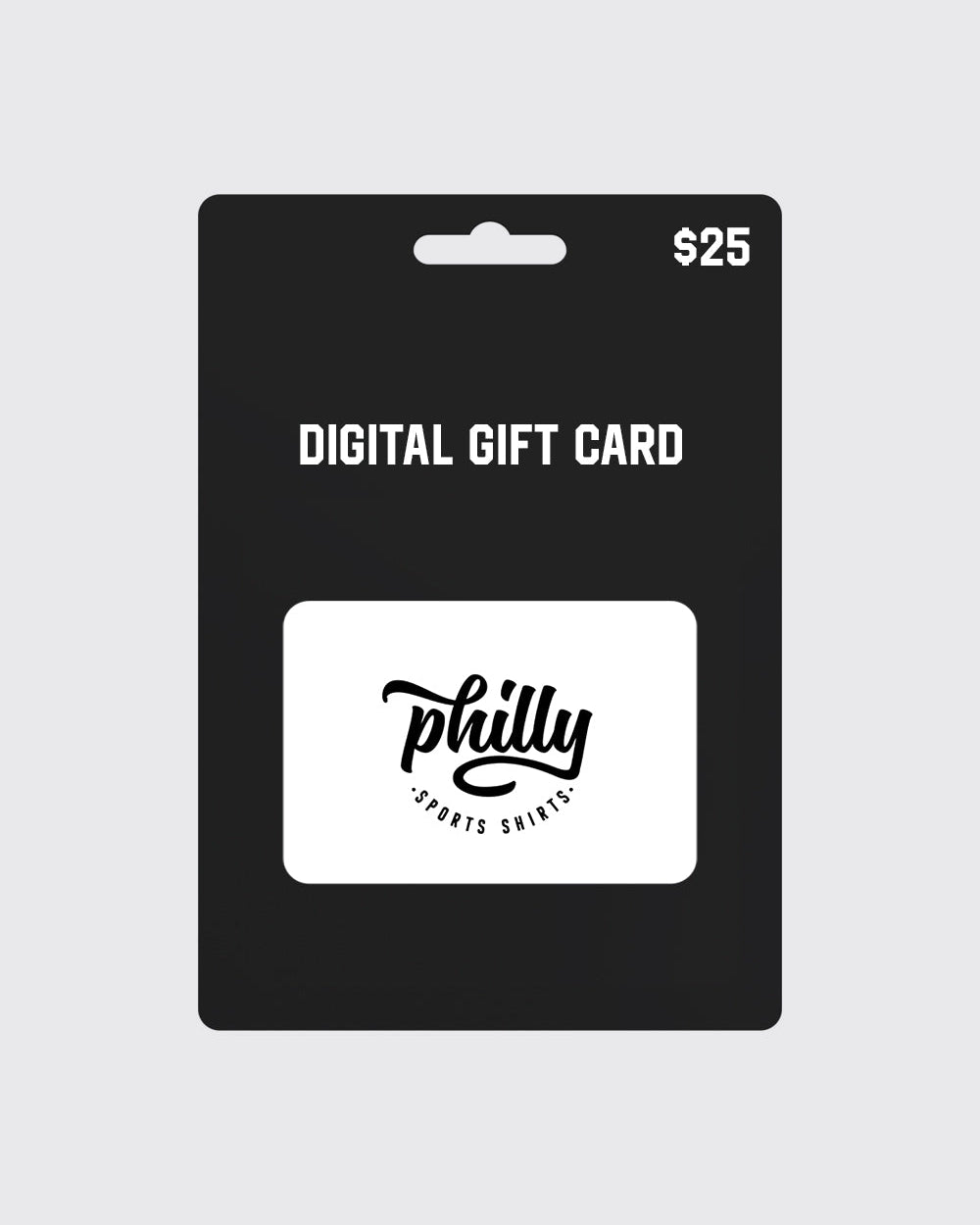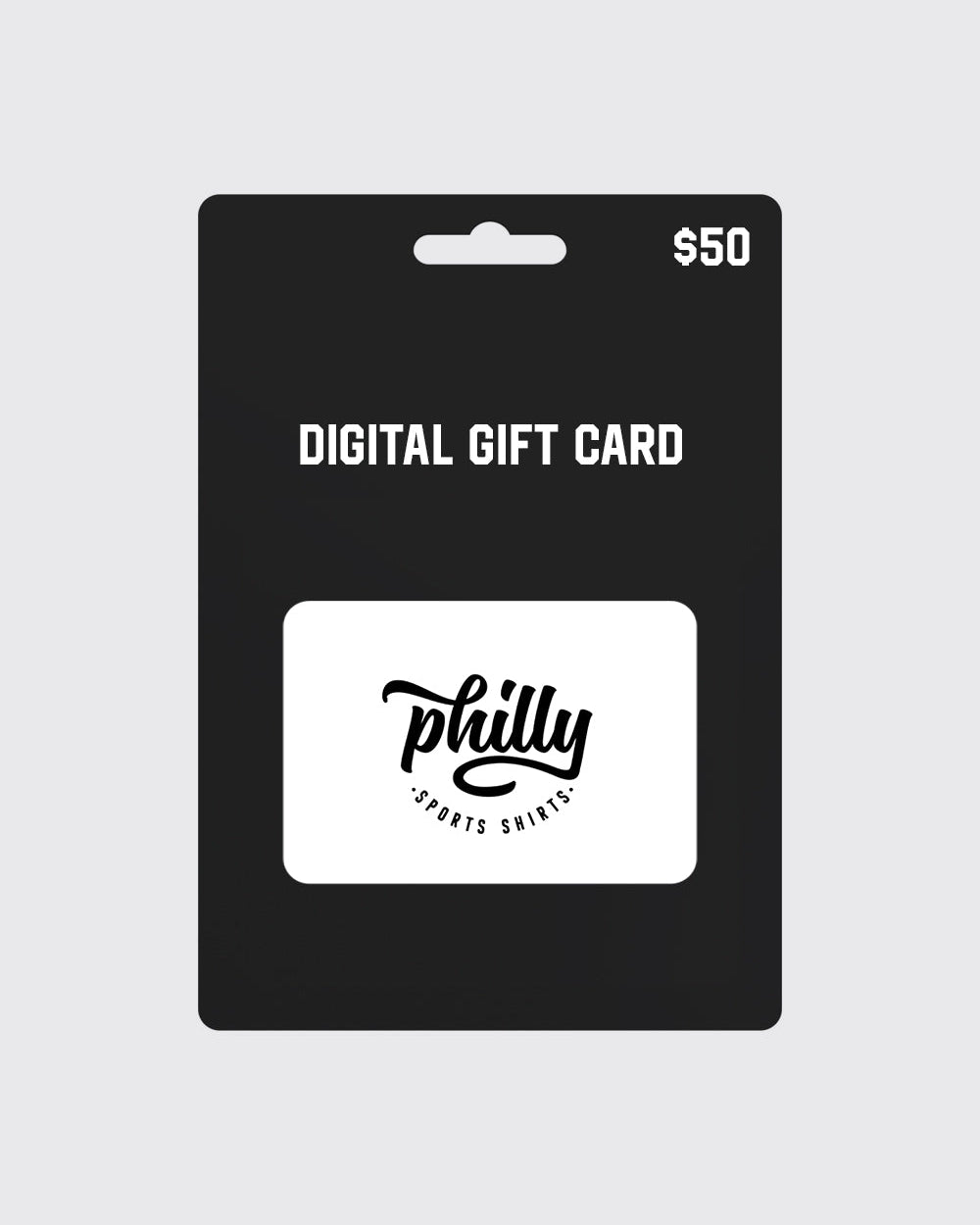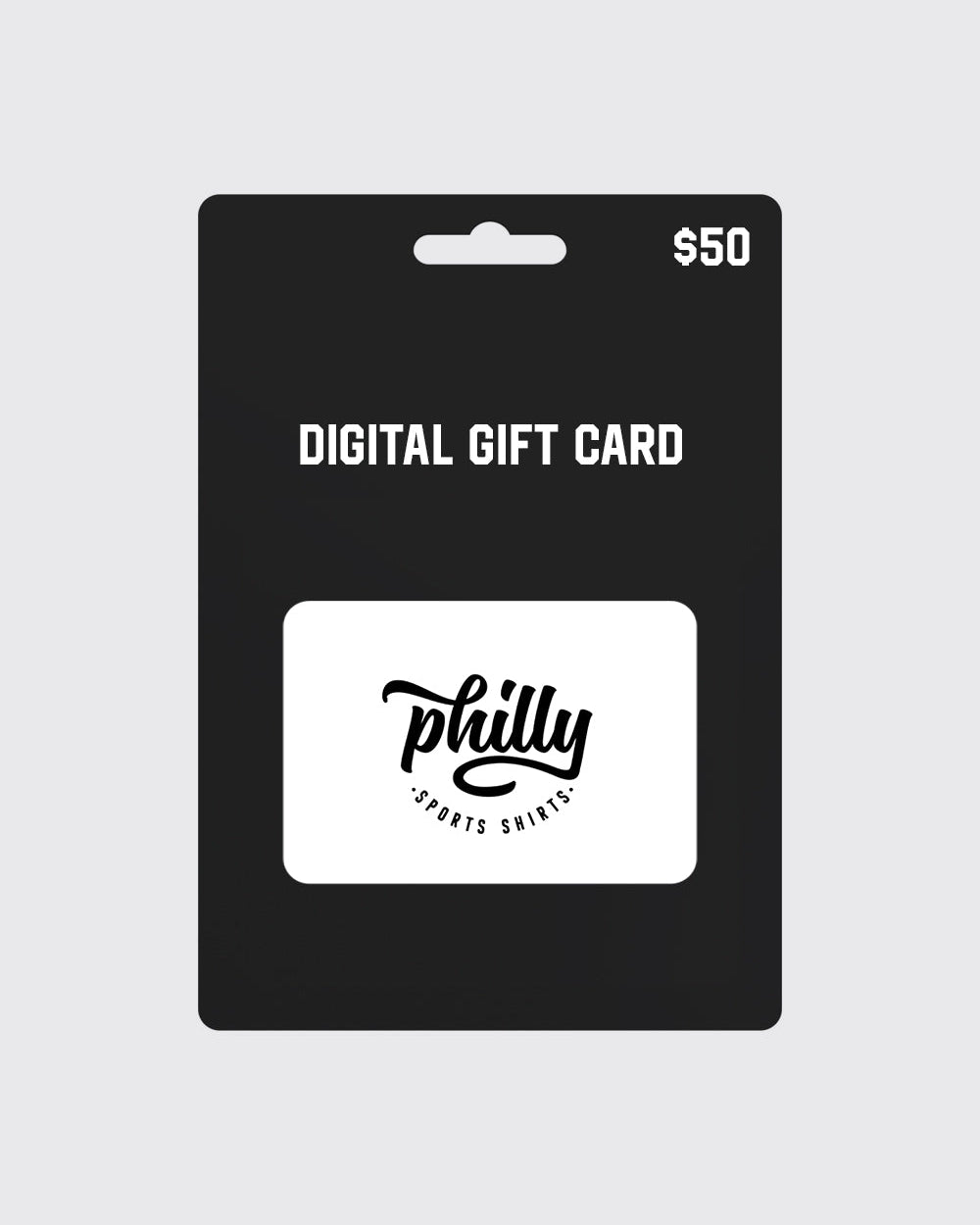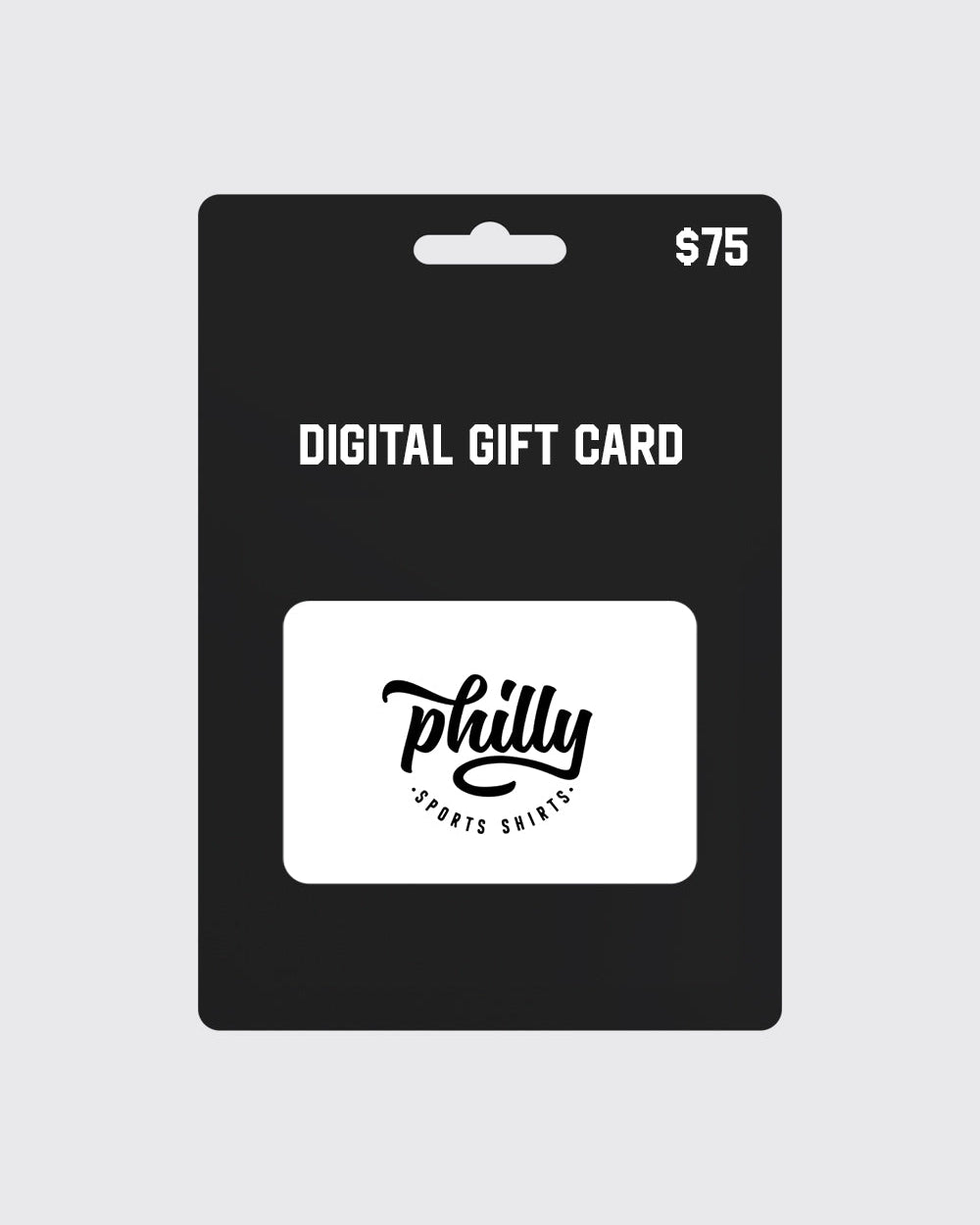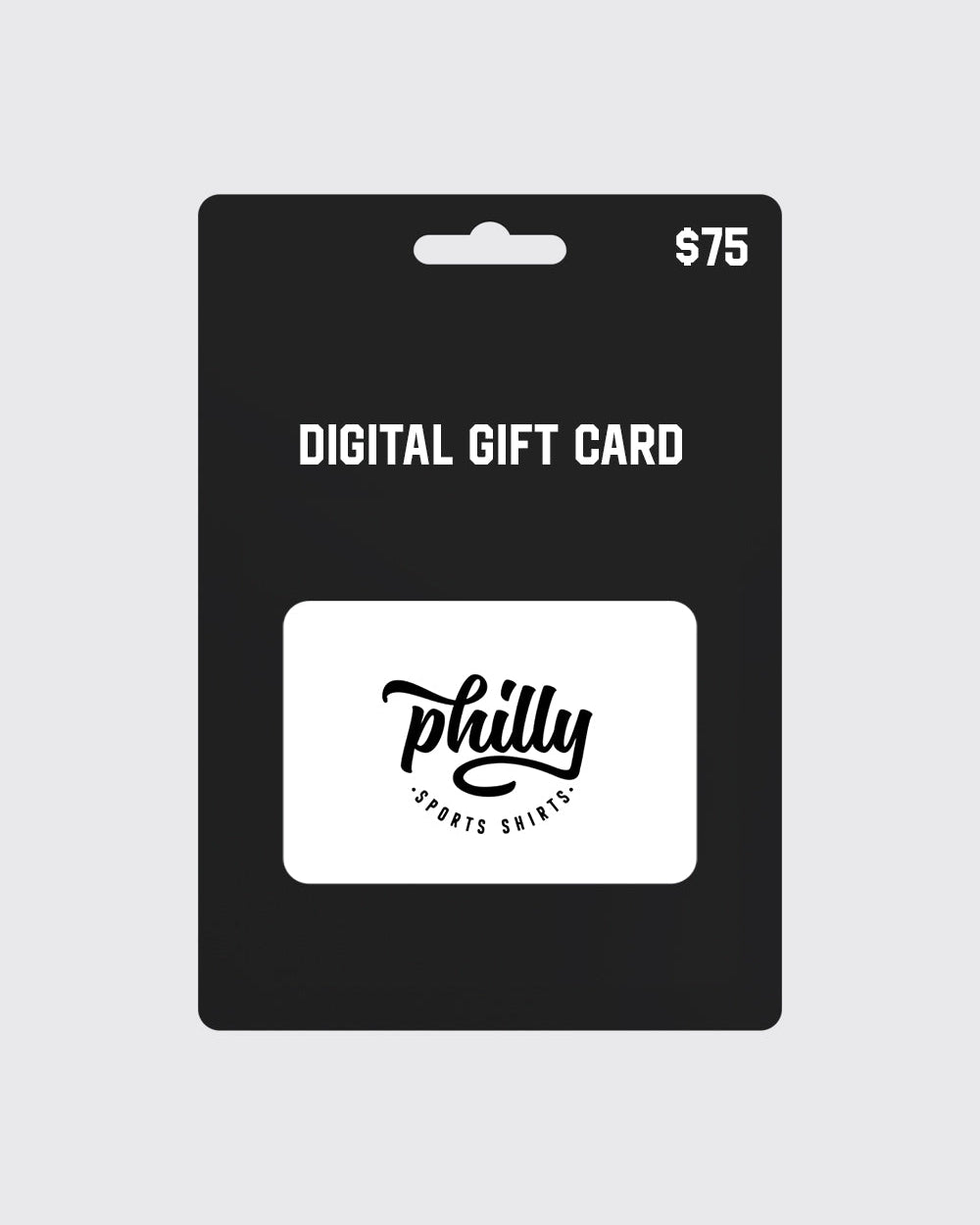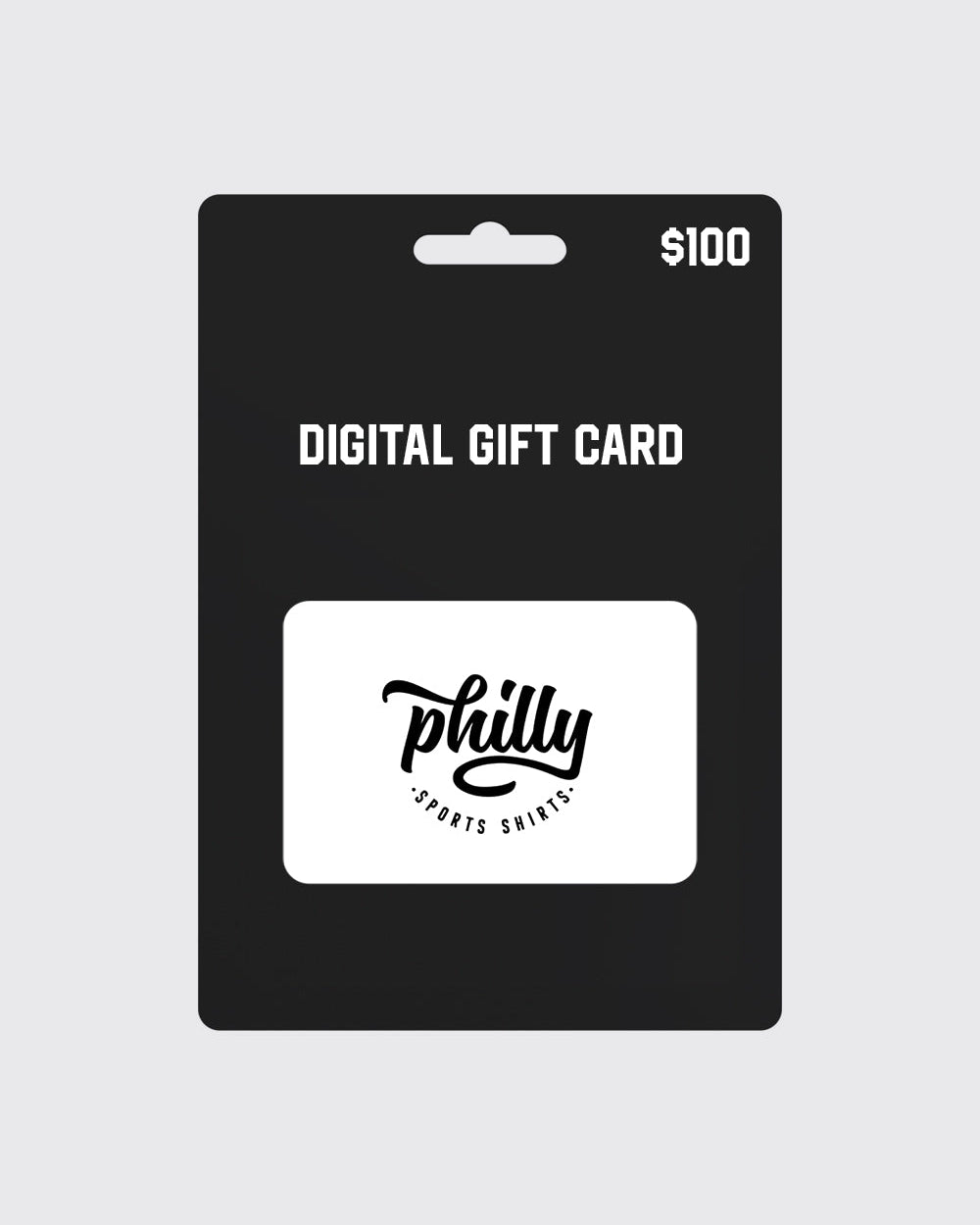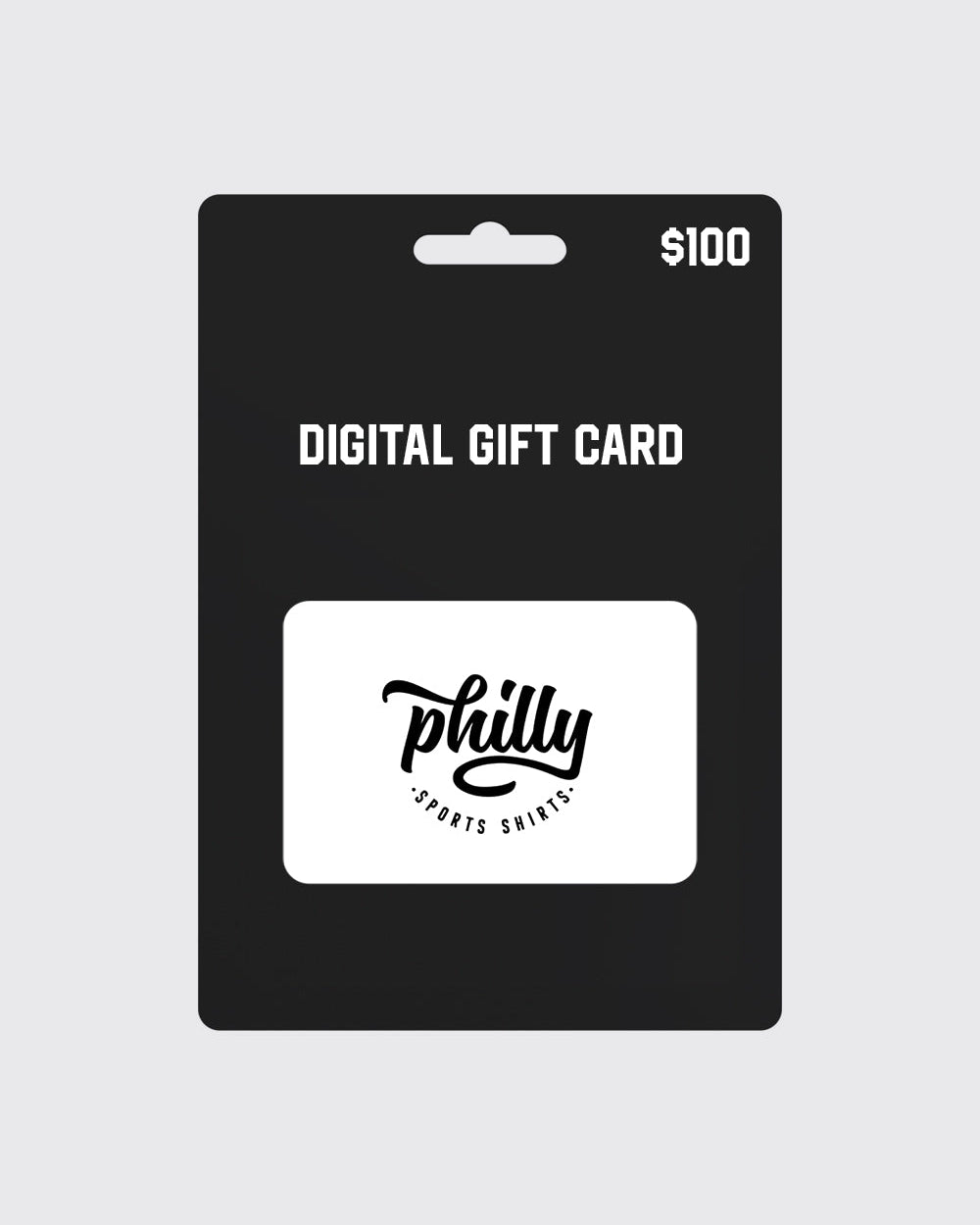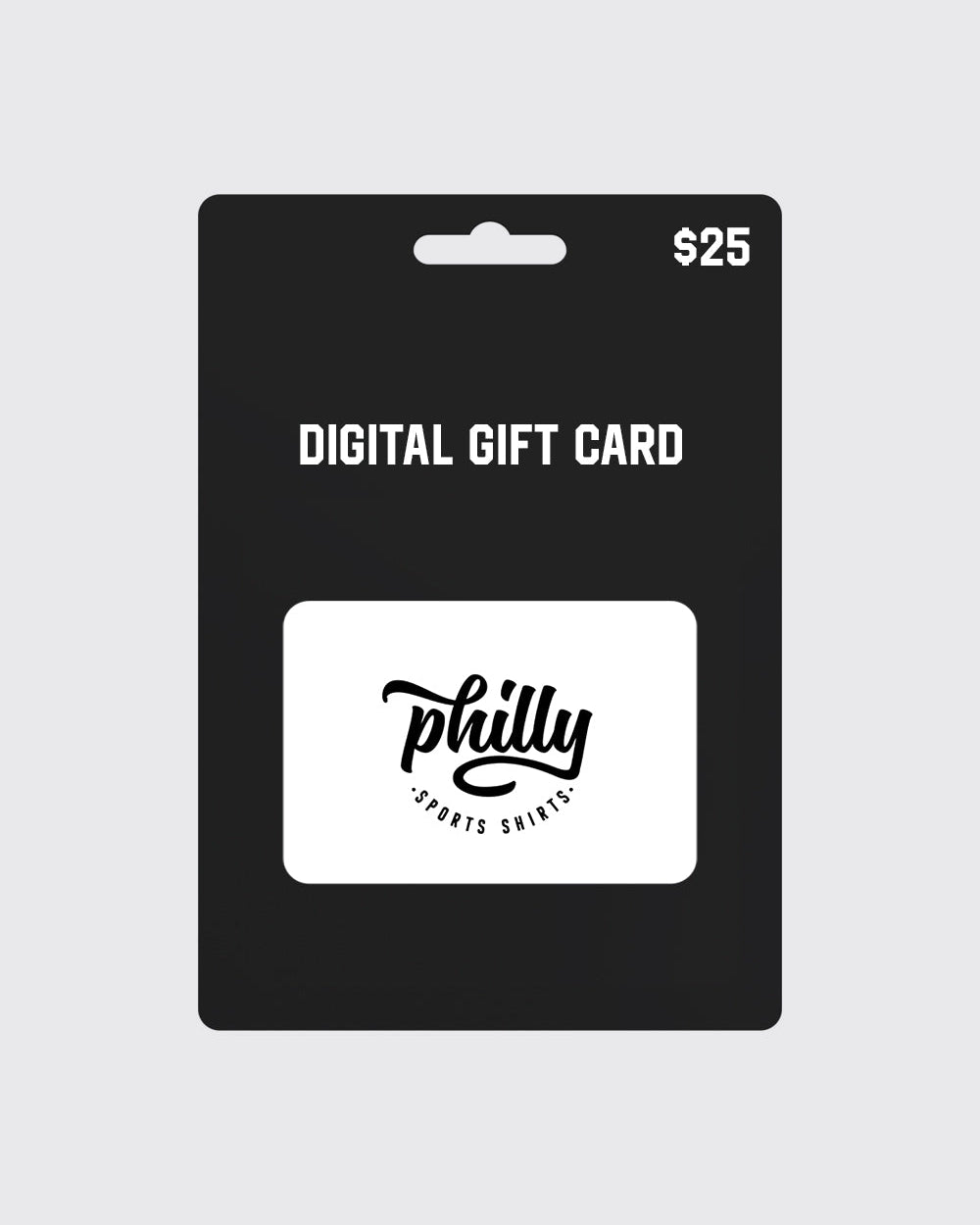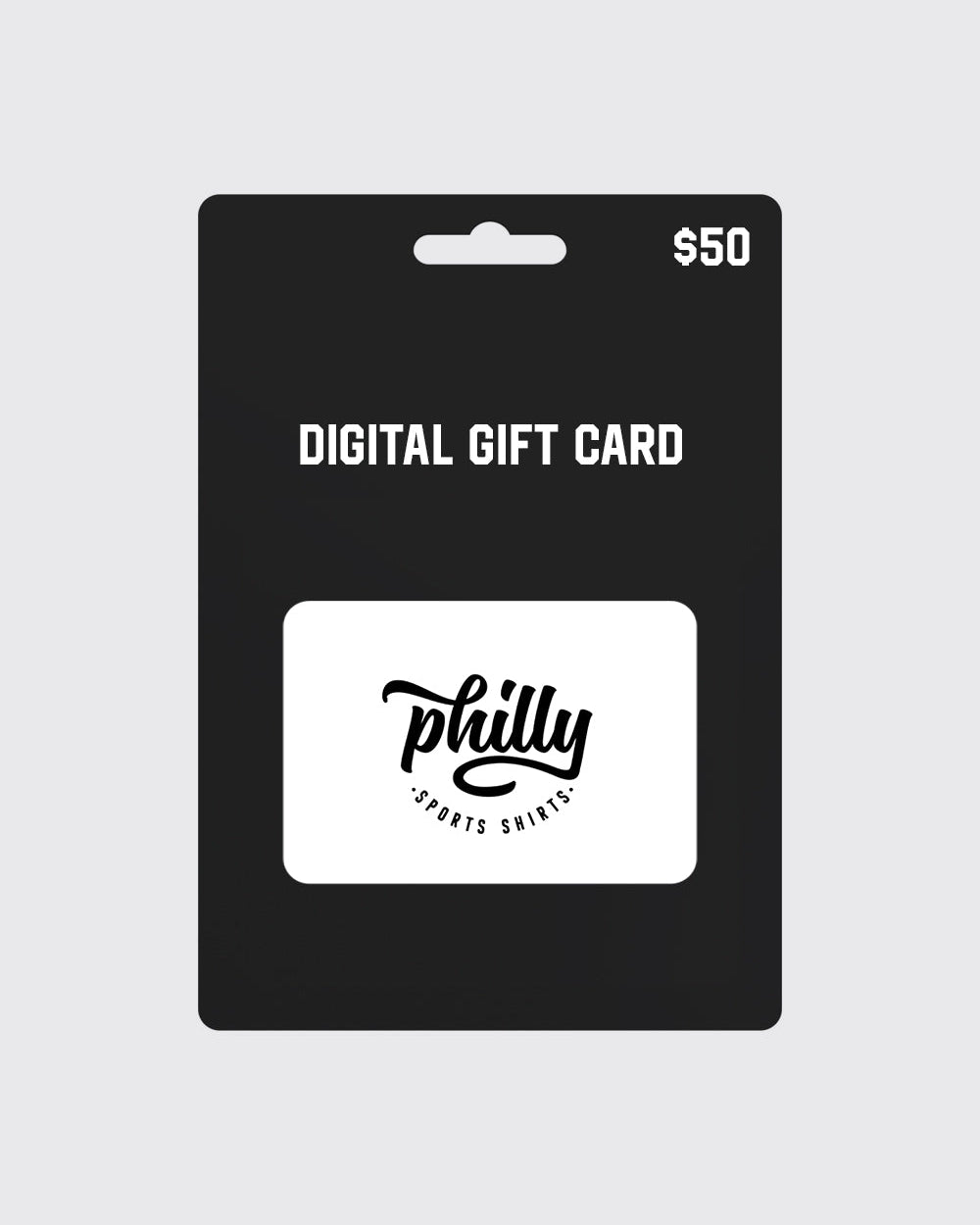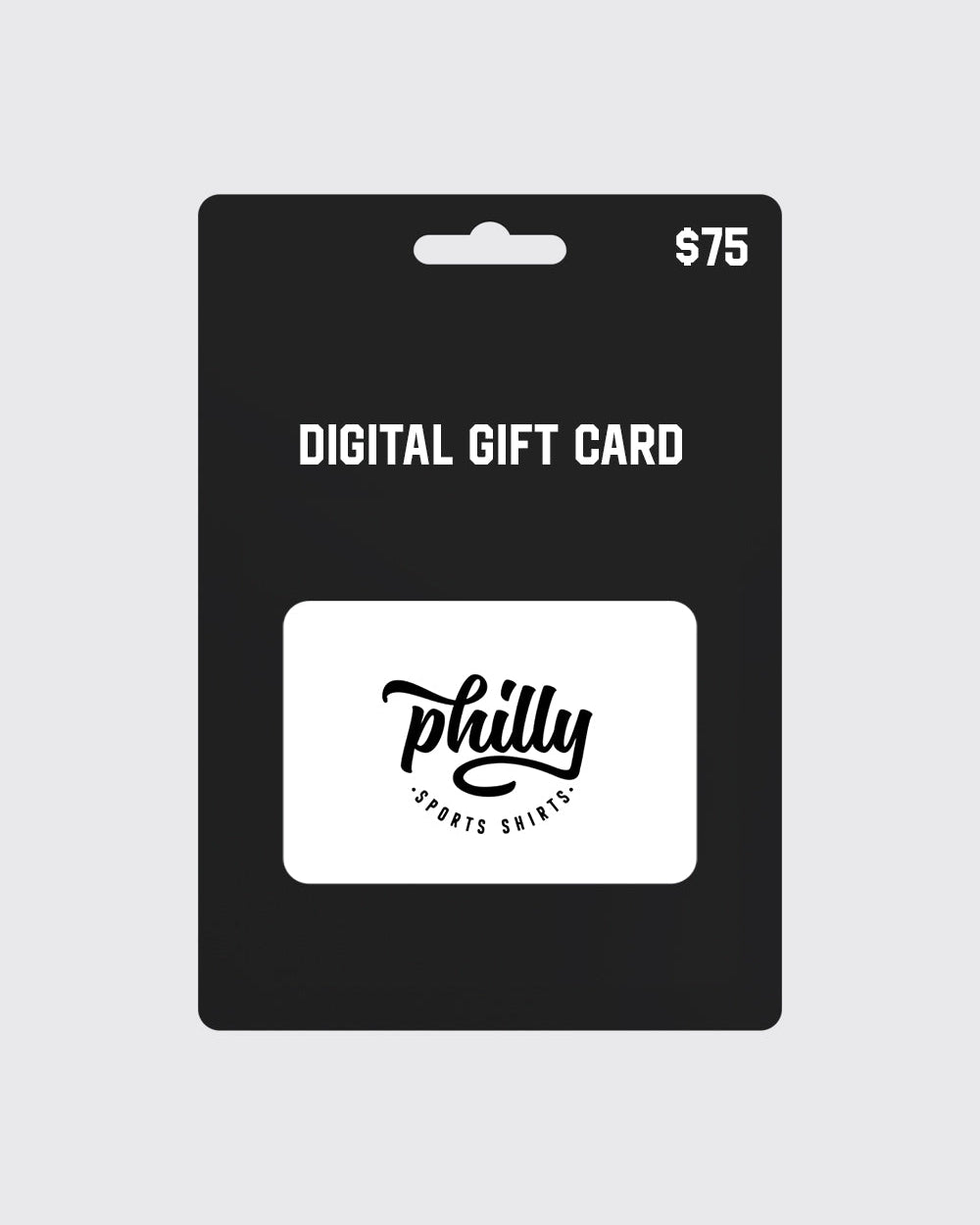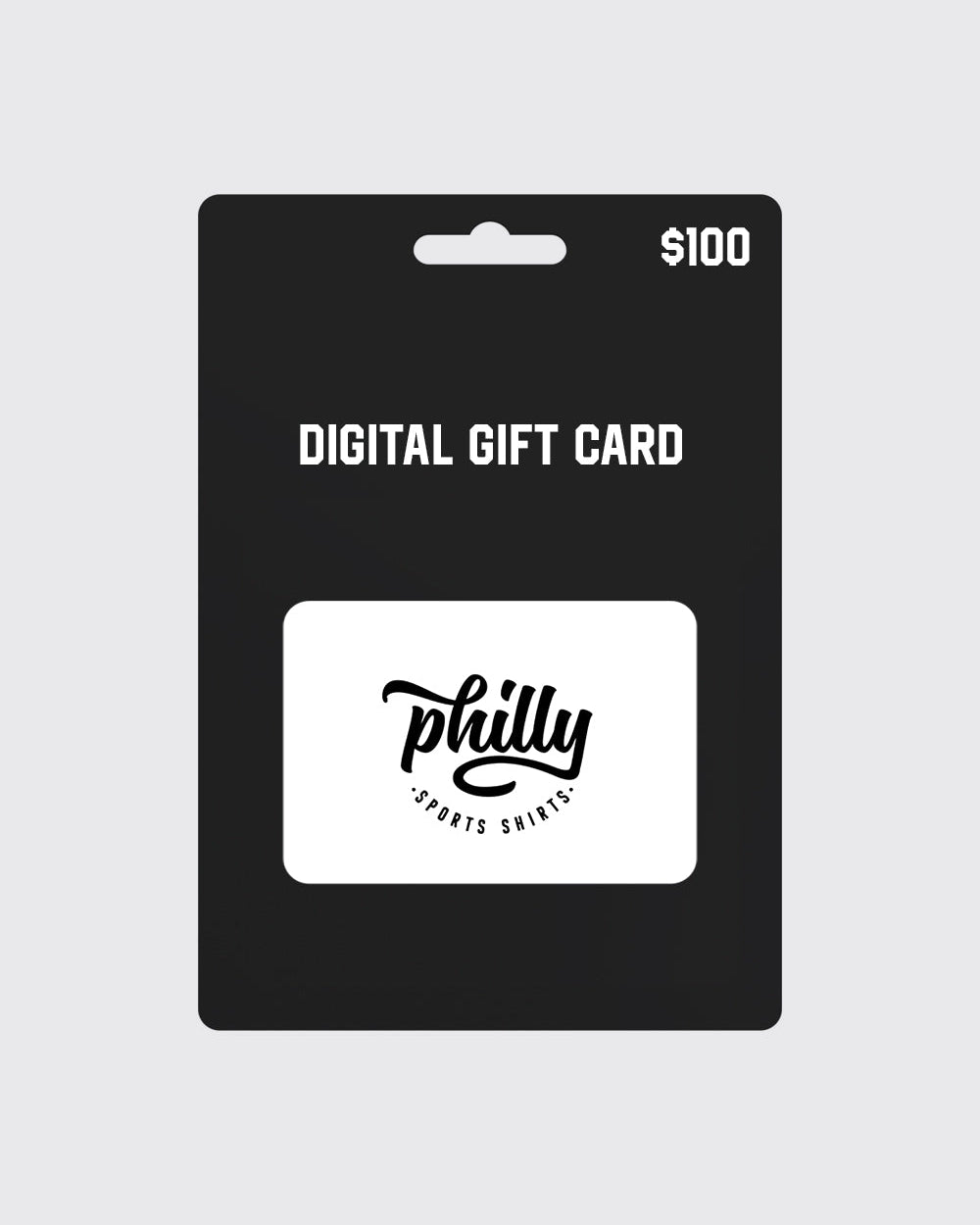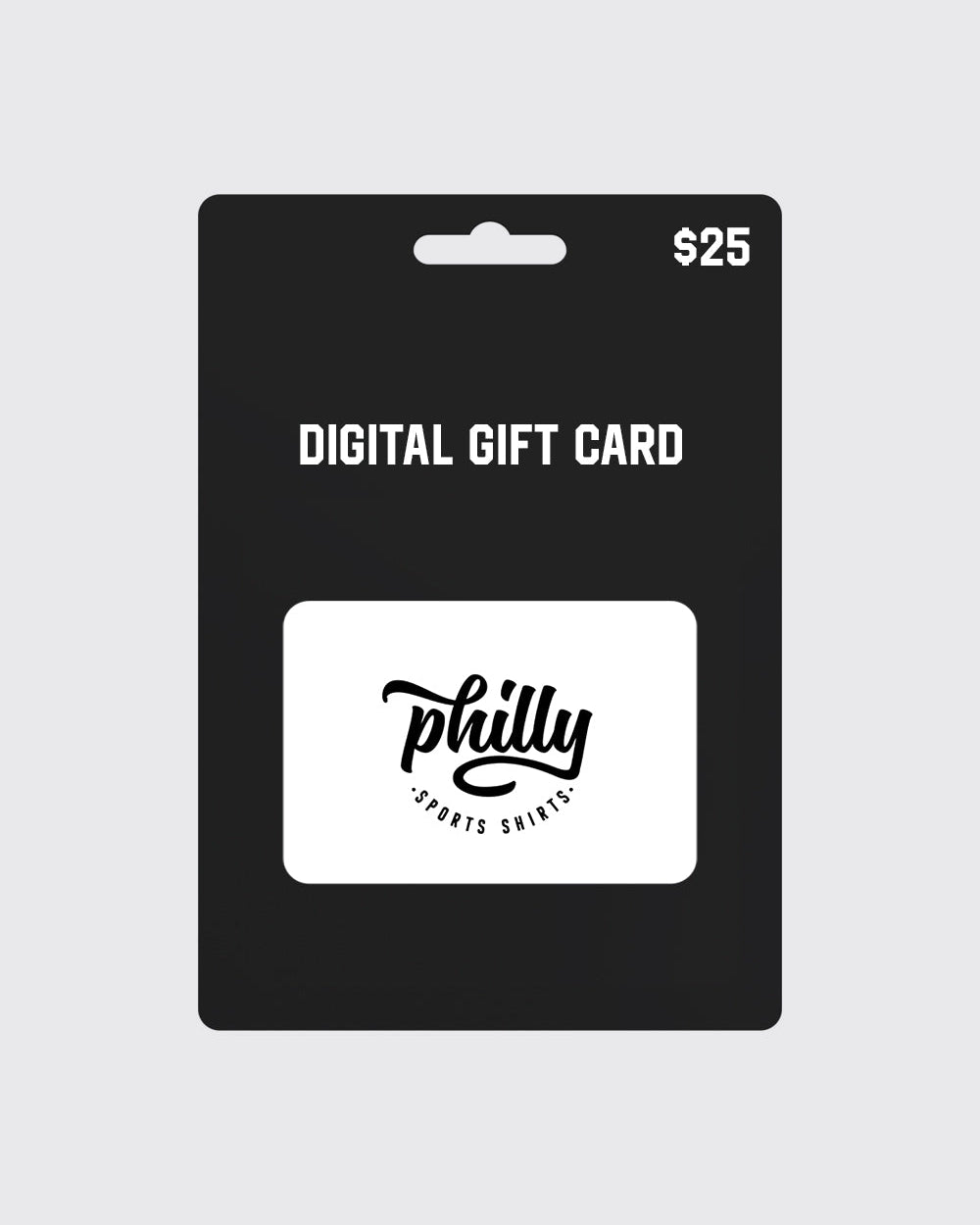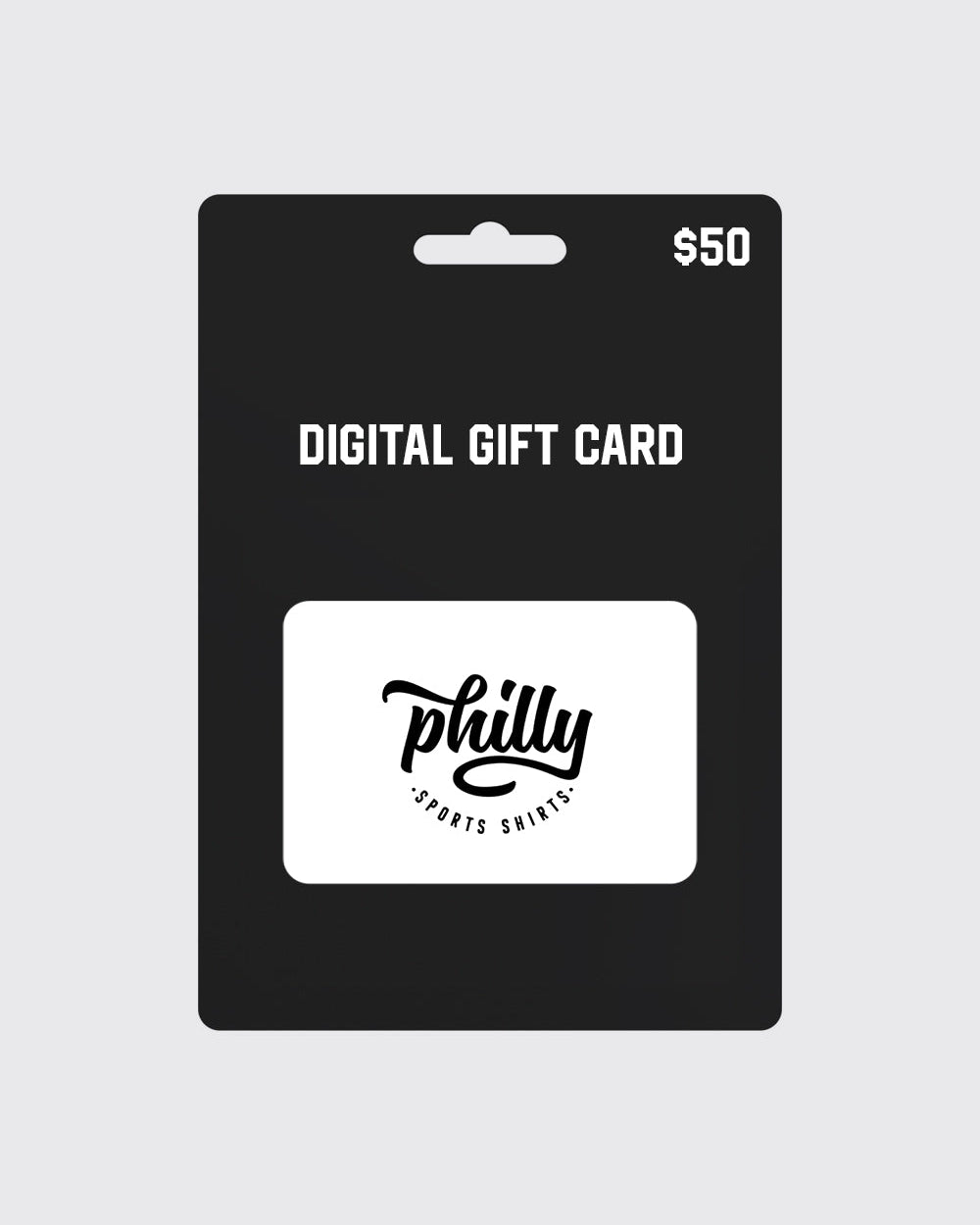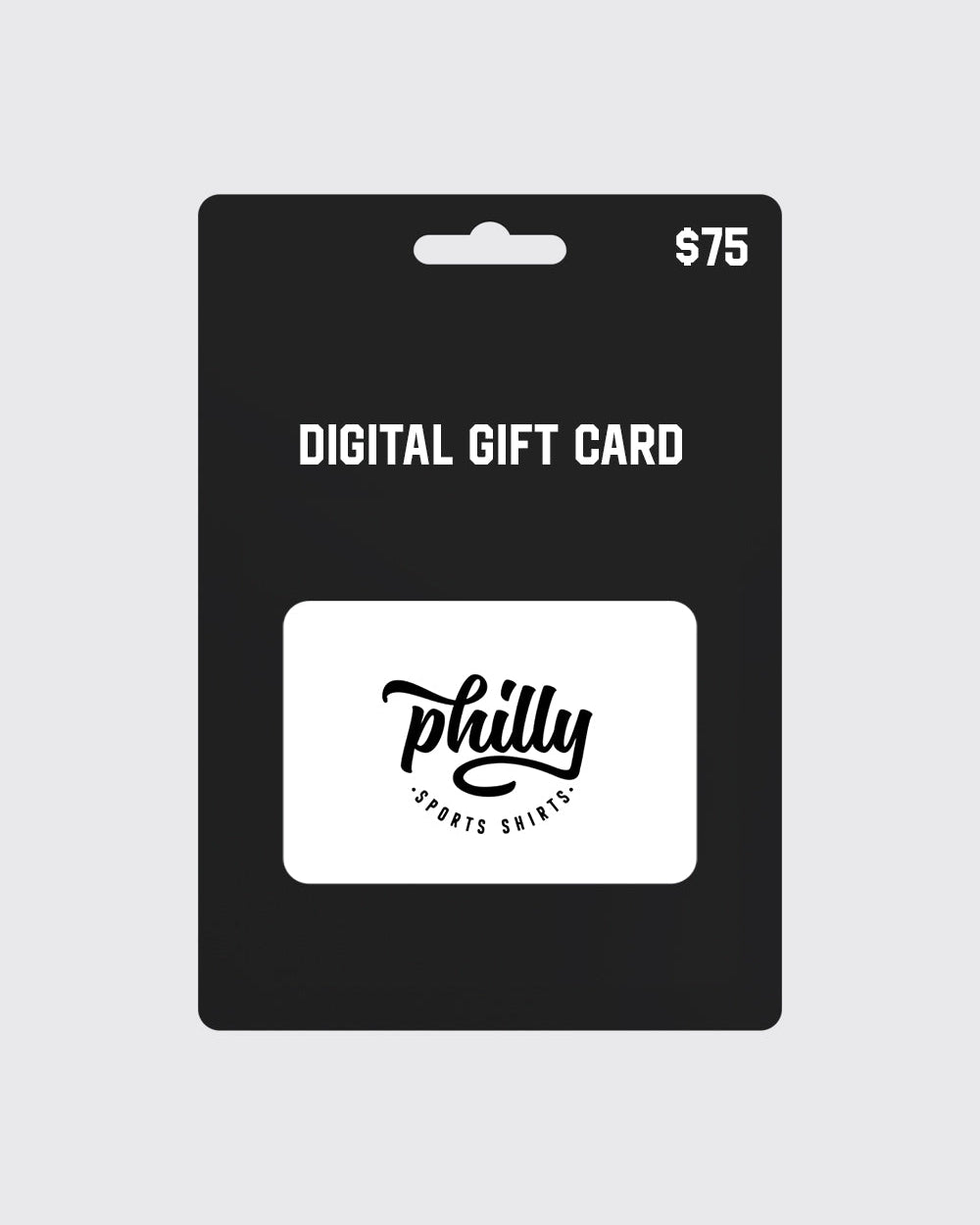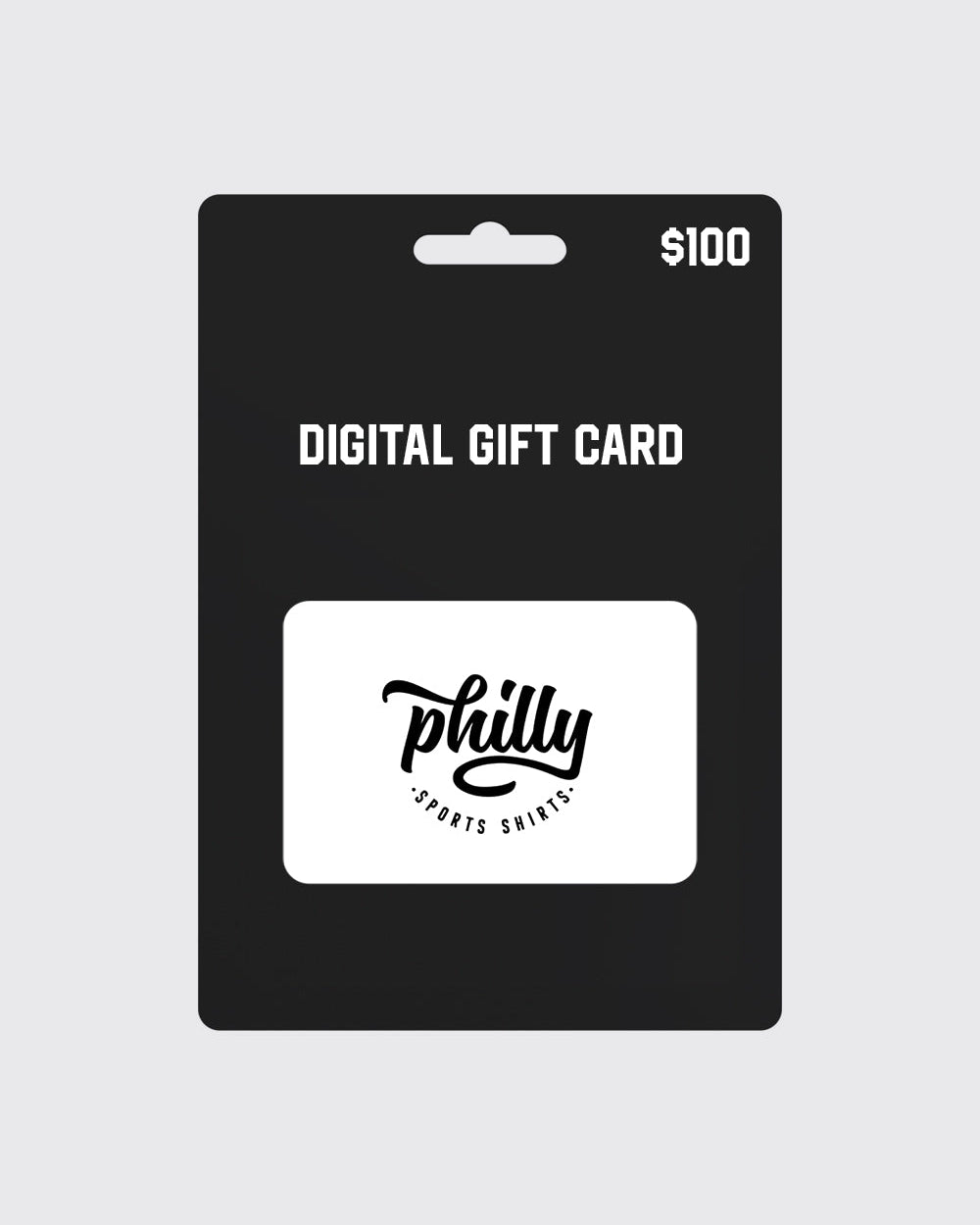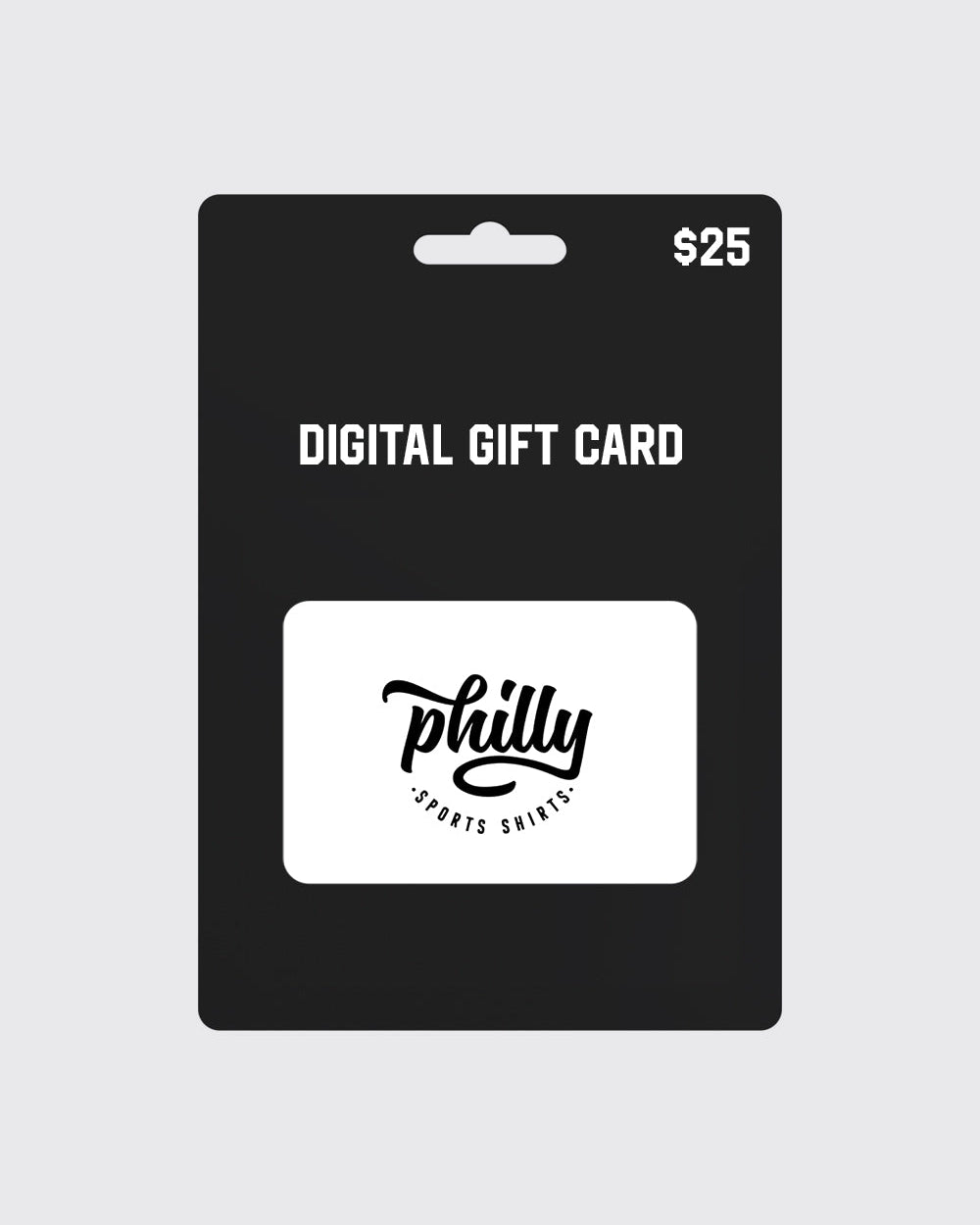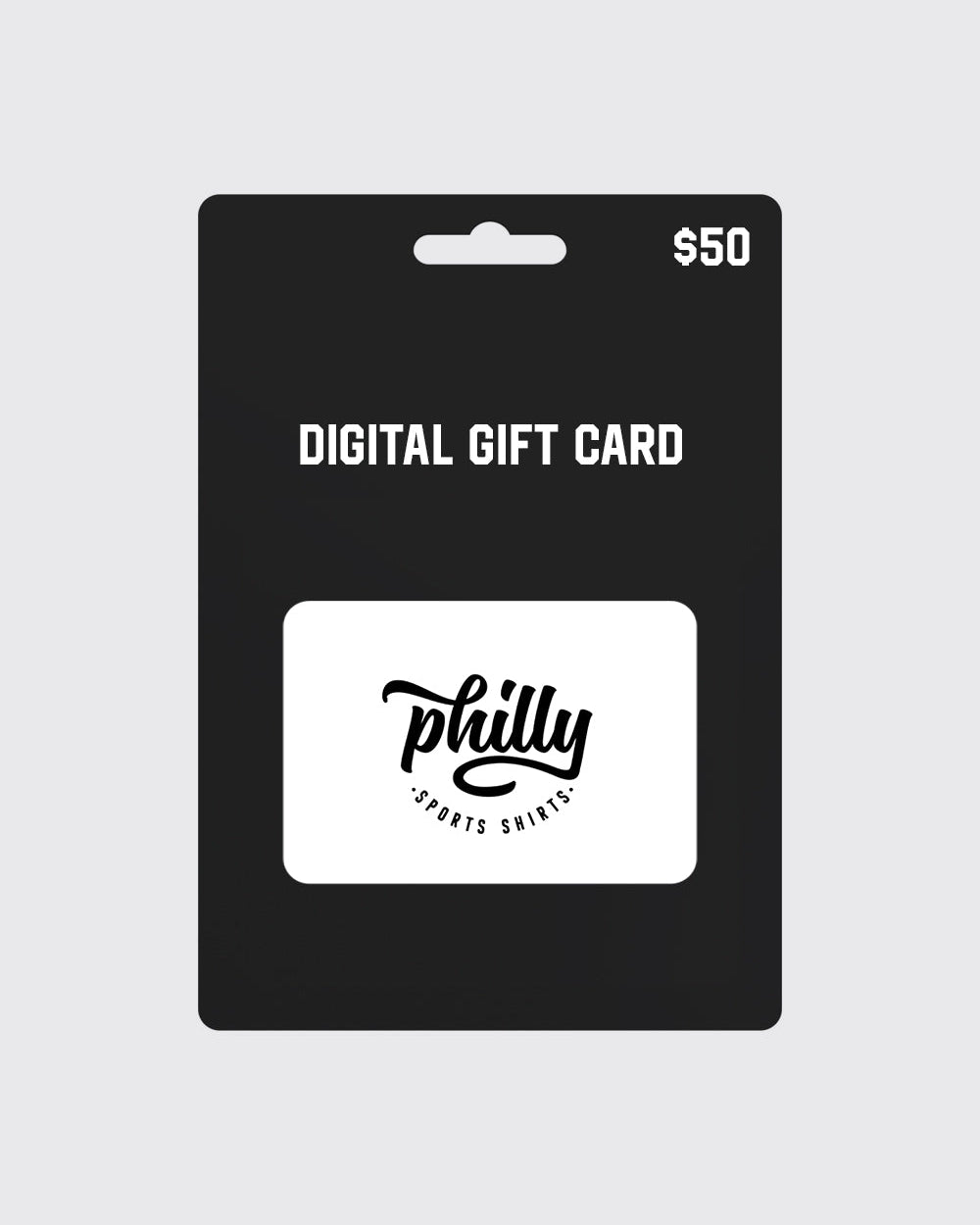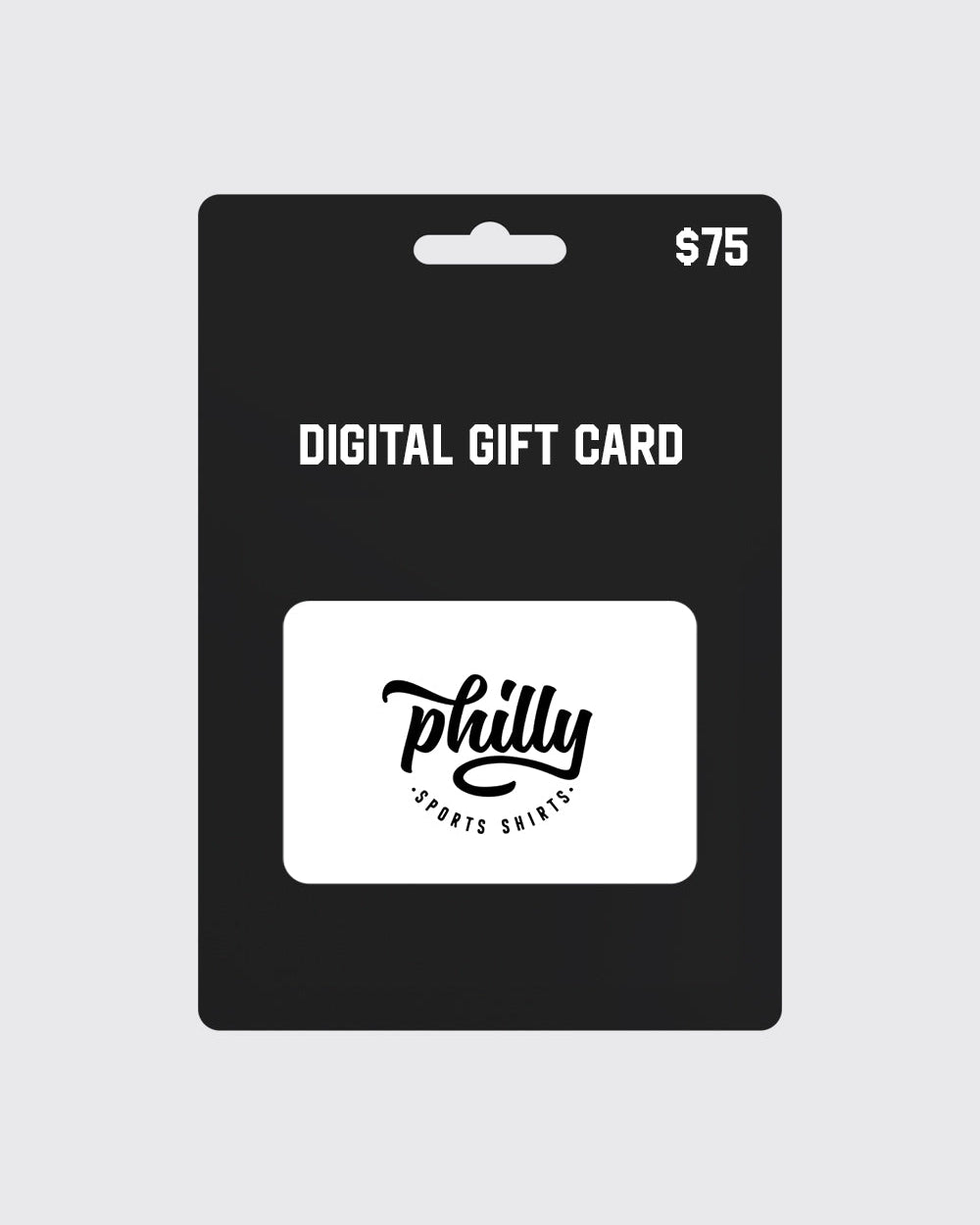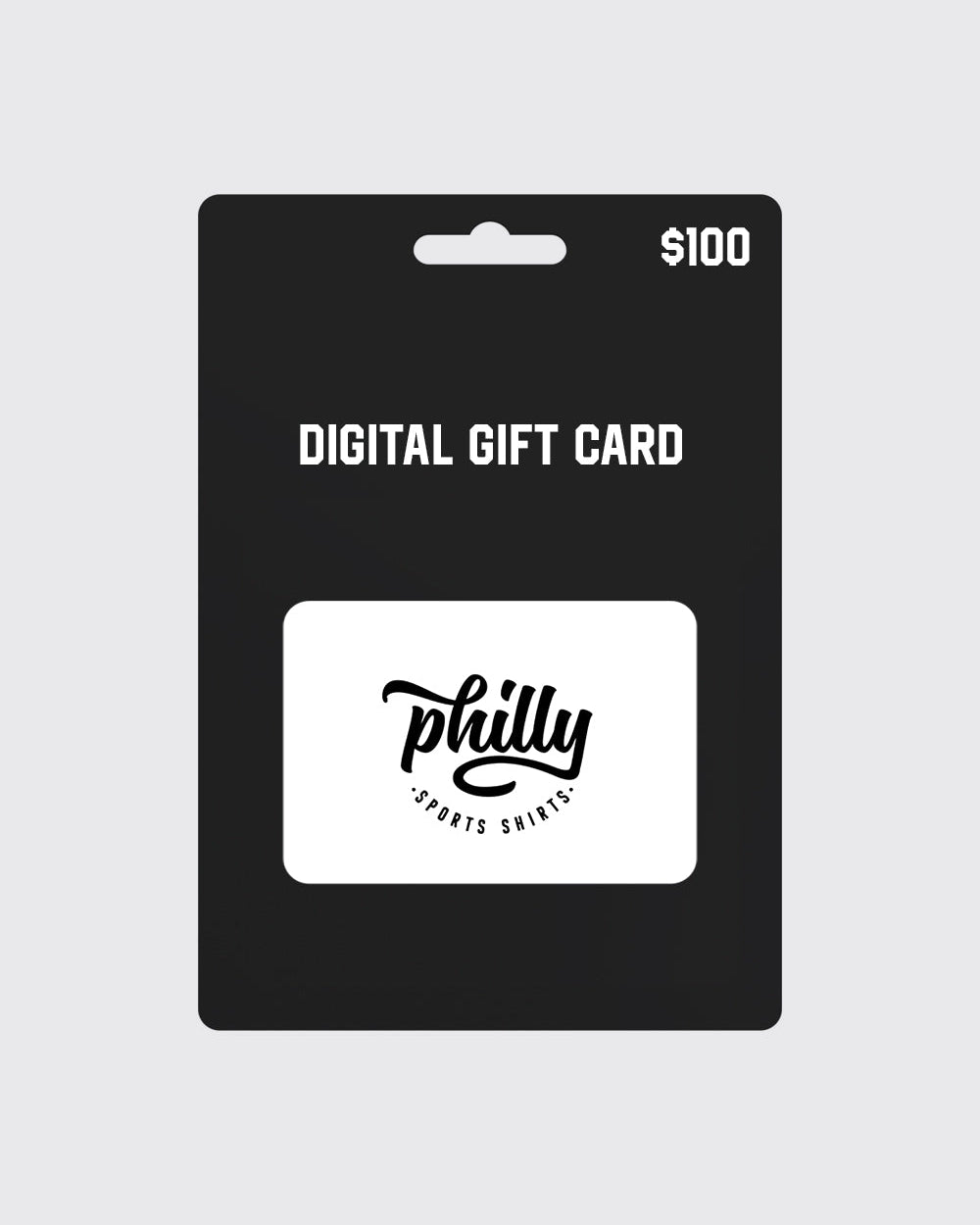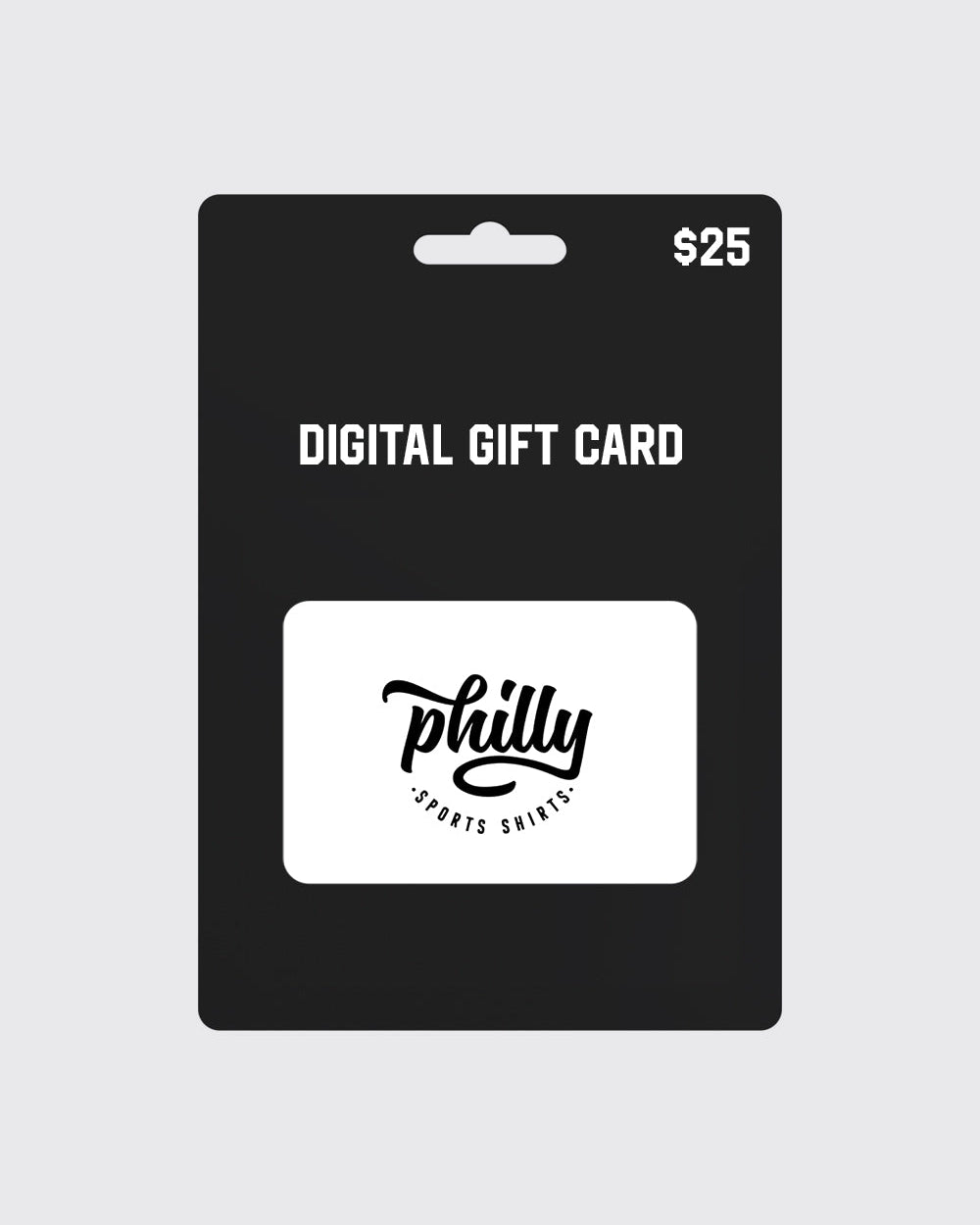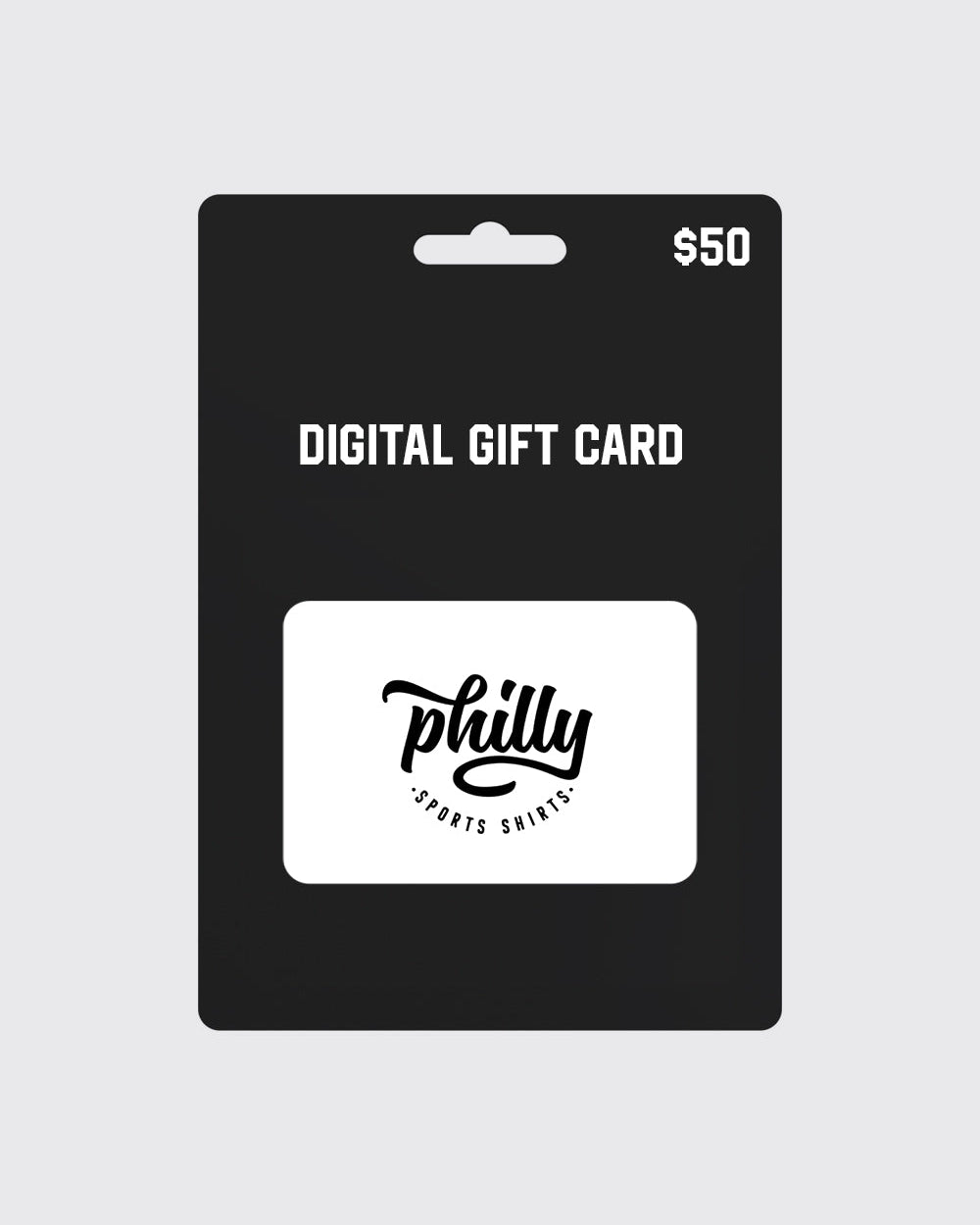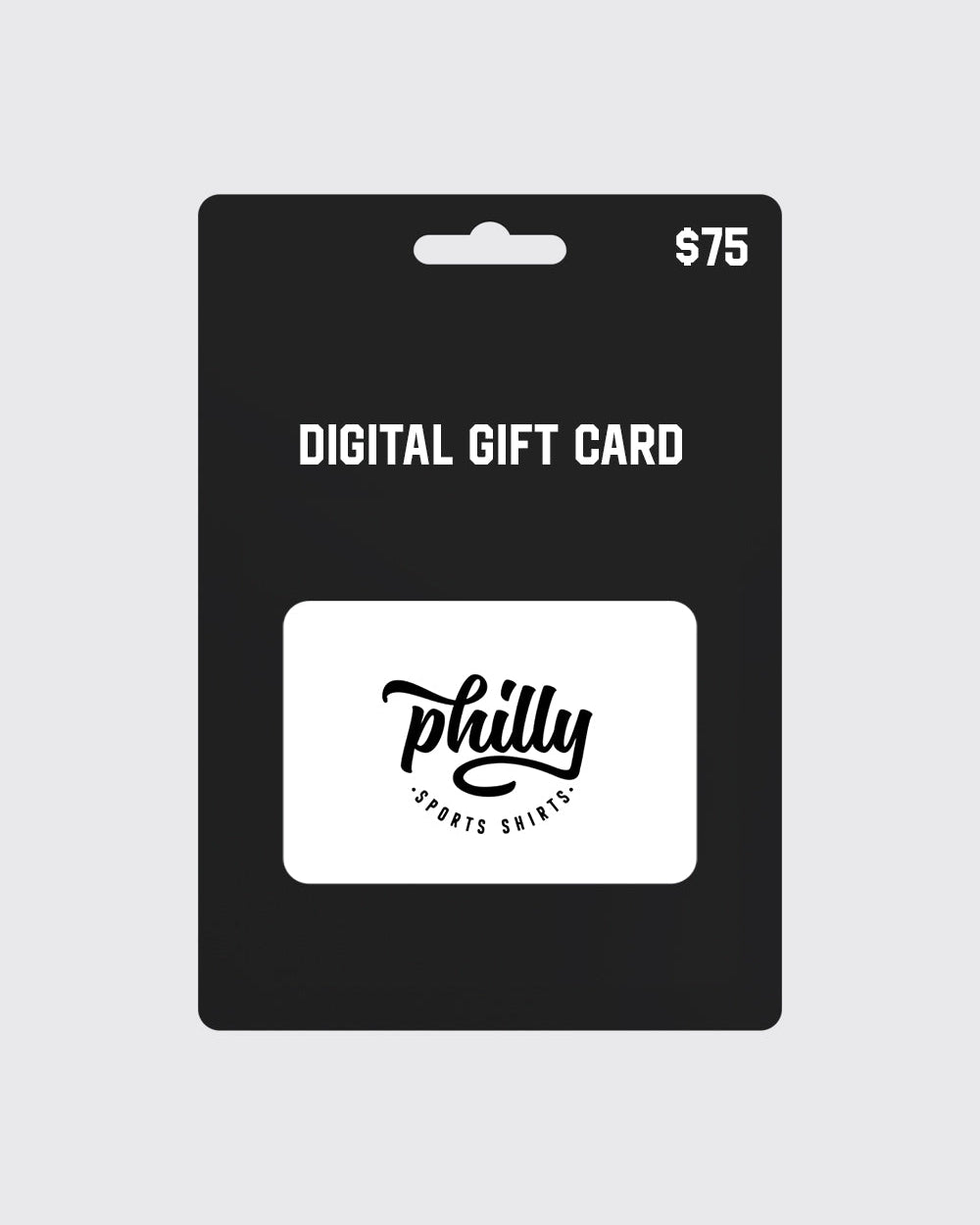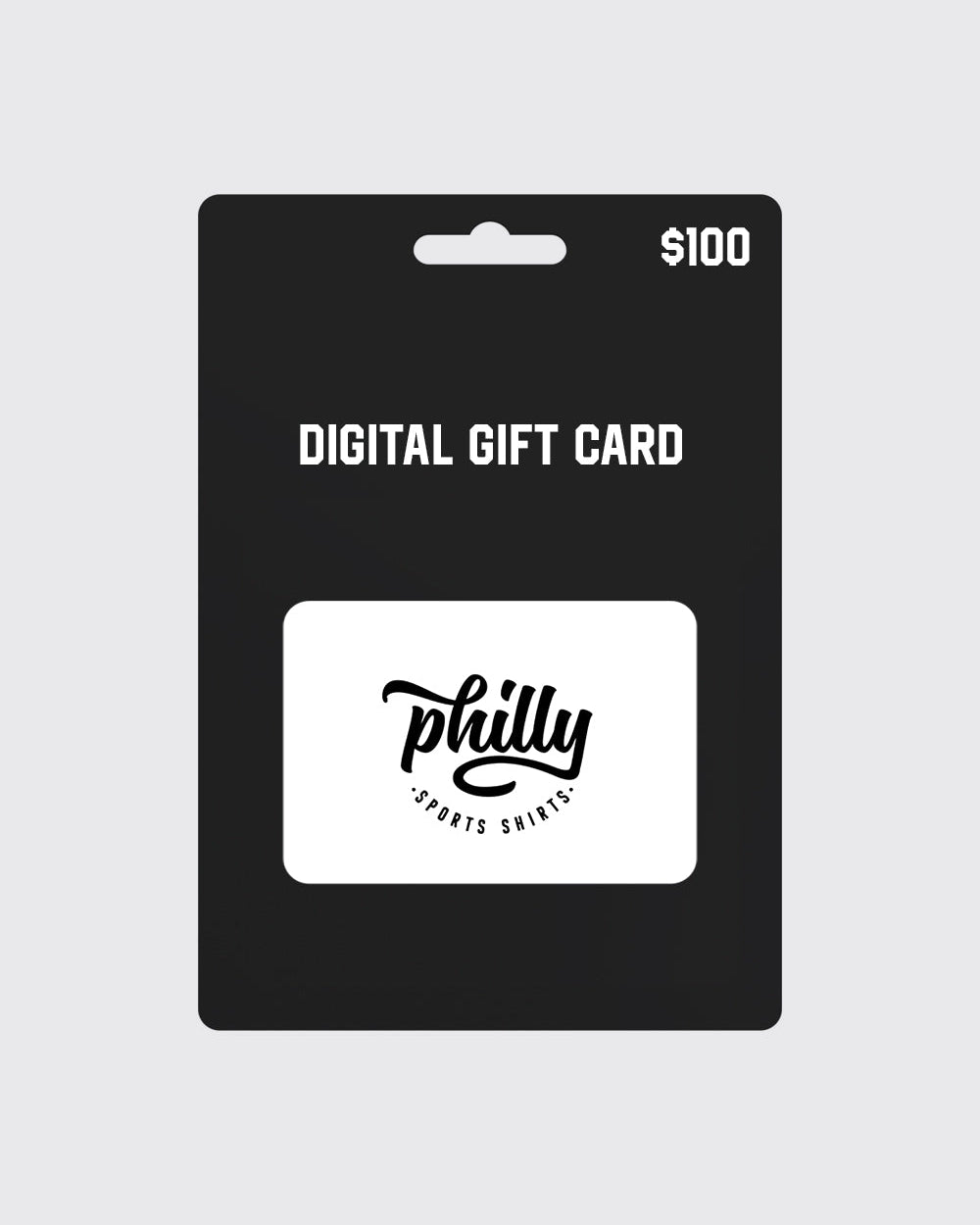 Philly Sports Shirts Digital Gift Card
Our digital gift cards are the perfect gift for any Philadelphia sports fans! Our gift cards are easy to use and never expire!
Once purchased you will receive an email that contains a unique gift card code that you can use at checkout to redeem value. Our gift cards hold a balance, which can be spent over more than one order.
If you are purchasing a gift card for someone else, you can forward the gift card email to that person.