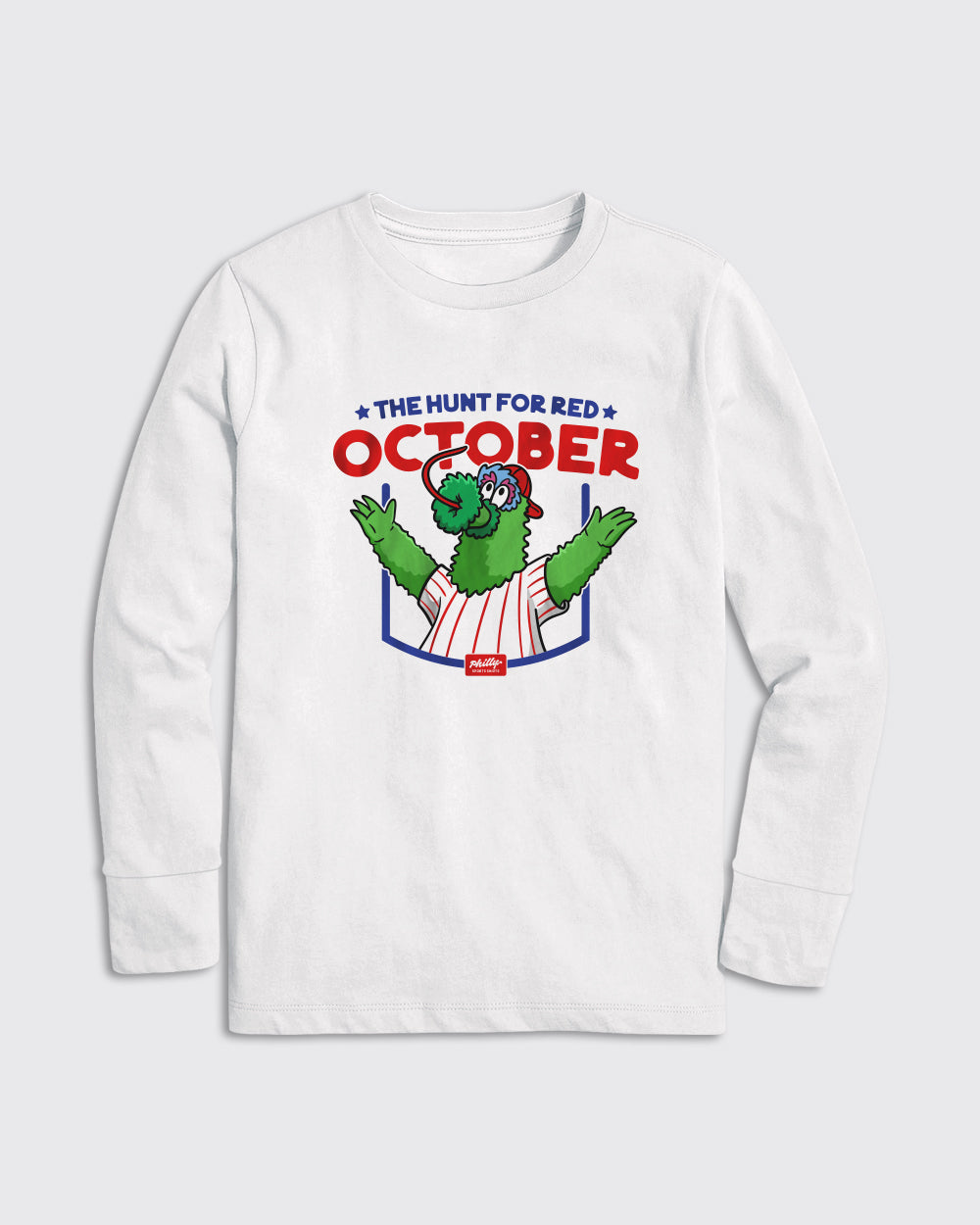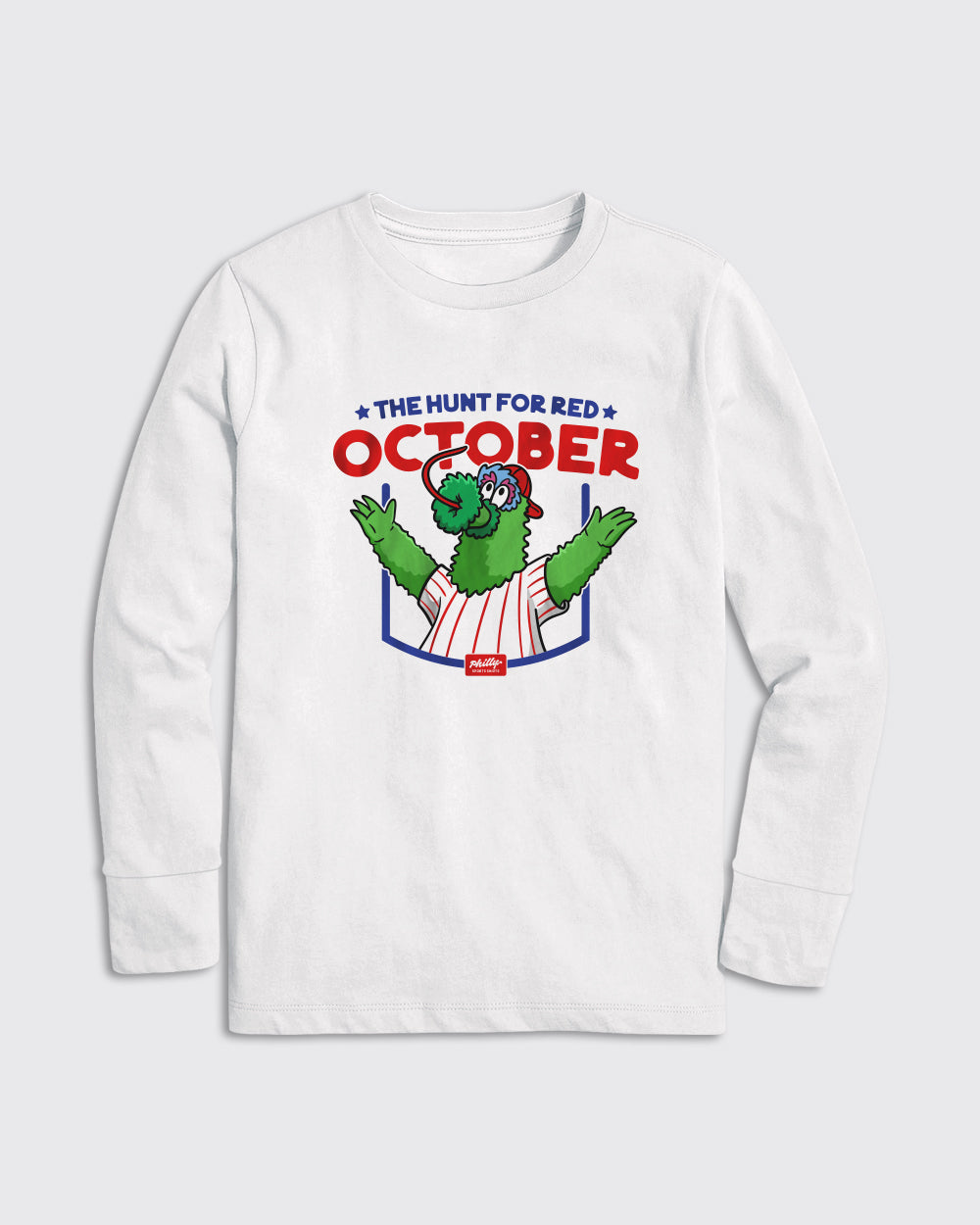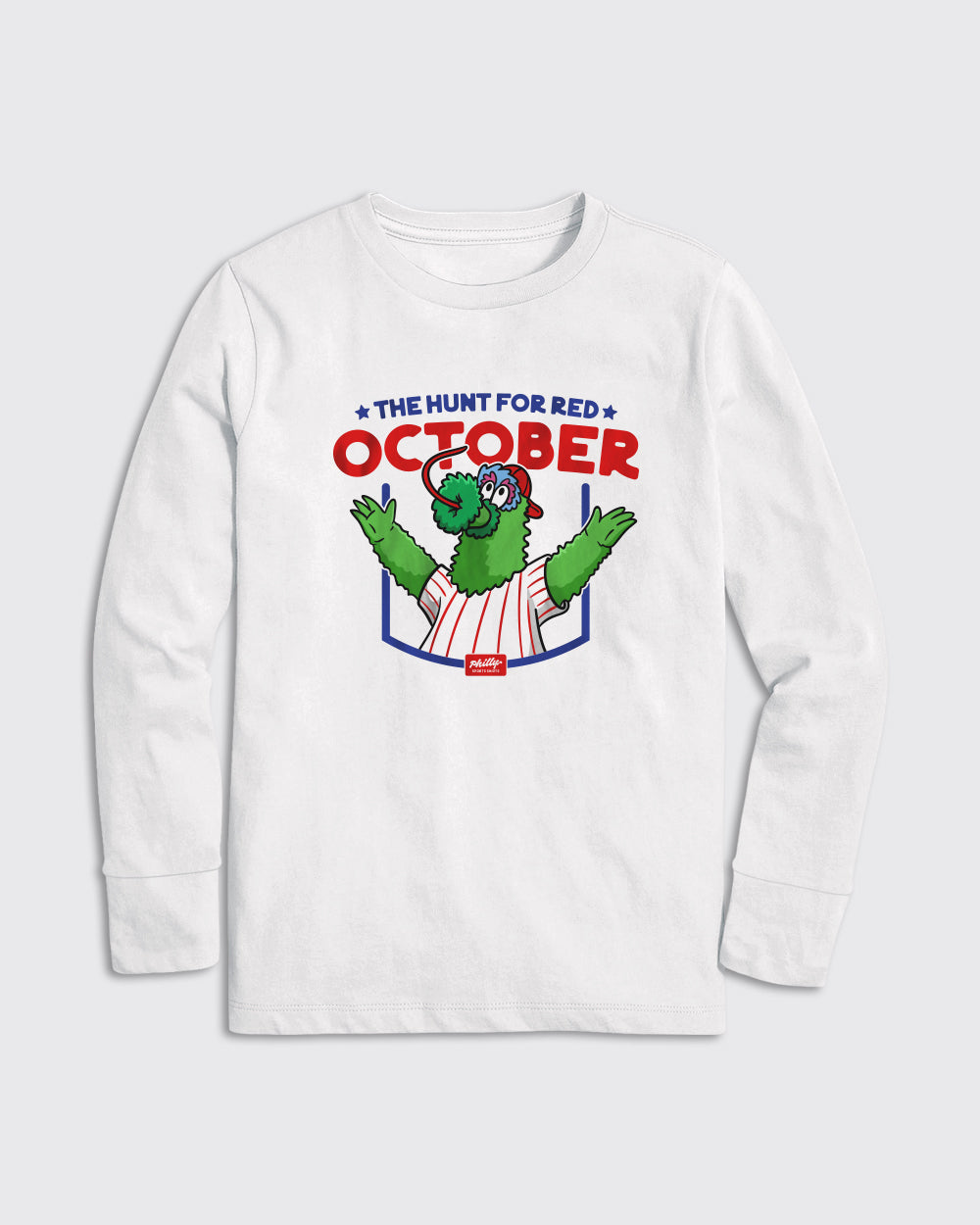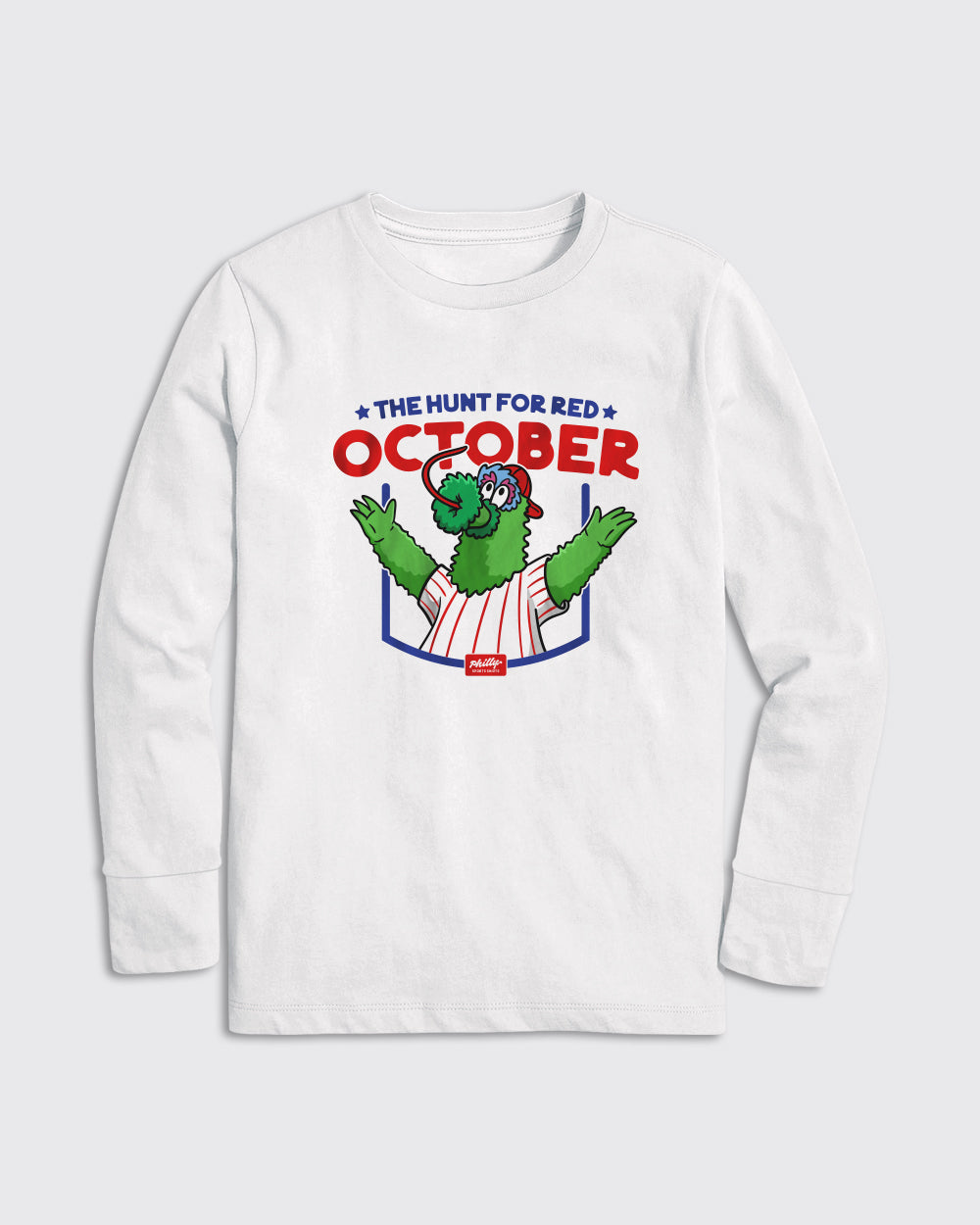 Kids Hunt For Red October Long Sleeve
Hey, little Phillies fans! Get ready to cheer for your favorite team in style with our "Kids Hunt For Red October Long Sleeve Shirt." This isn't just any shirt; it's your mini ticket to Citizens Bank Park! 🏟️ Made with ultra-soft cotton, it's perfect for those chilly October nights when the Phillies are hunting for that championship win.

⚾ Imagine your kiddo standing in the bleachers, their arms raised high, chanting "Let's go, Phillies!" This shirt is designed with vibrant red and white colors, capturing the spirit and excitement of Phillies baseball. The long sleeves provide extra warmth, while the high-quality print showcases the iconic words "The Hunt for Red October." It's more than a shirt; it's a statement of Philly pride for the next generation.

Not only is this shirt incredibly comfortable, but it's also durable enough to withstand all the jumping, shouting, and high-fiving that comes with being a young Phillies fan. So, go ahead and make this baseball season unforgettable for your little one. After all, Phillies fans are born, not made!