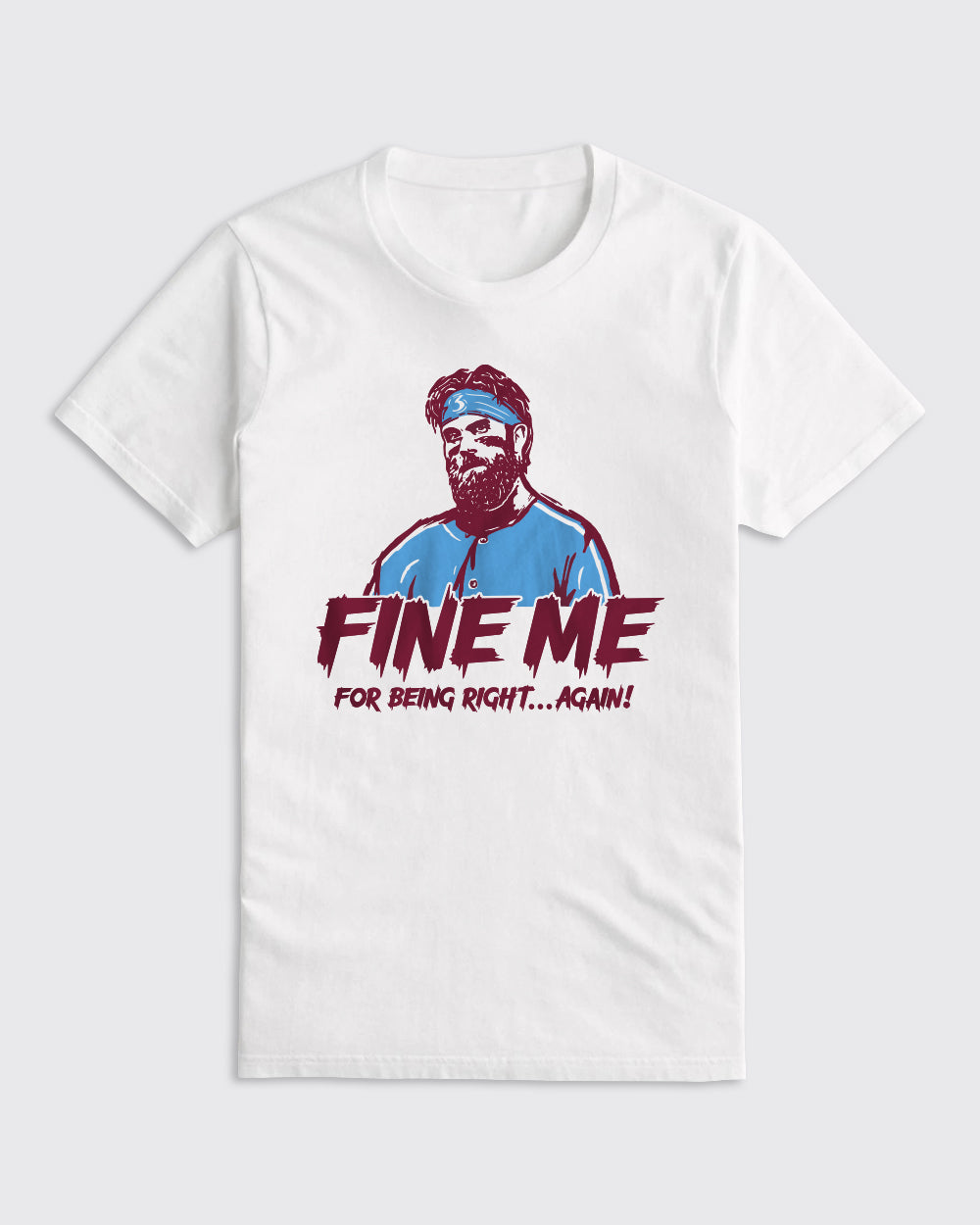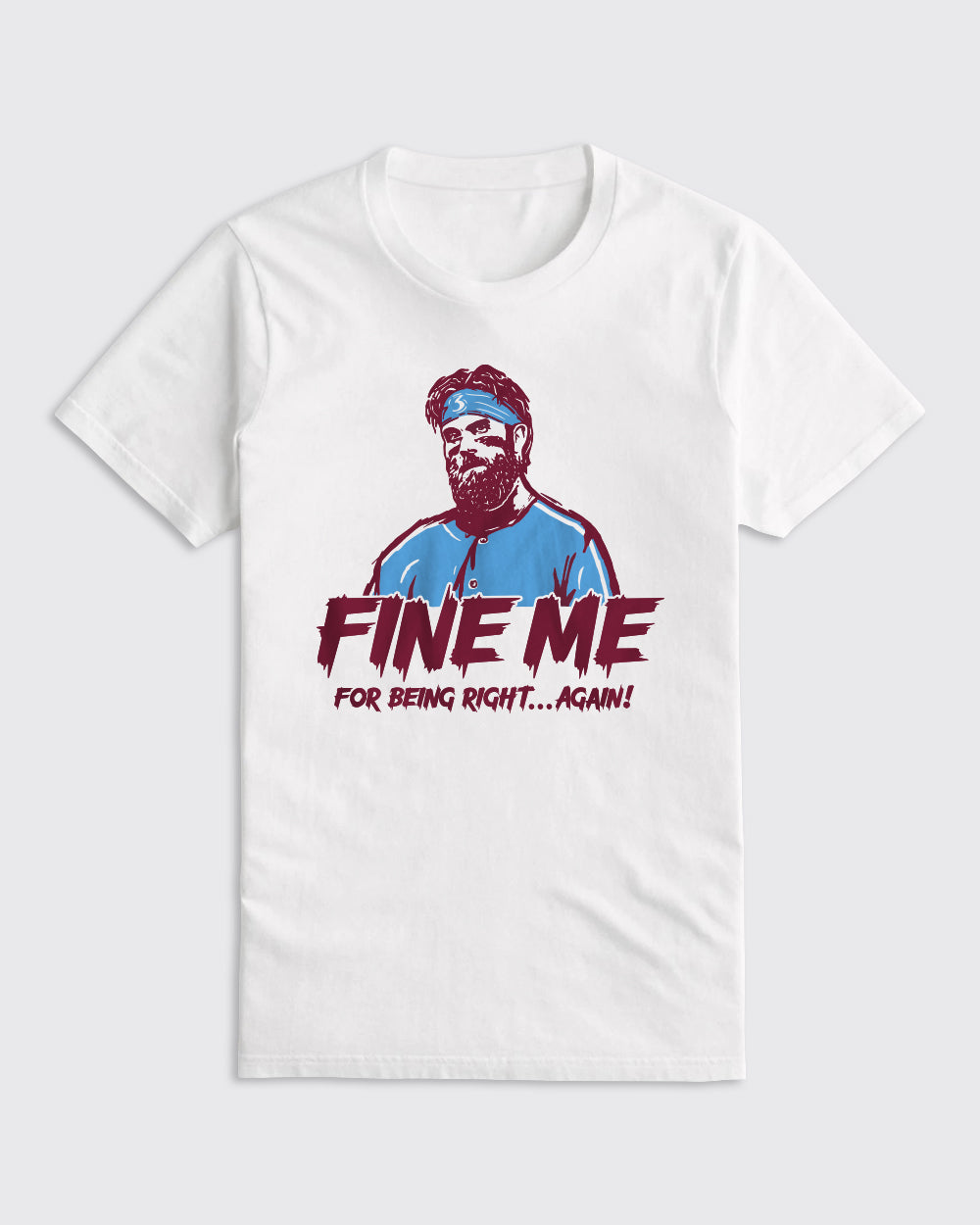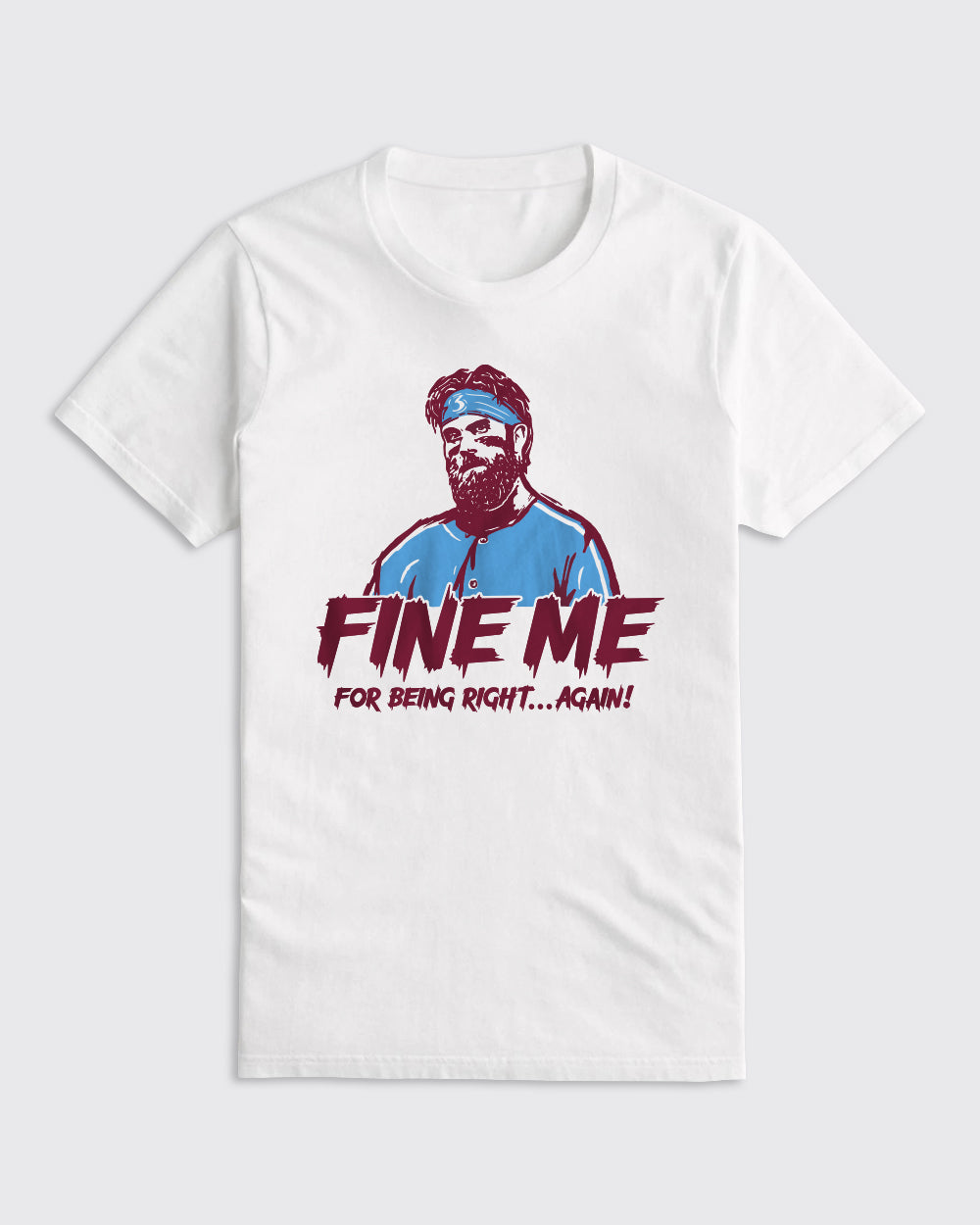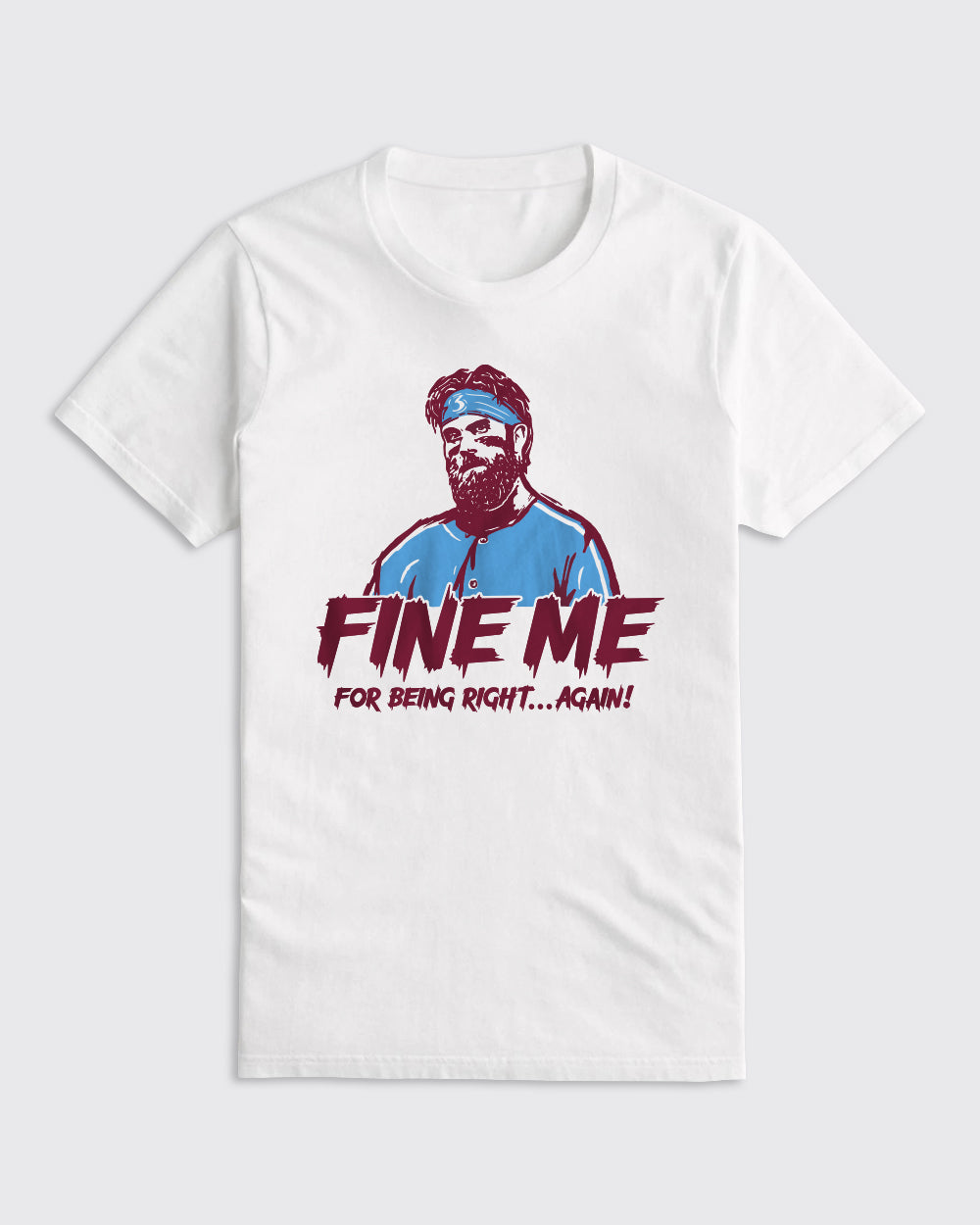 Fine Me For Being Right Shirt
Stand with Philly's MVP in our "Fine Me For Being Right" shirt! When Bryce Harper gets passionate, so do we. Celebrate that fiery spirit that got him tossed the other day with a shirt that screams Philly attitude.
Crafted for all fans, this unisex tee is as bold as Bryce's stance against that call. It's not just about the game; it's about the heart, the grit, and the sheer audacity to stand up and say, "Fine Me!" Show your Phillies pride and solidarity with Bryce by donning this ultimate fan gear.