15% OFF SALE! DISCOUNT APPLIED IN CART.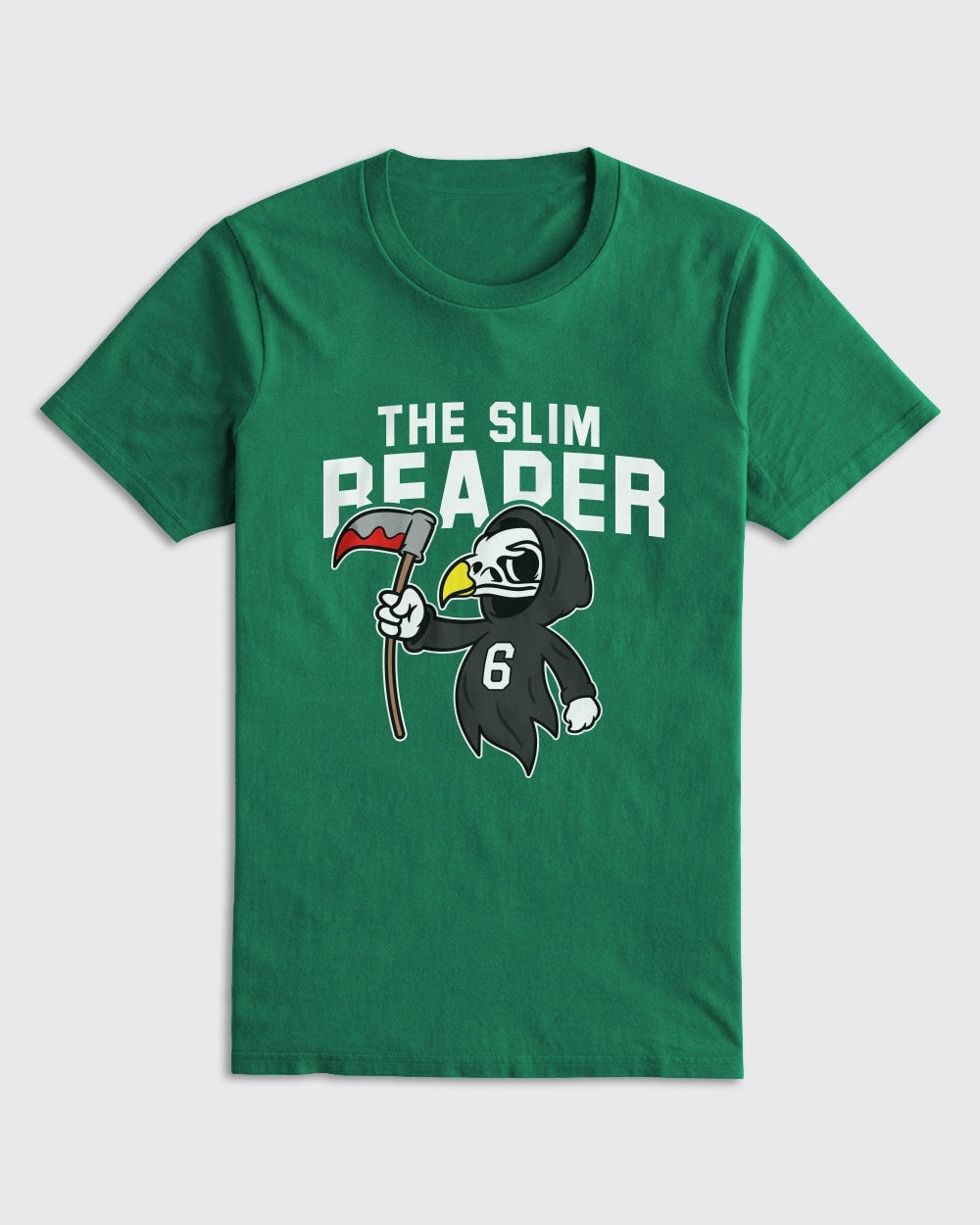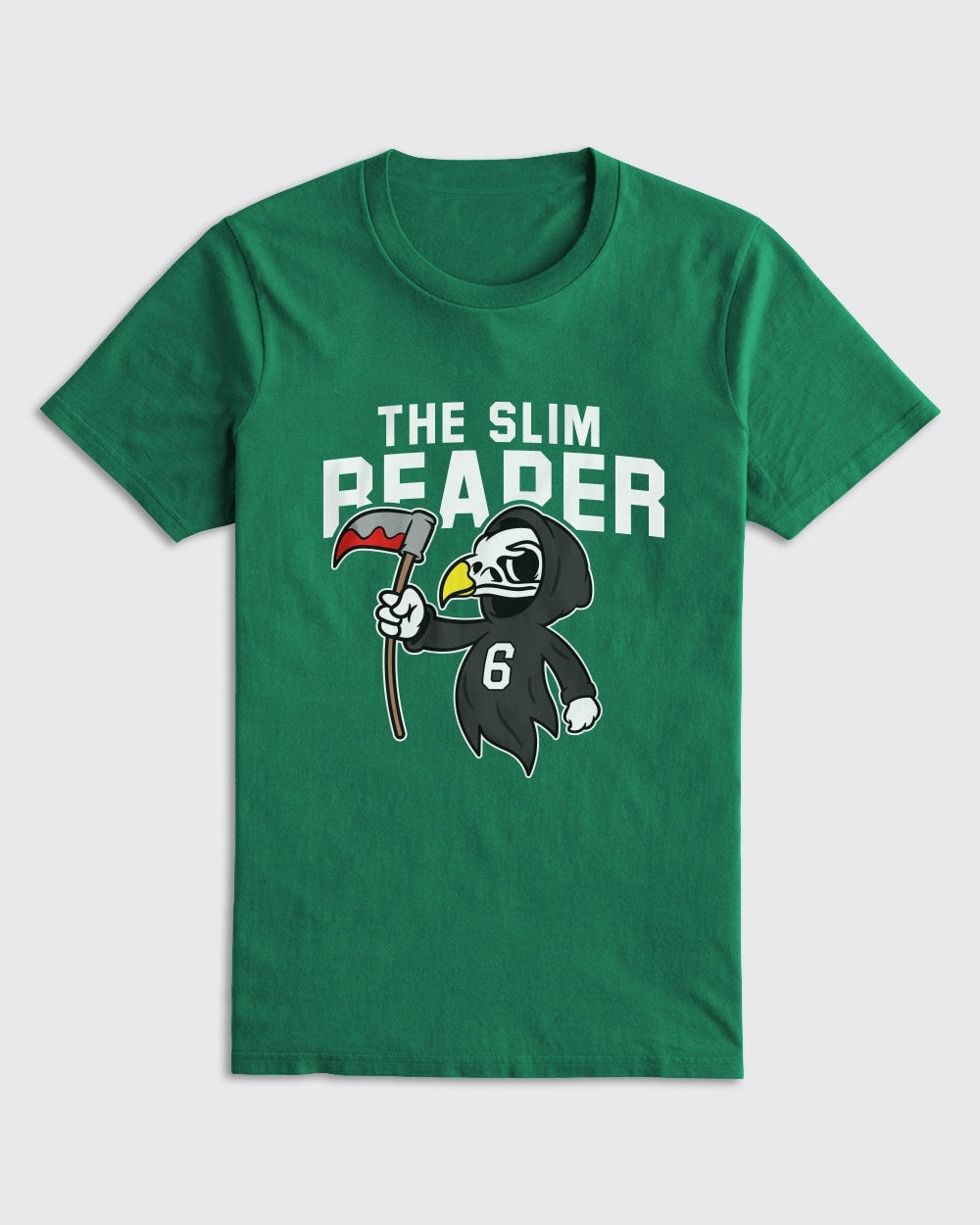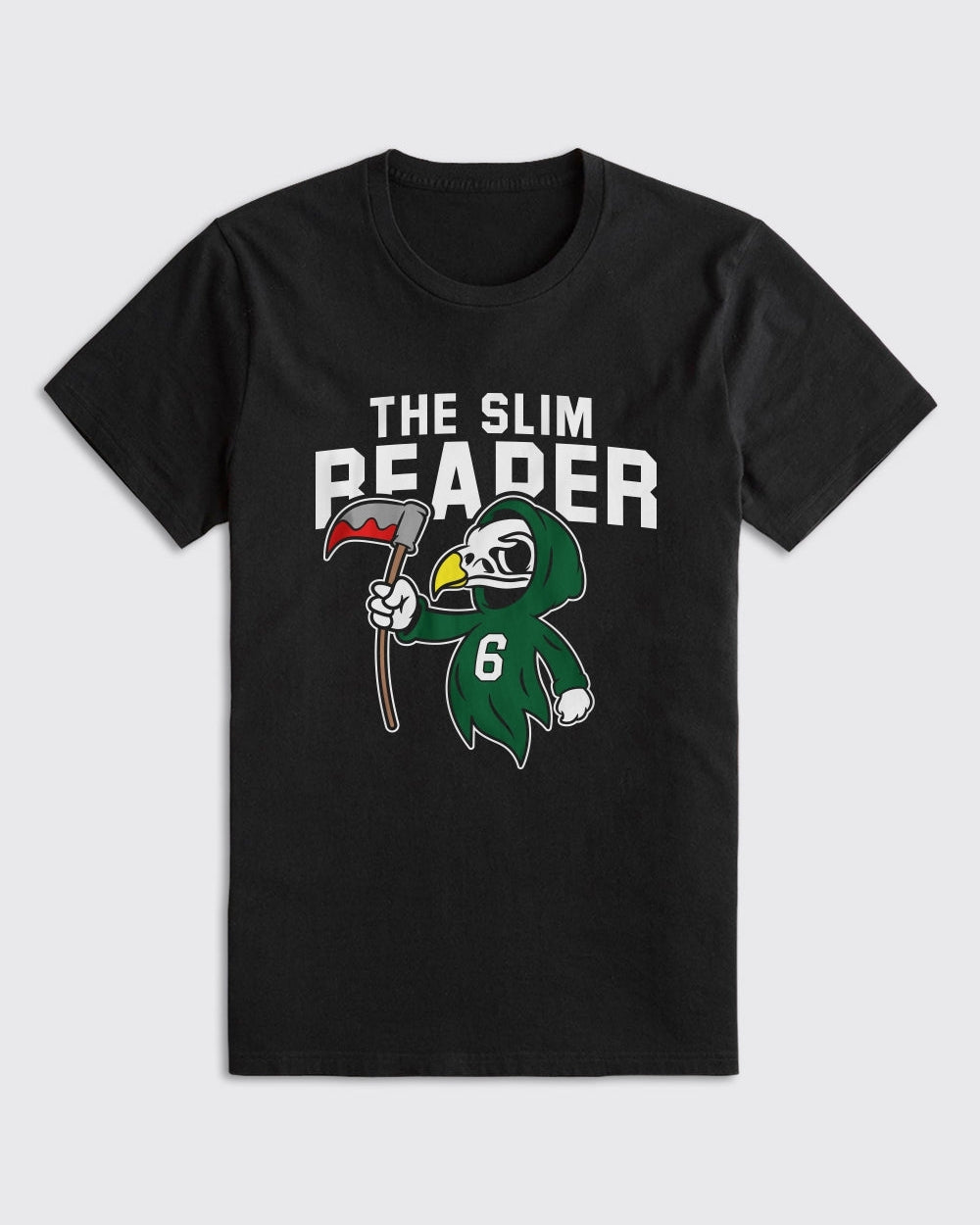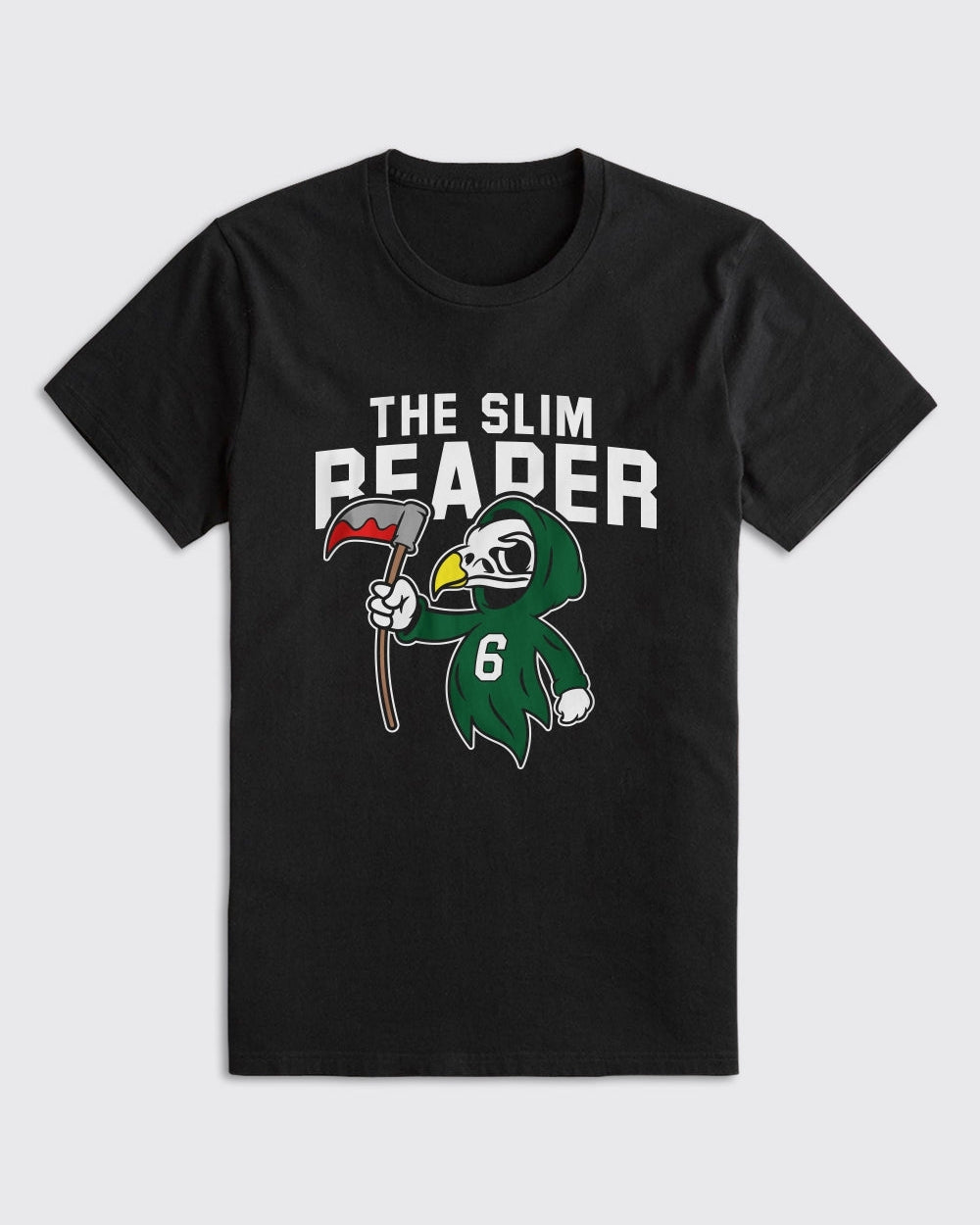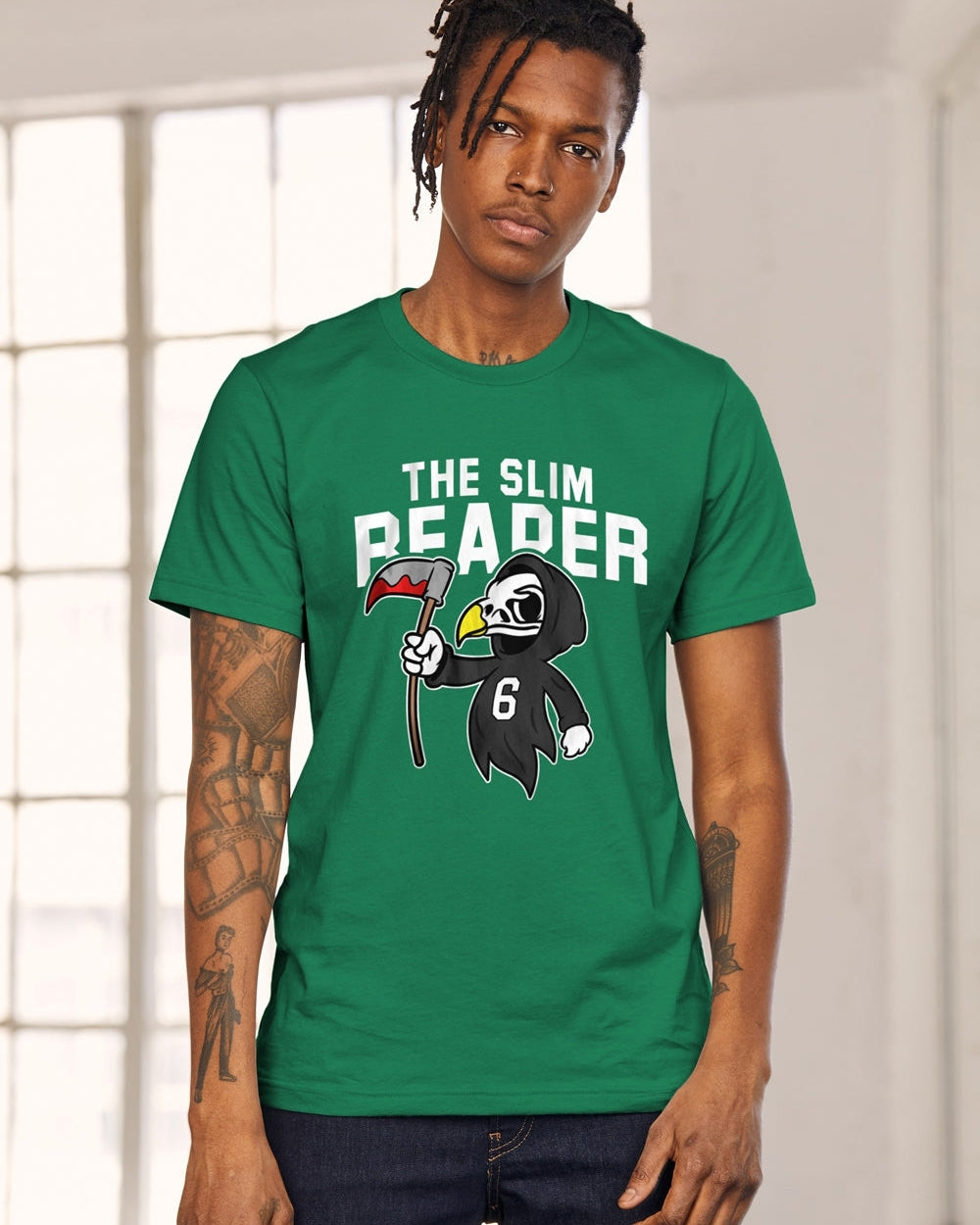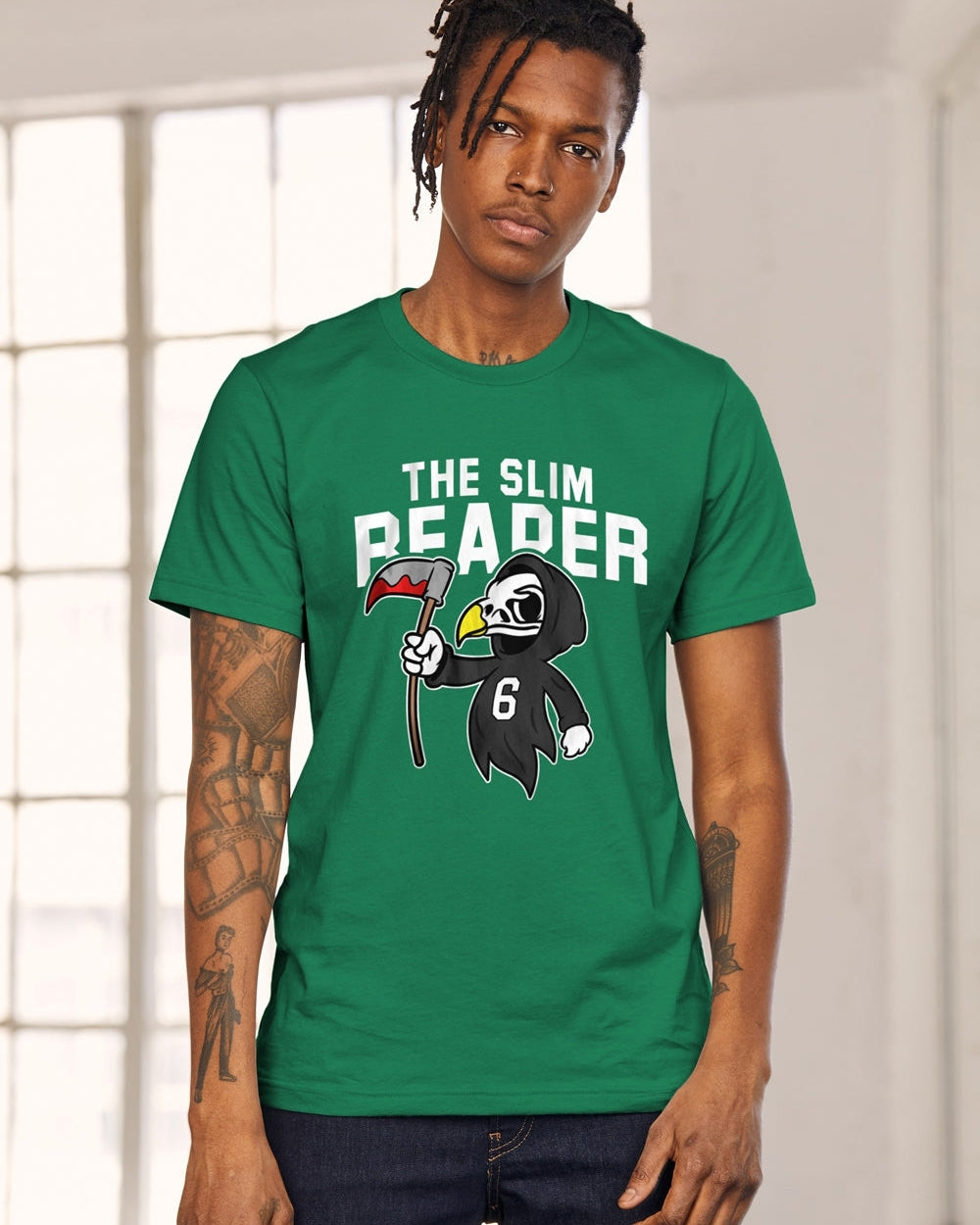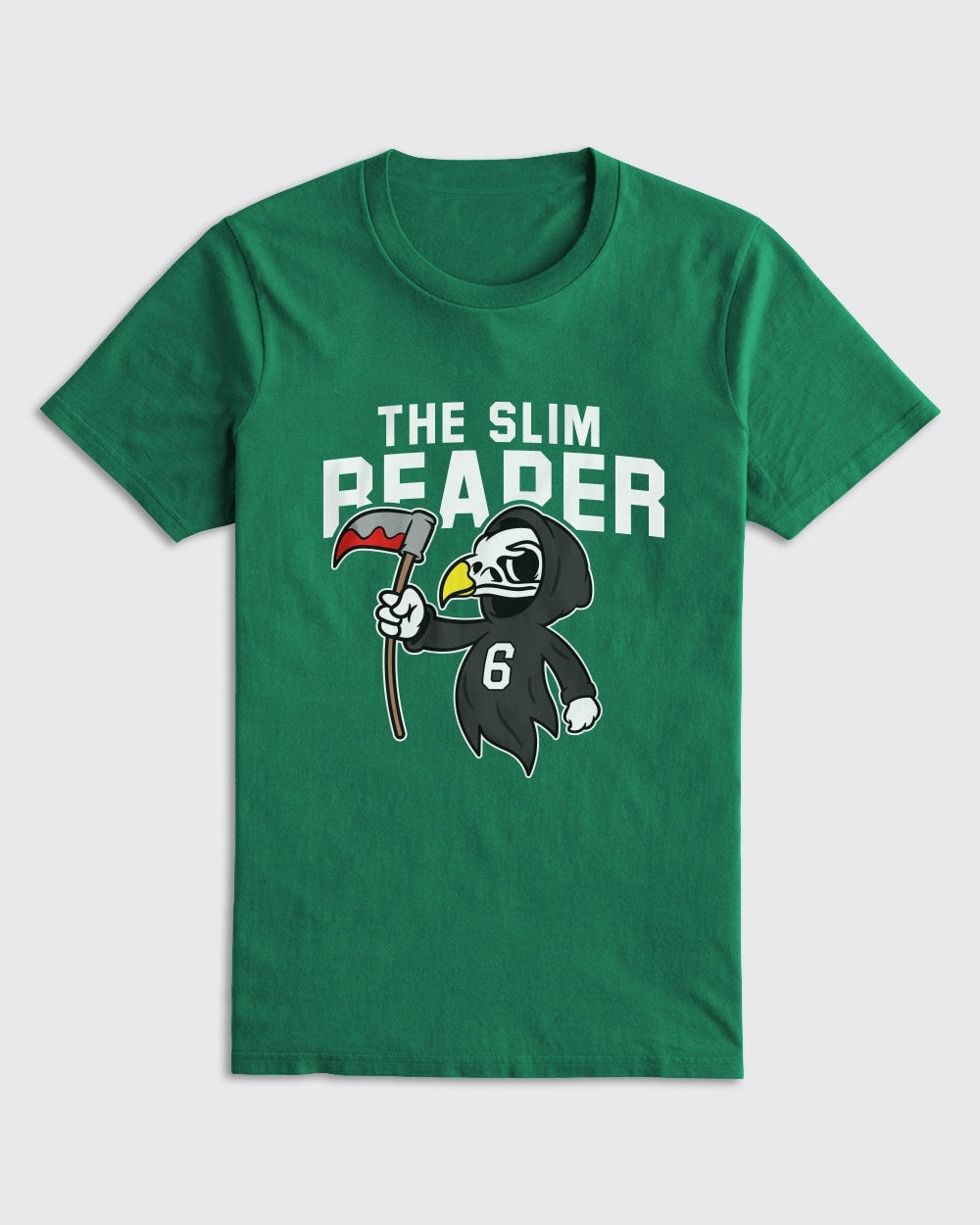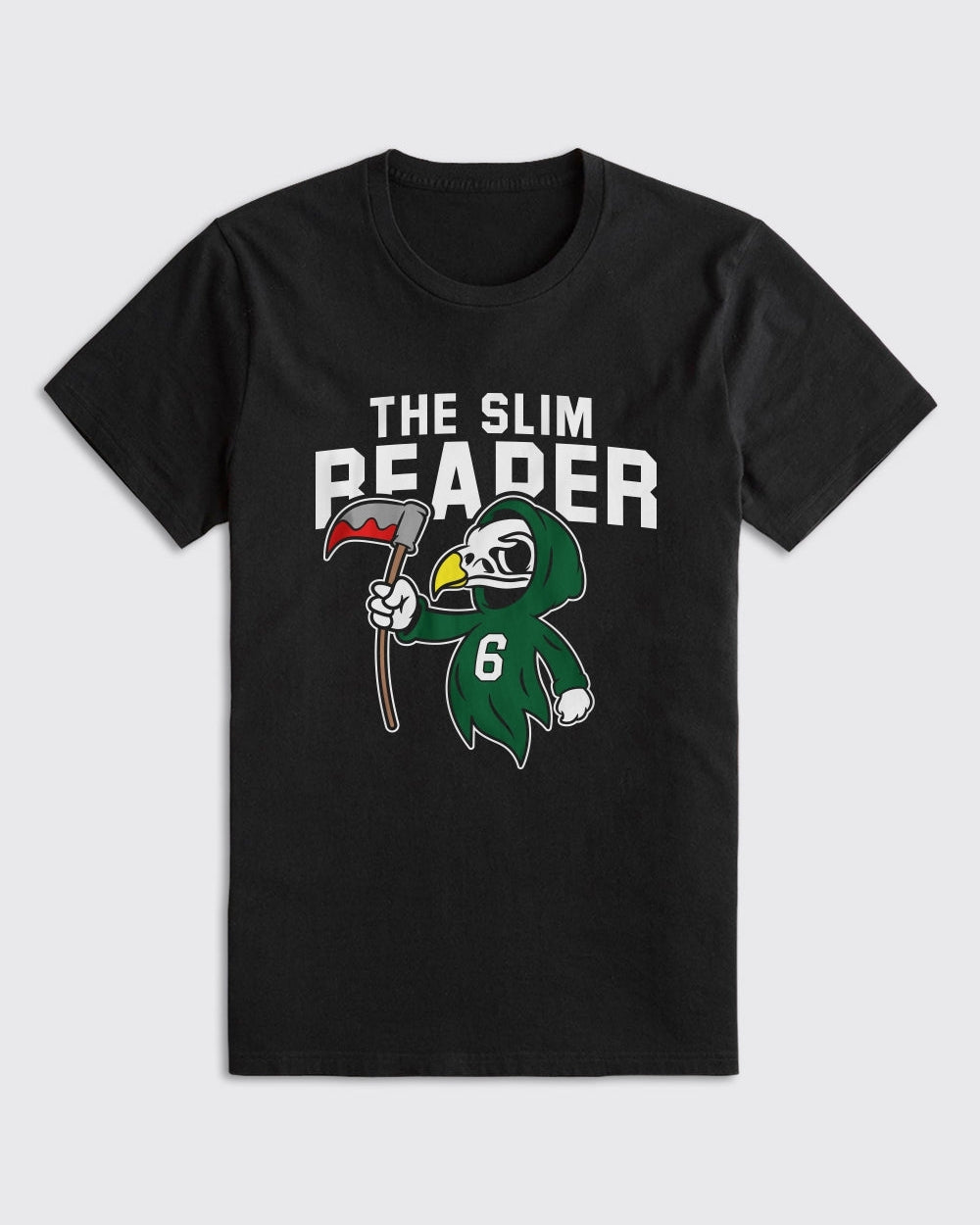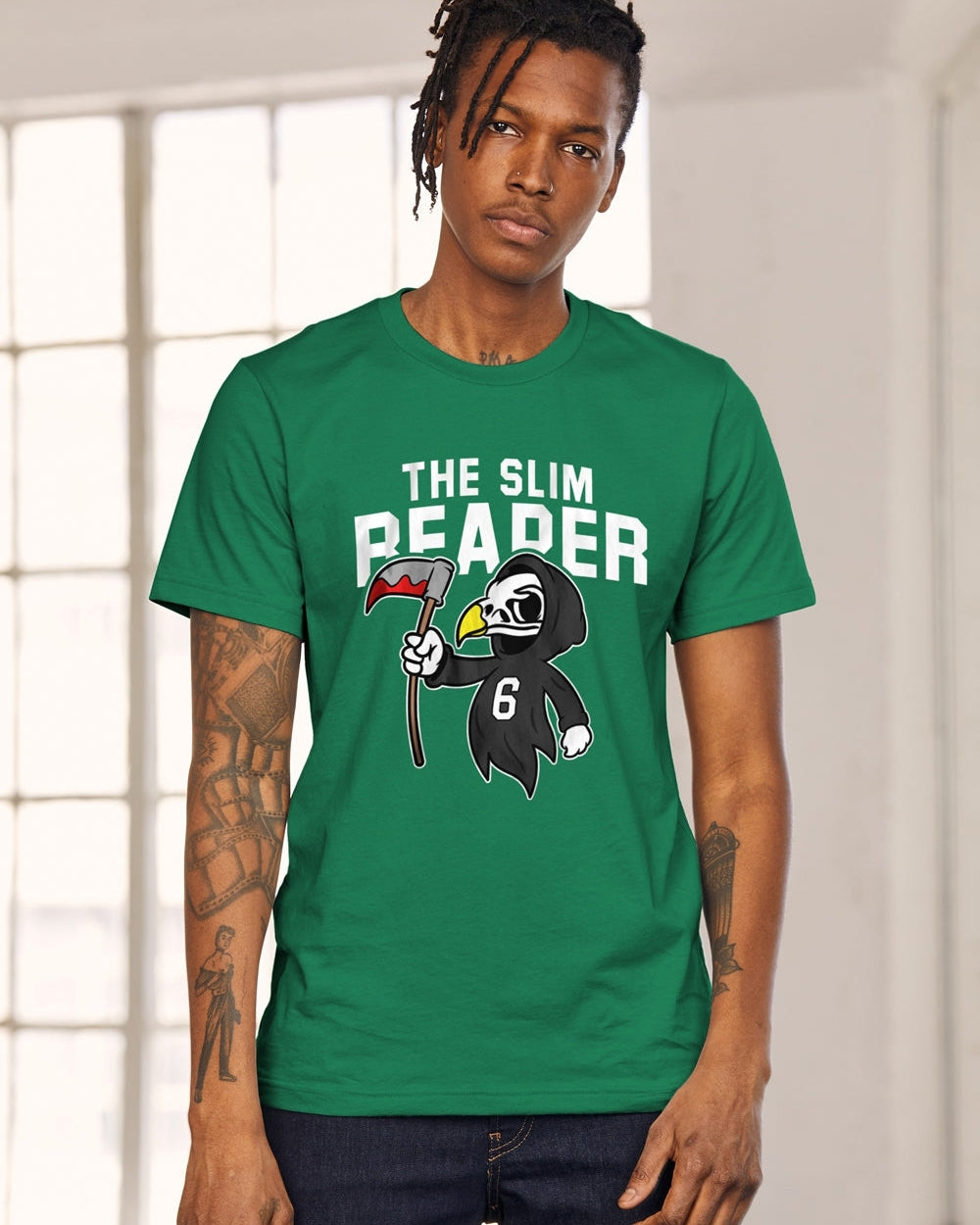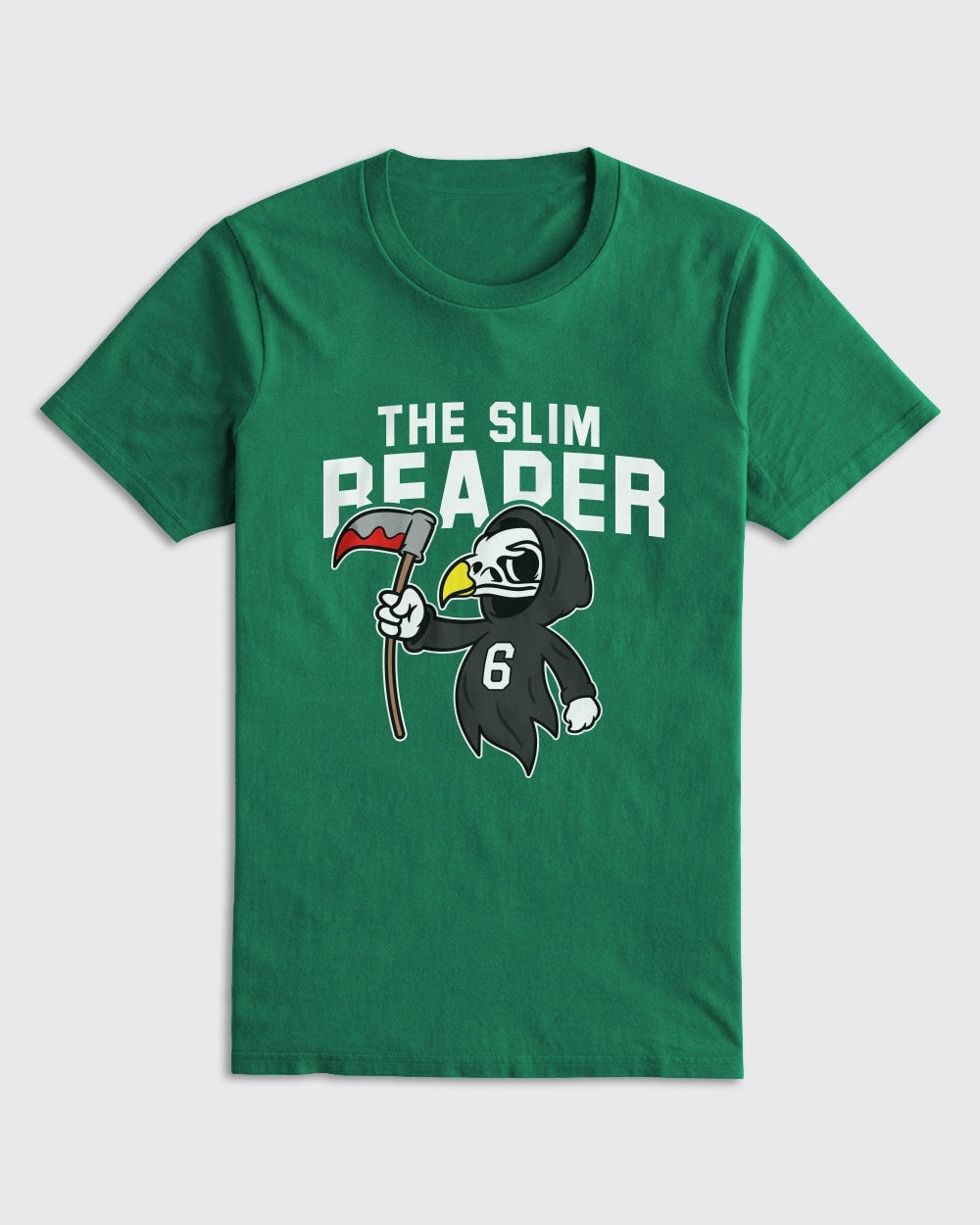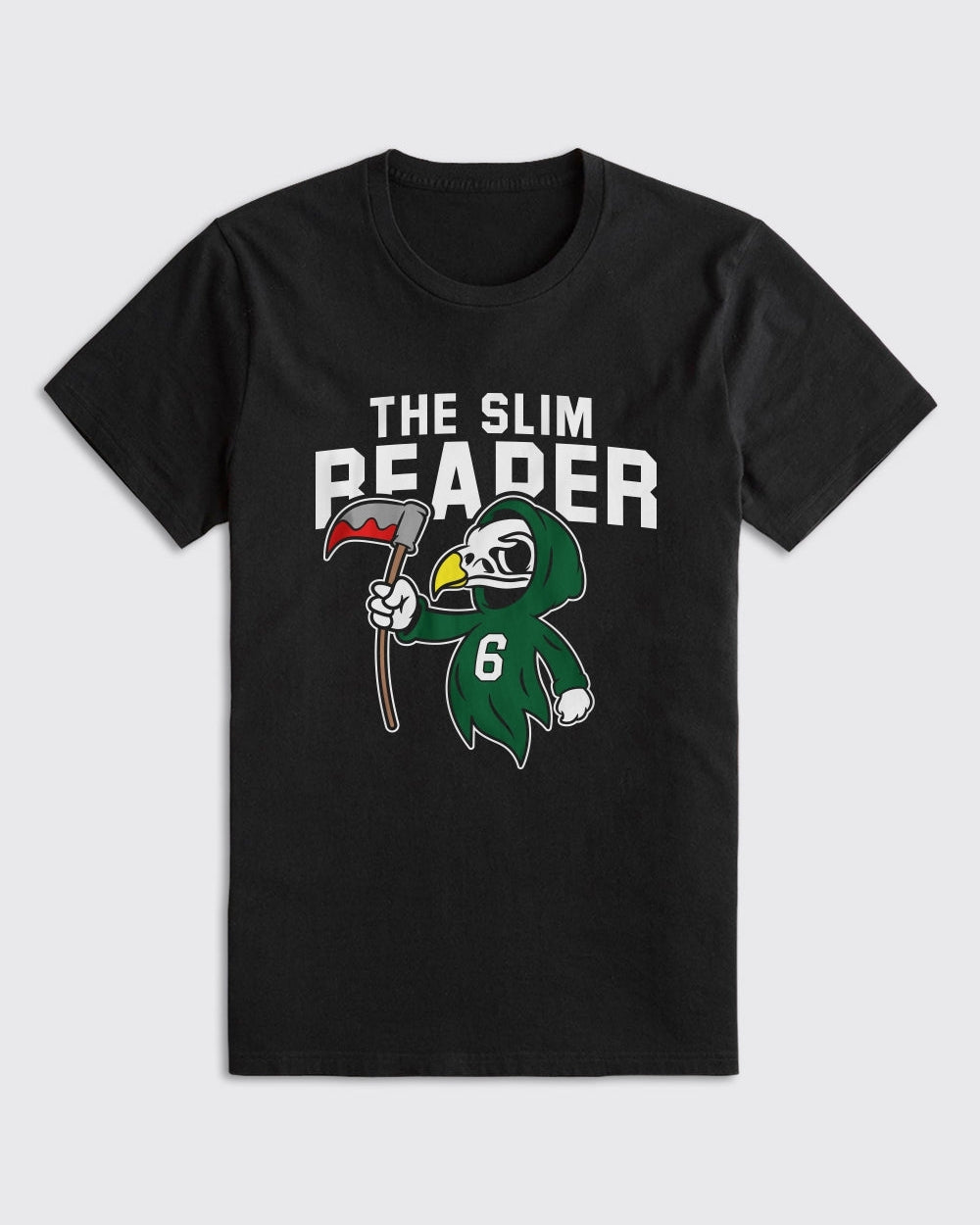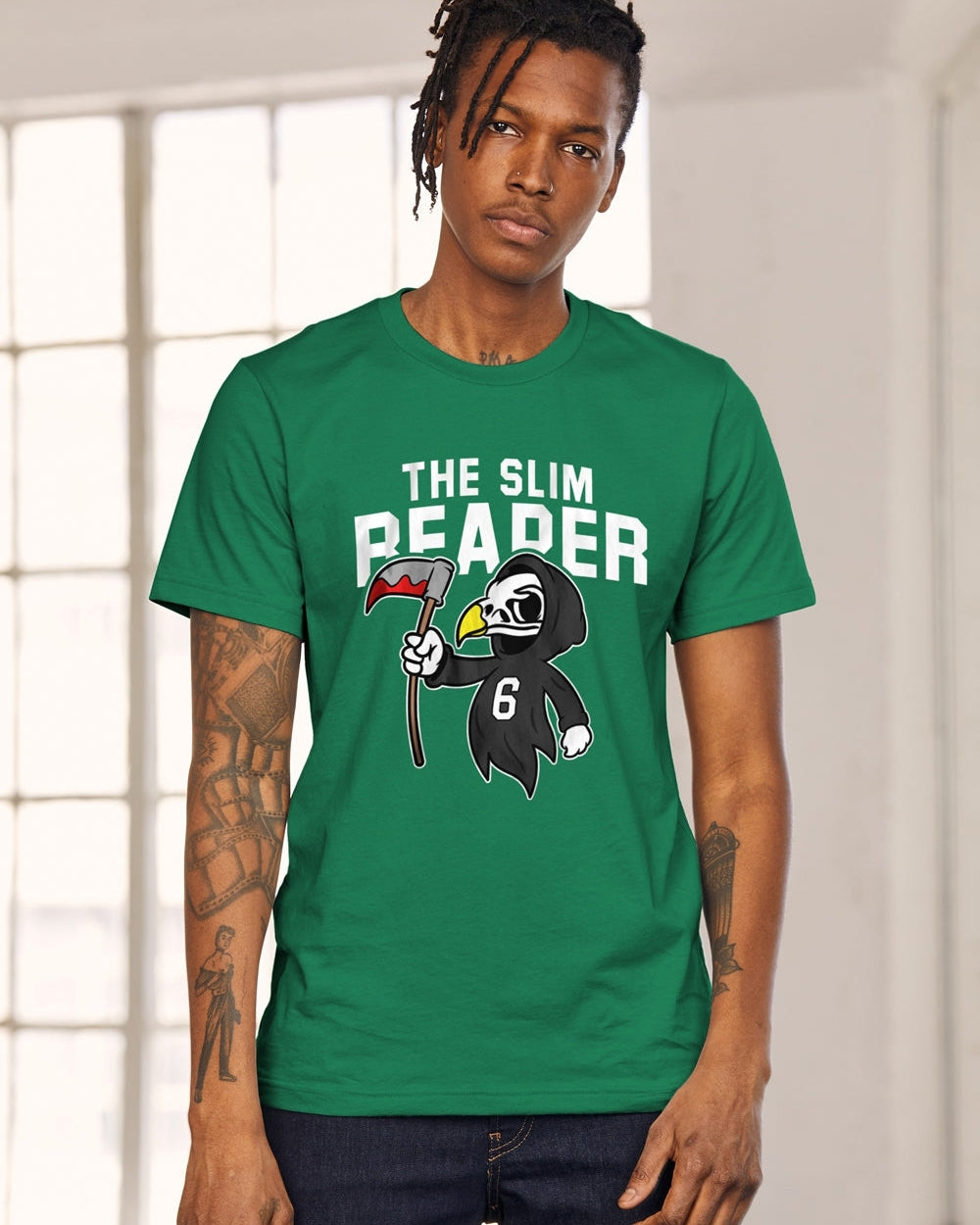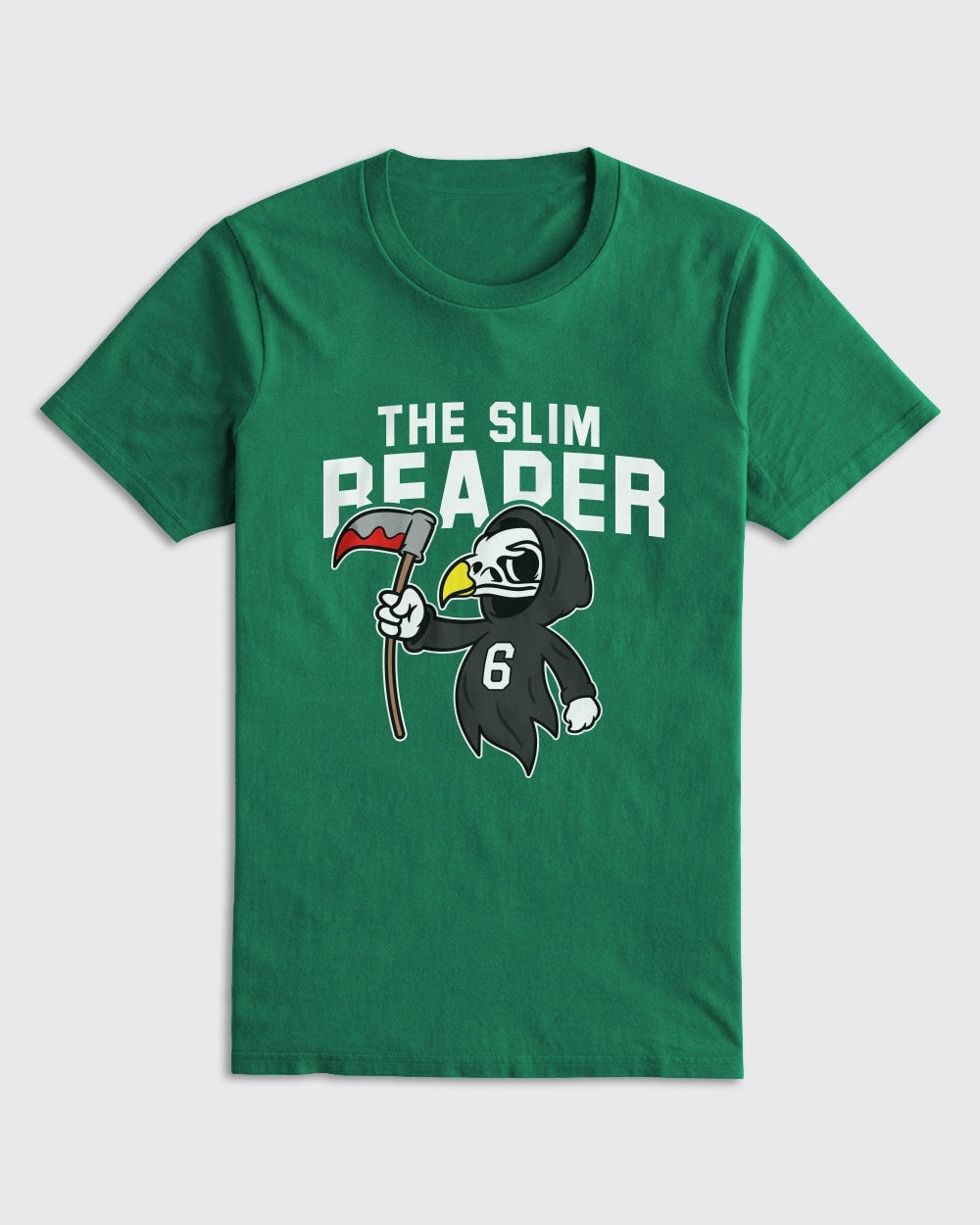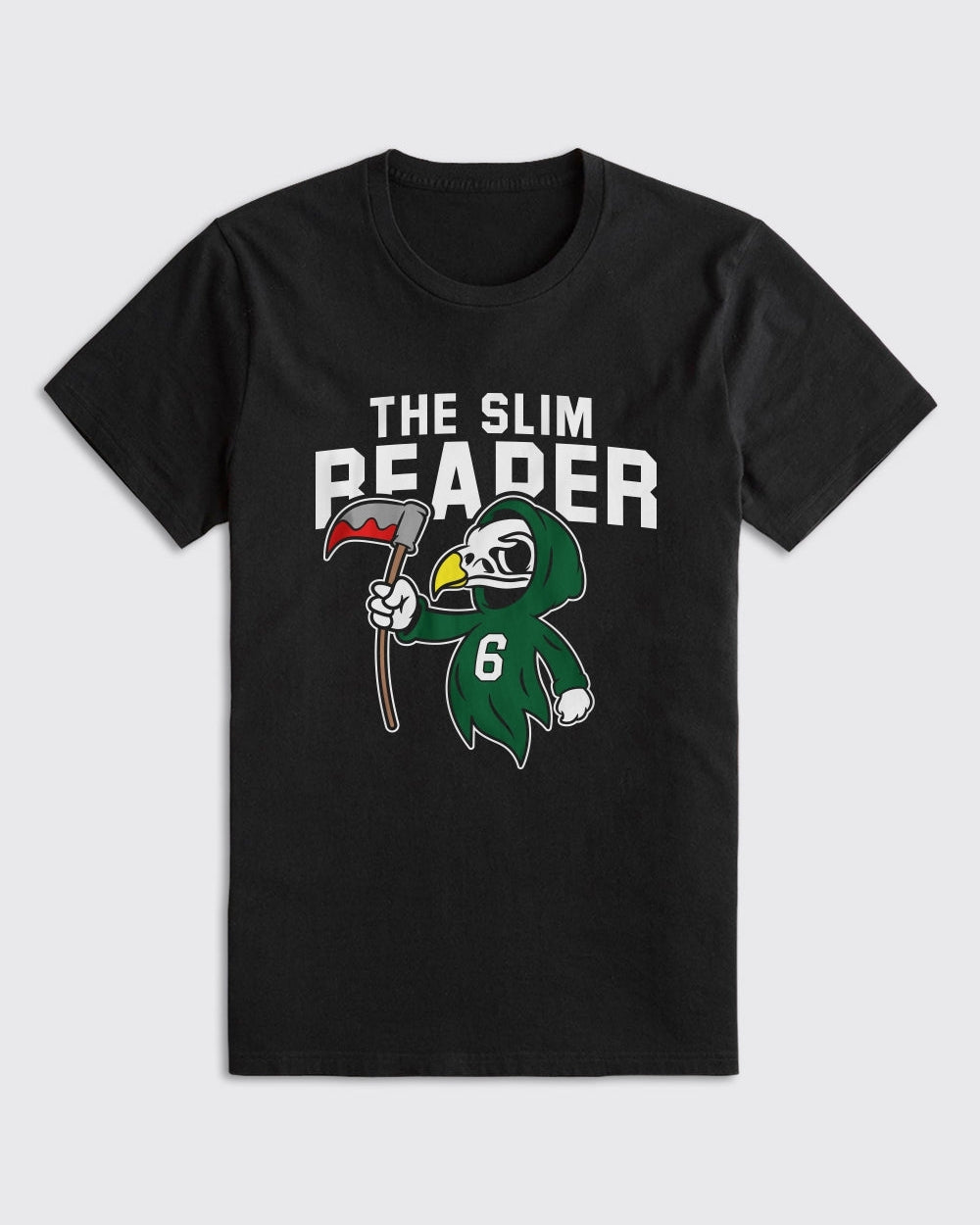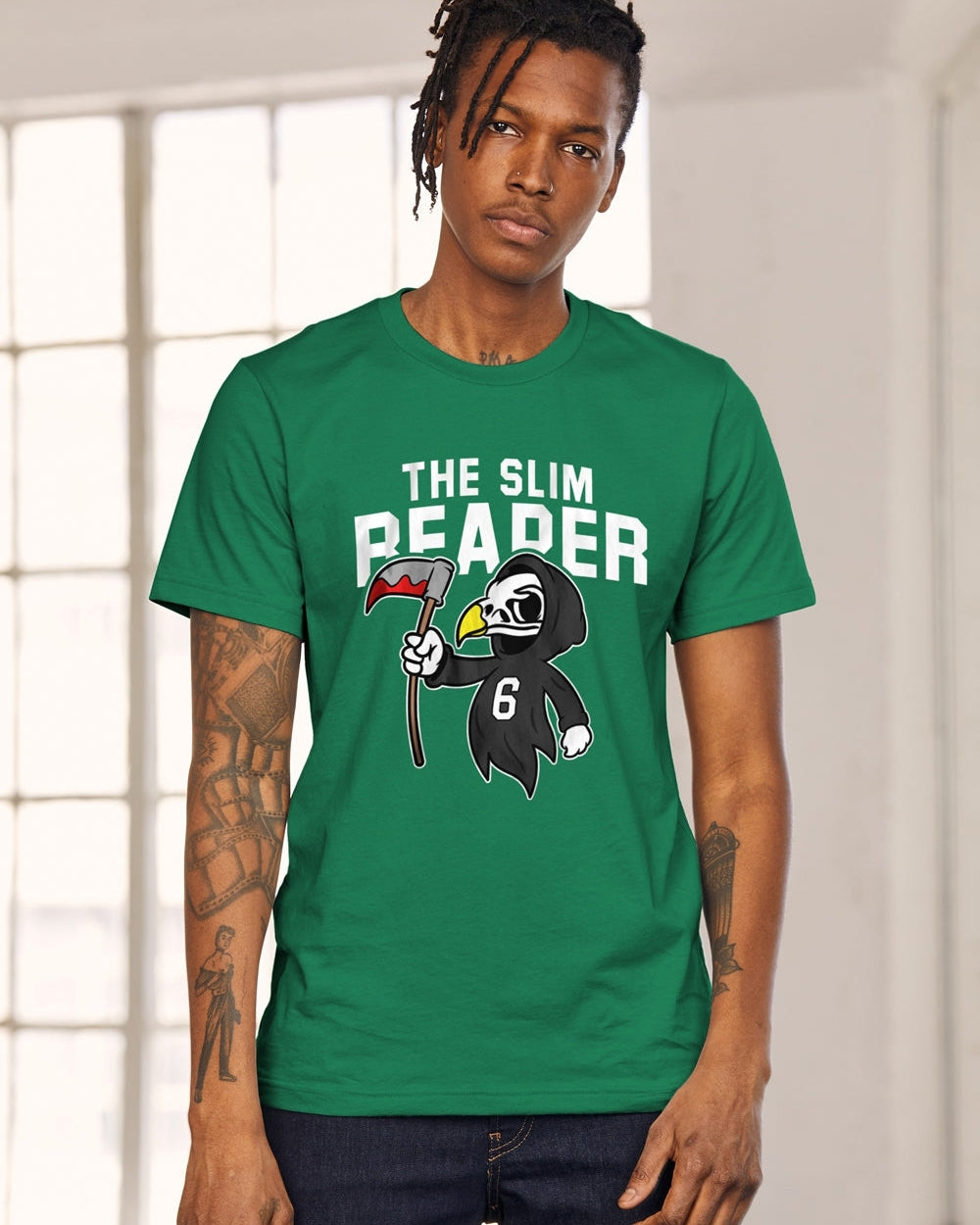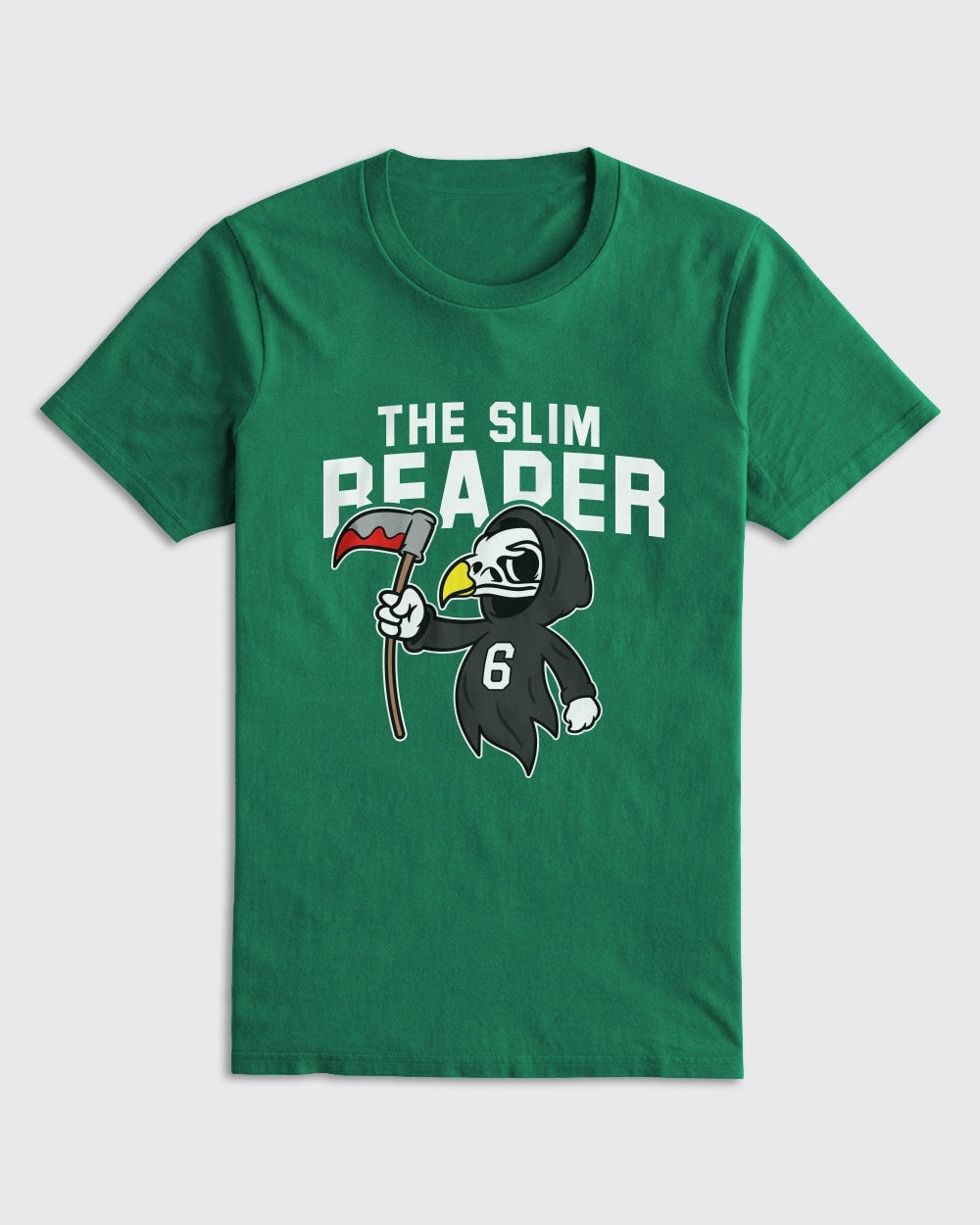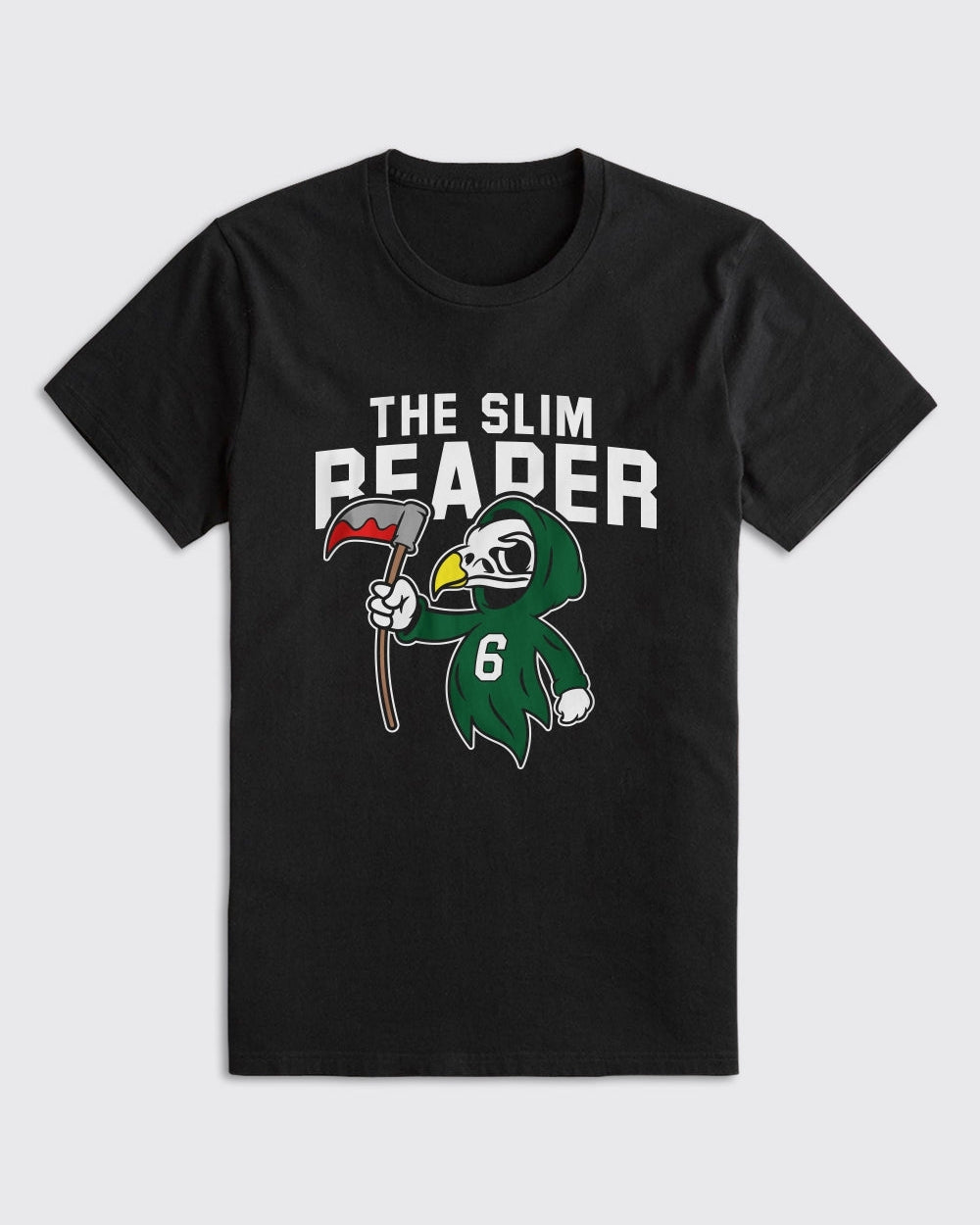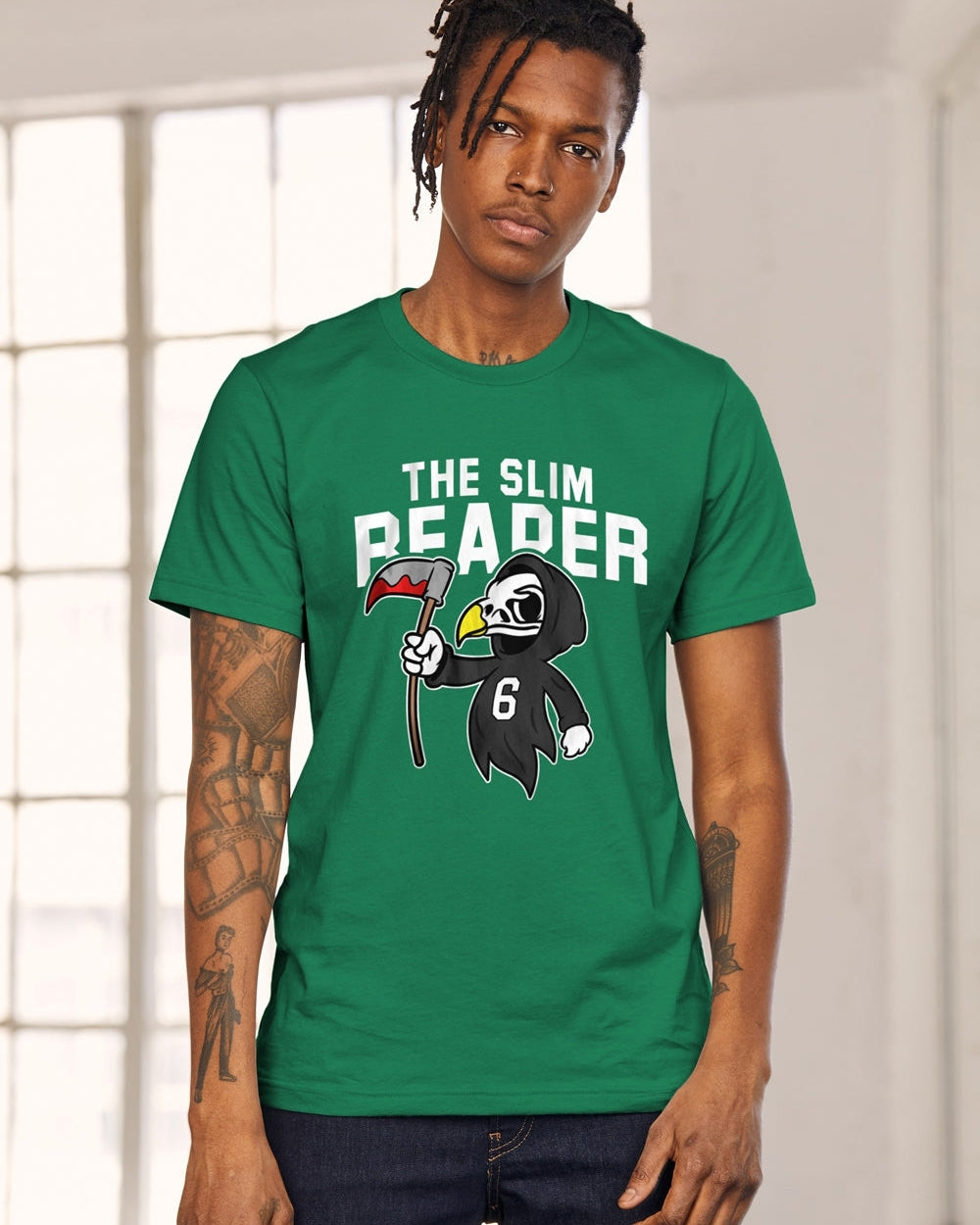 Eagles Slim Reaper Shirt
Shop the Eagles Slim Reaper Shirt and show up to the next birds tailgate in style. DeVonta Smith is The Slim Reaper of Philly and now you can rep your Eagles pride in one of the city's coolest tees.
Eagles fans cannot get enough of our awesome football tees and for good reason! Our tees are designed specifically for fans of Philadelphia and feature one of a kind designs like this one.
Awesome Eagles Shirt
Absolutely love this shirt! DeVonta Smith is the truth!