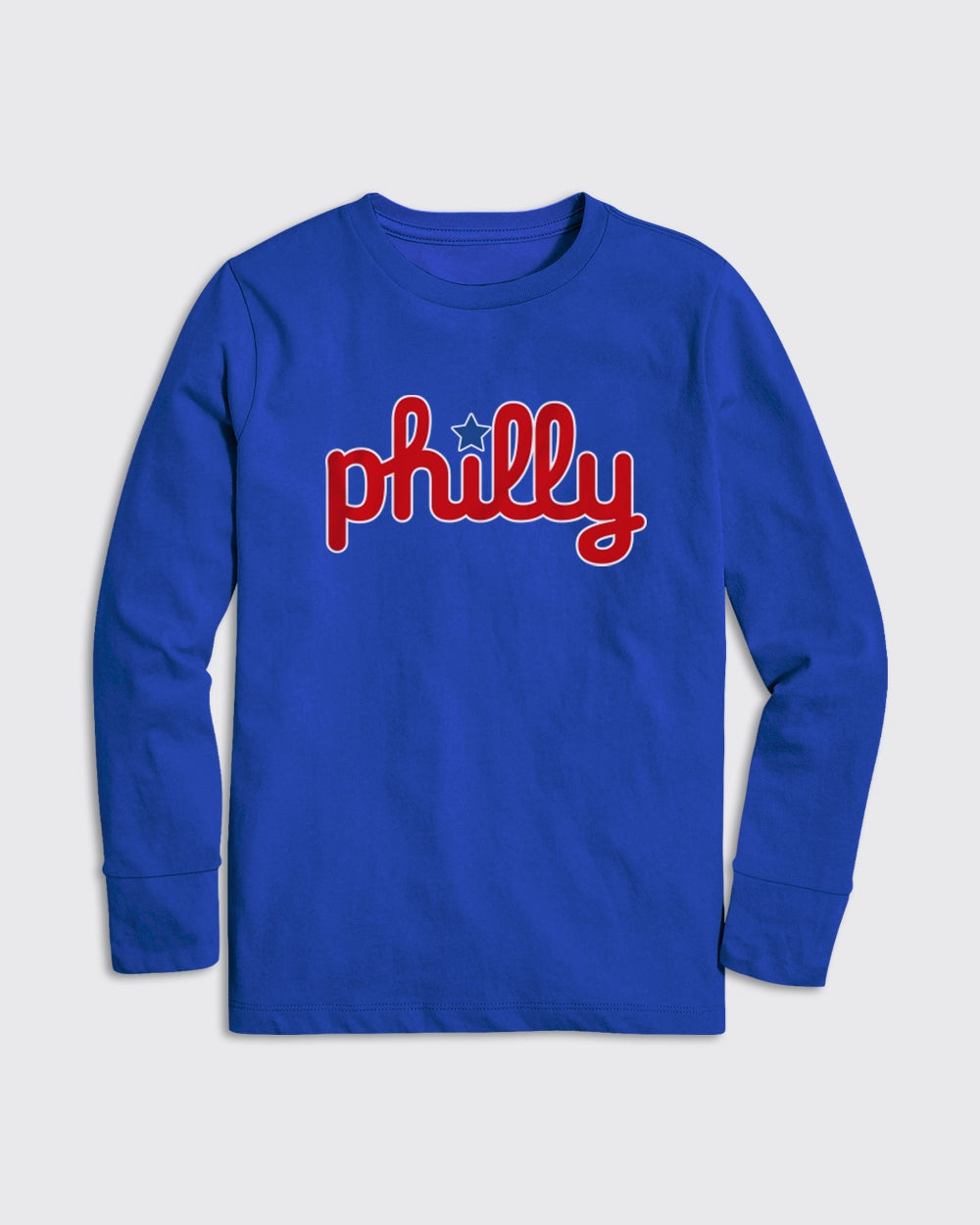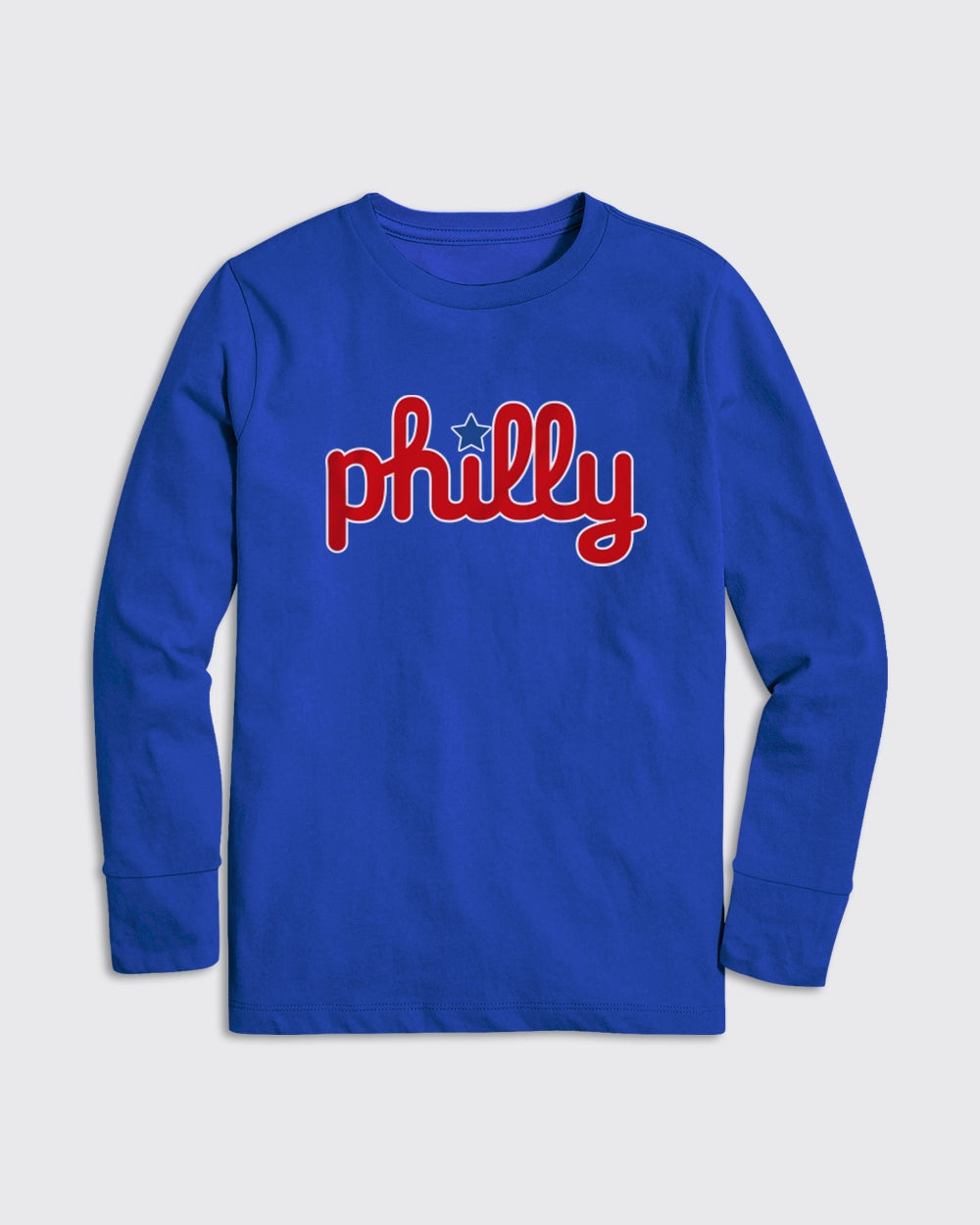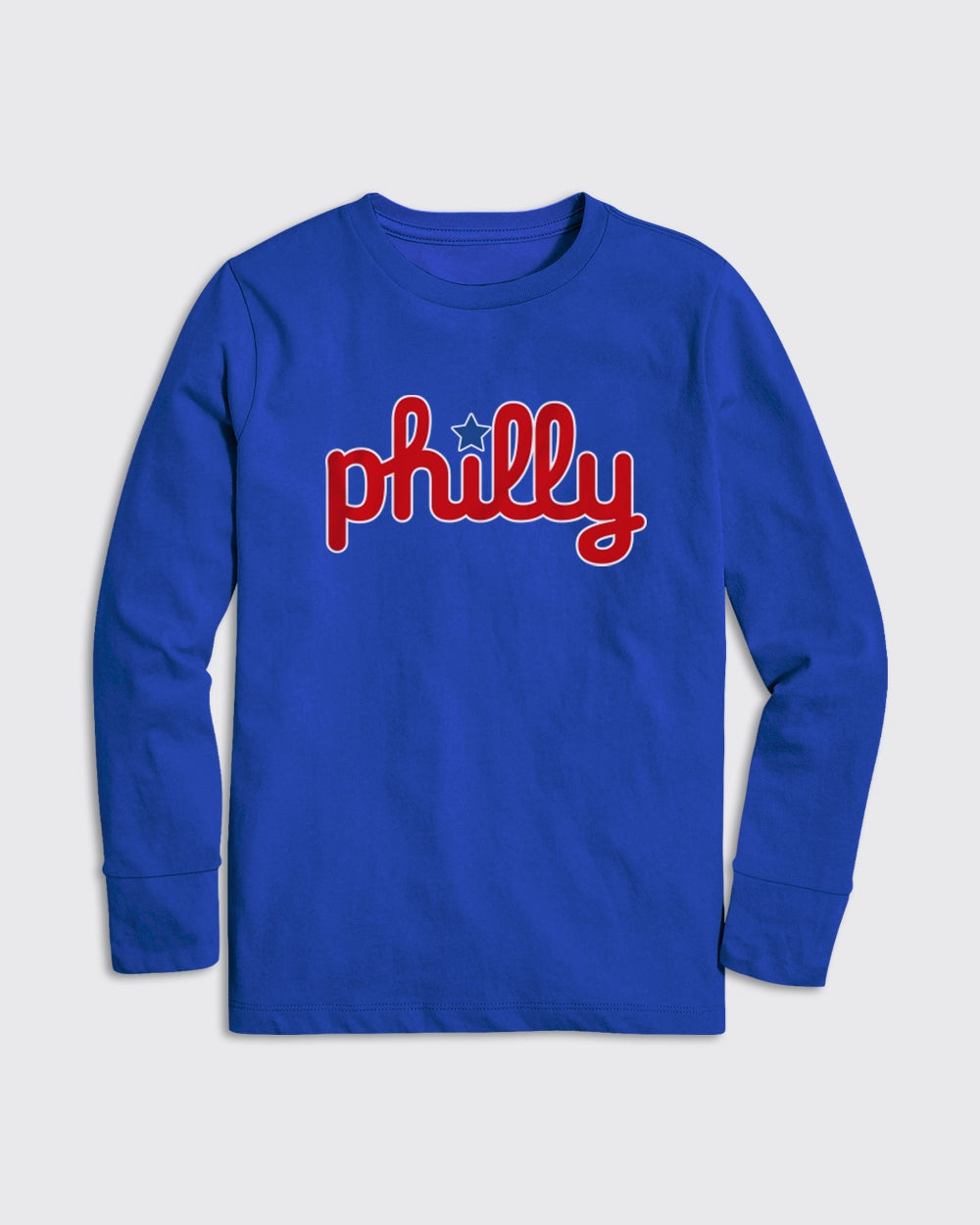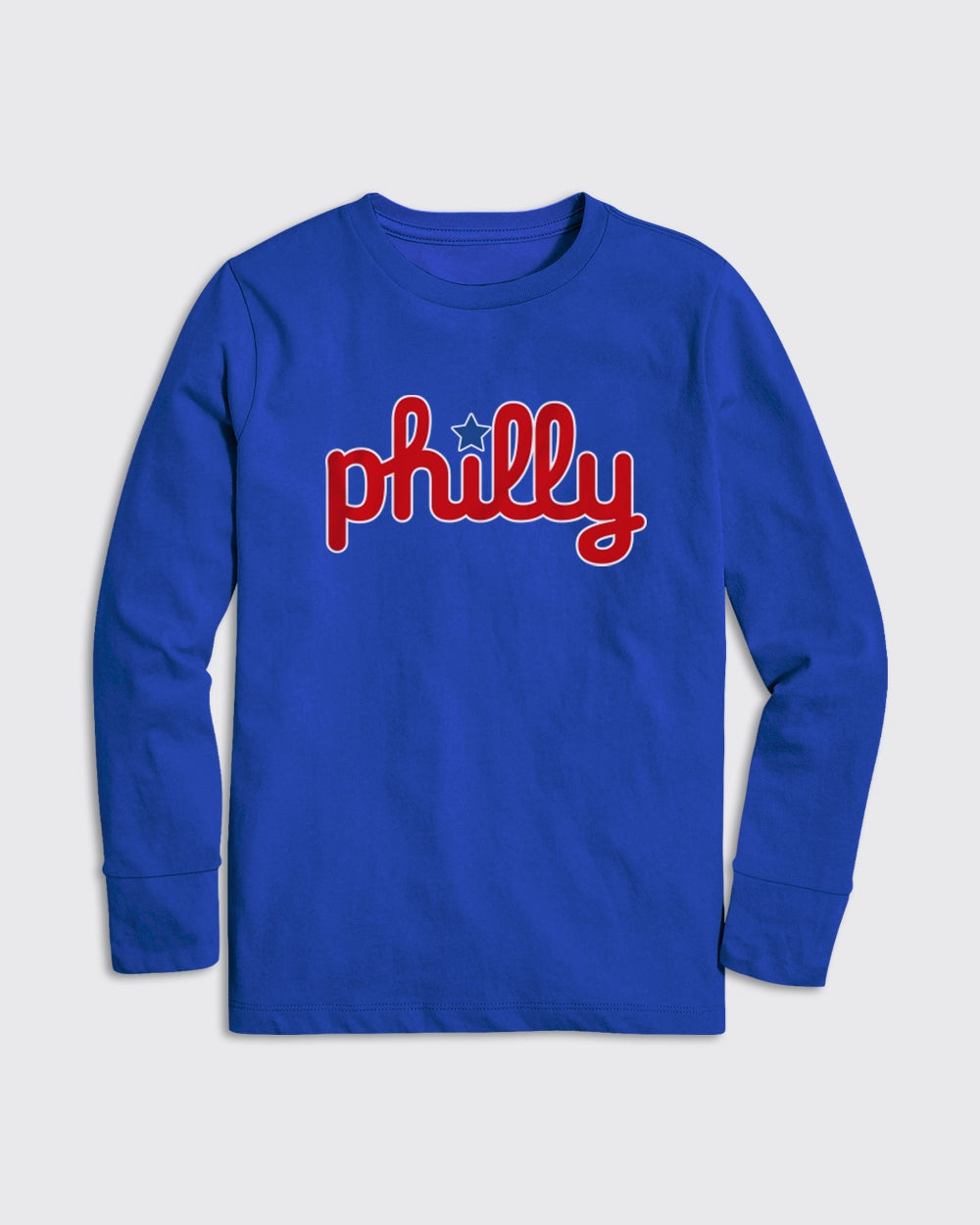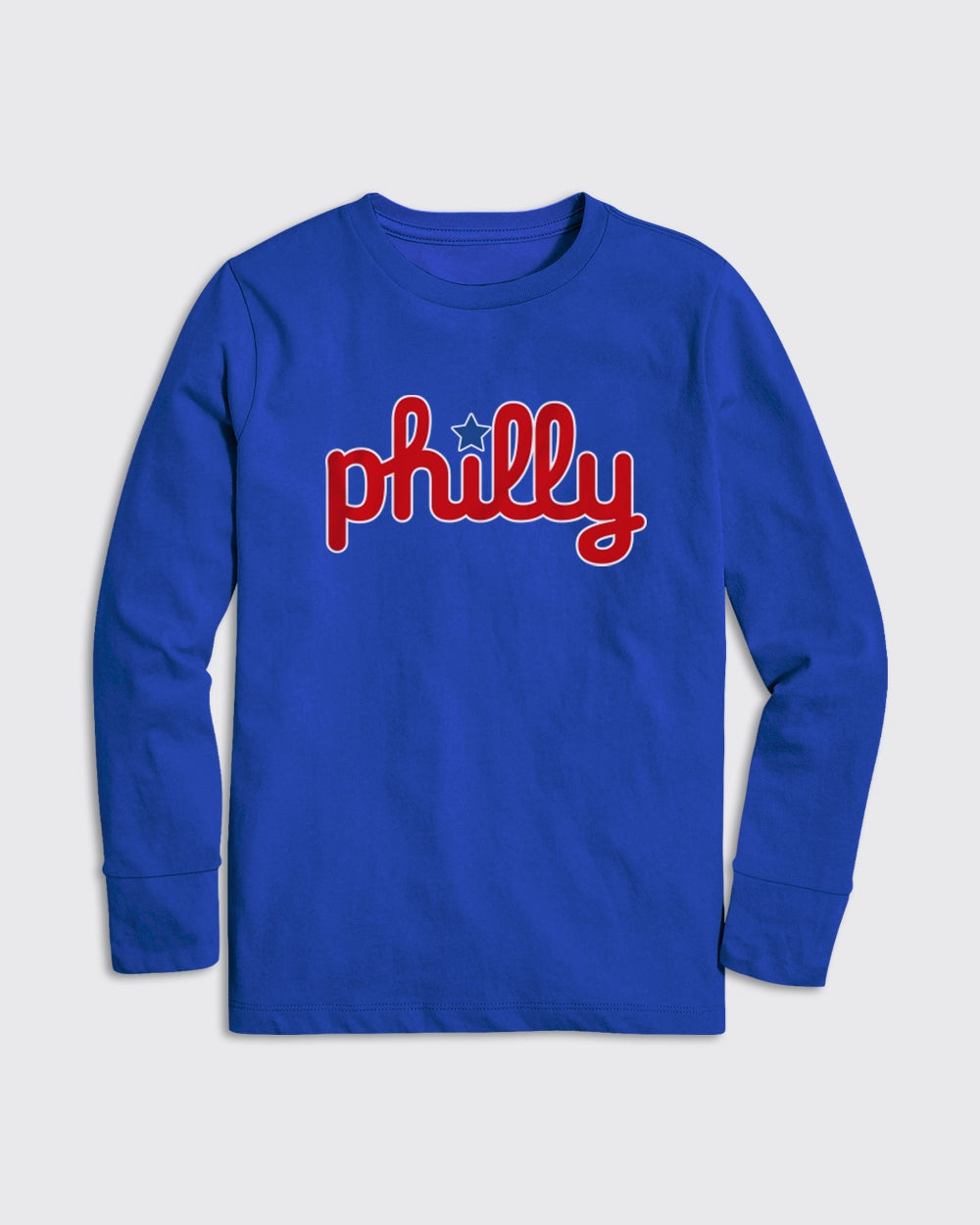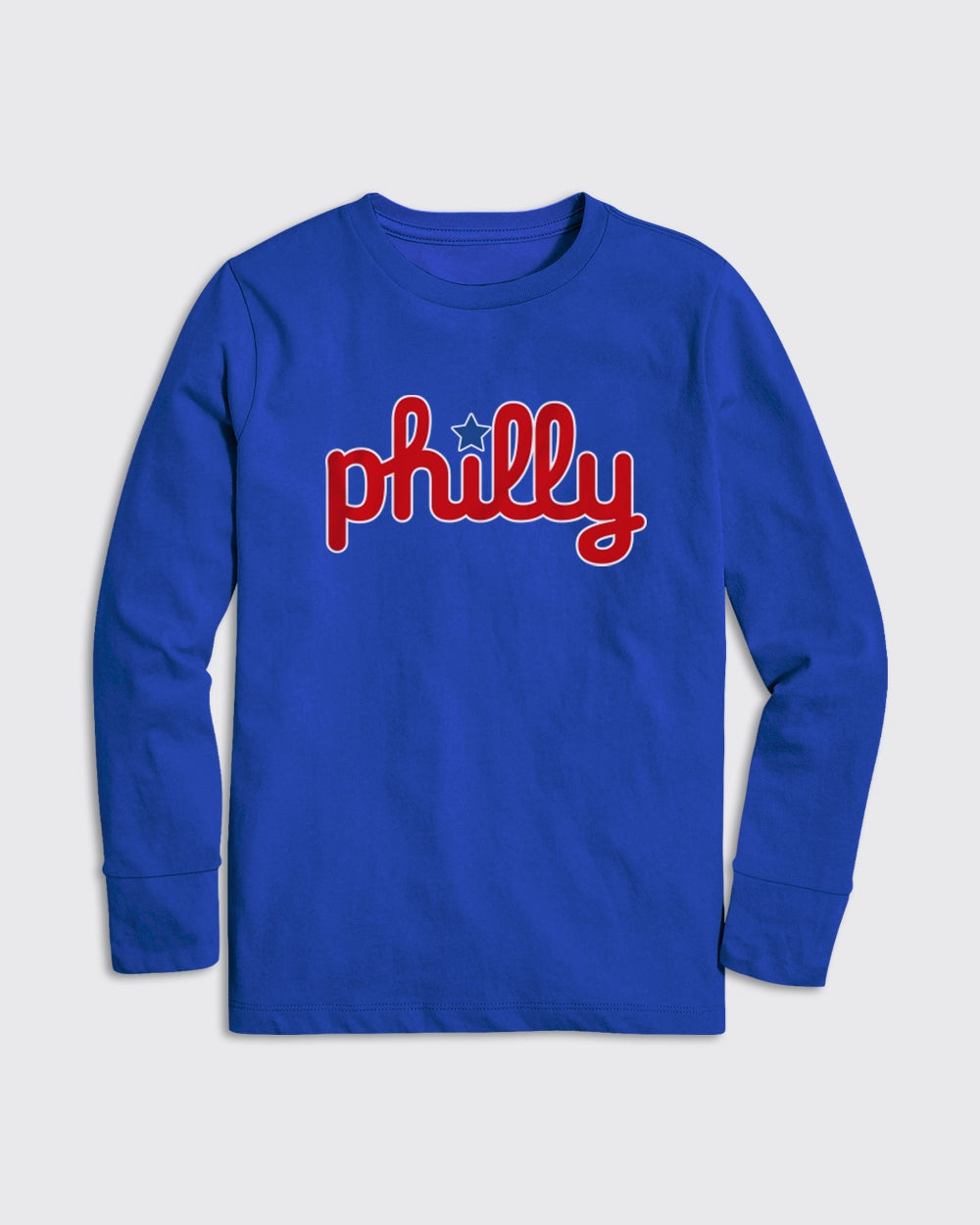 Kids Legendary Script Long Sleeve
Introducing the Kids Philly Legendary Script Long Sleeve – the ultimate must-have for your little Phillies faithful! ⚾
Hey, fellow Philly sports enthusiasts, we've got something special for your junior Phillies fanatics! This isn't just a long sleeve shirt; it's a declaration of love for the Phillies that's as epic as a walk-off home run! Picture this: your young superstar stepping onto the scene wearing this legendary script long sleeve, and suddenly, they're the coolest kid at the ballpark! 🎉 With its unmistakable Phillies red and timeless script, this shirt screams, "Philly sports fan, reporting for duty!"
Crafted with care and made for comfort, it's like a warm hug from the Phanatic himself. Whether they're cheering at the stadium or cozying up at home, this long sleeve is the ultimate game-day companion.
But here's the best part – it's not just about the shirt; it's about the unforgettable moments it helps create. Imagine your little one's face lighting up as they catch a foul ball or wave at the camera on the jumbotron. It's all part of the magic of being a Phillies fan! So, don't let your young slugger miss out on this opportunity to become a true Phillies legend in the making.
Our Kids Philly Legendary Script Long Sleeve is more than just clothing; it's a symbol of unwavering loyalty to the Phillies! What are you waiting for? Gear up your mini-Philly fan with this long sleeve, and let's paint the town red – Phillies style! 🔴⚾ Order now and let the legendary adventures begin! 💪 #PhillyPride #NextGenerationFans