15% OFF SALE! DISCOUNT APPLIED IN CART.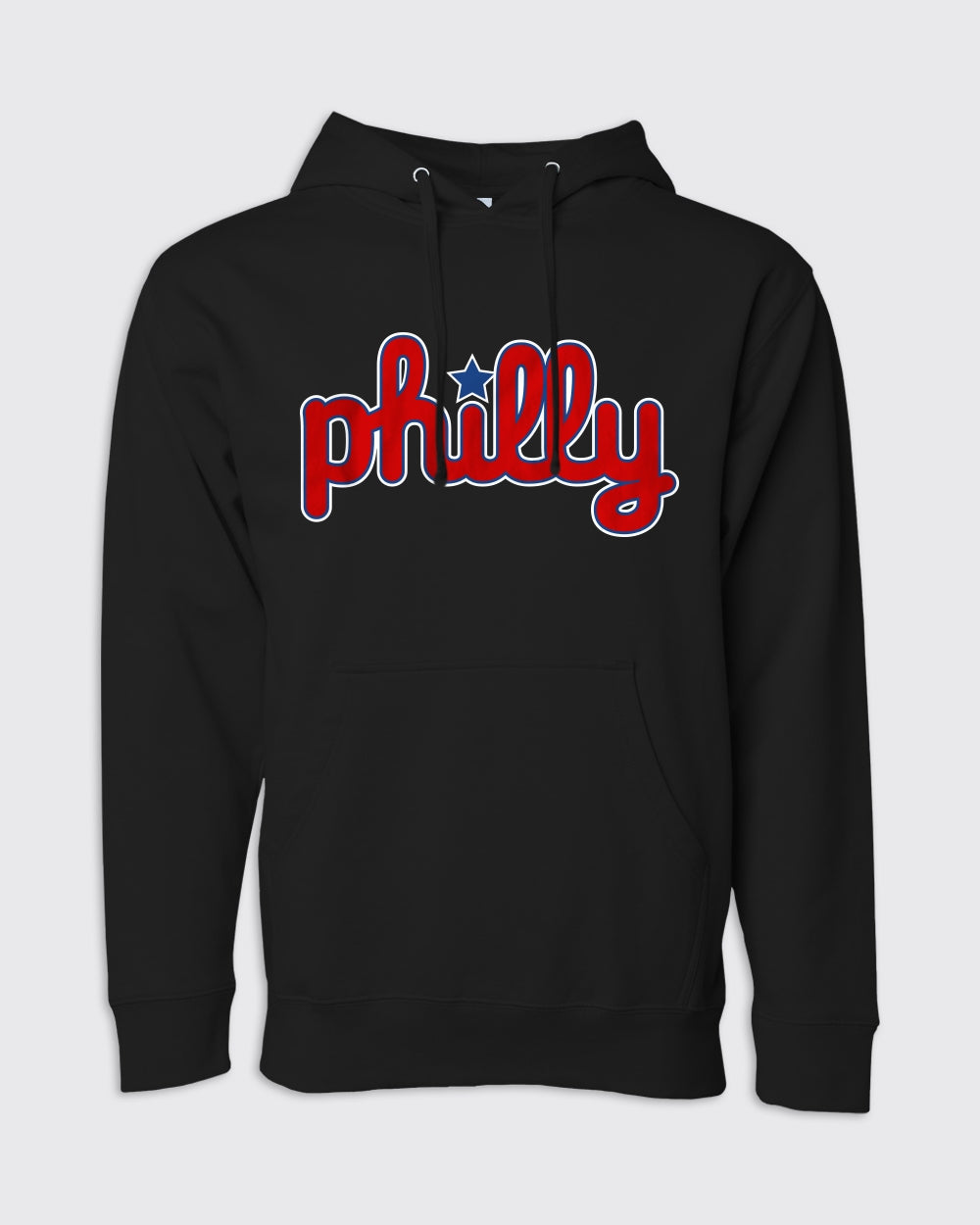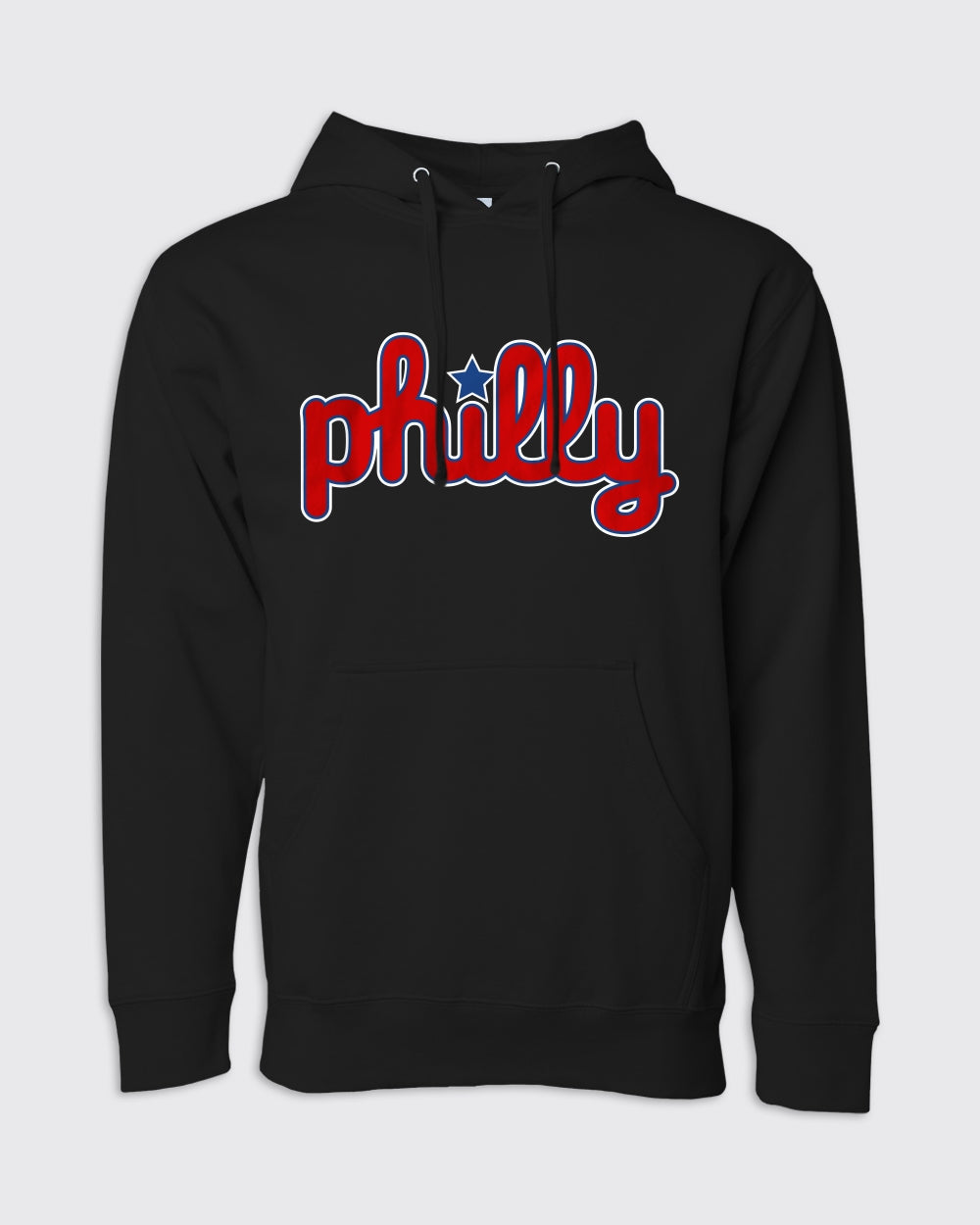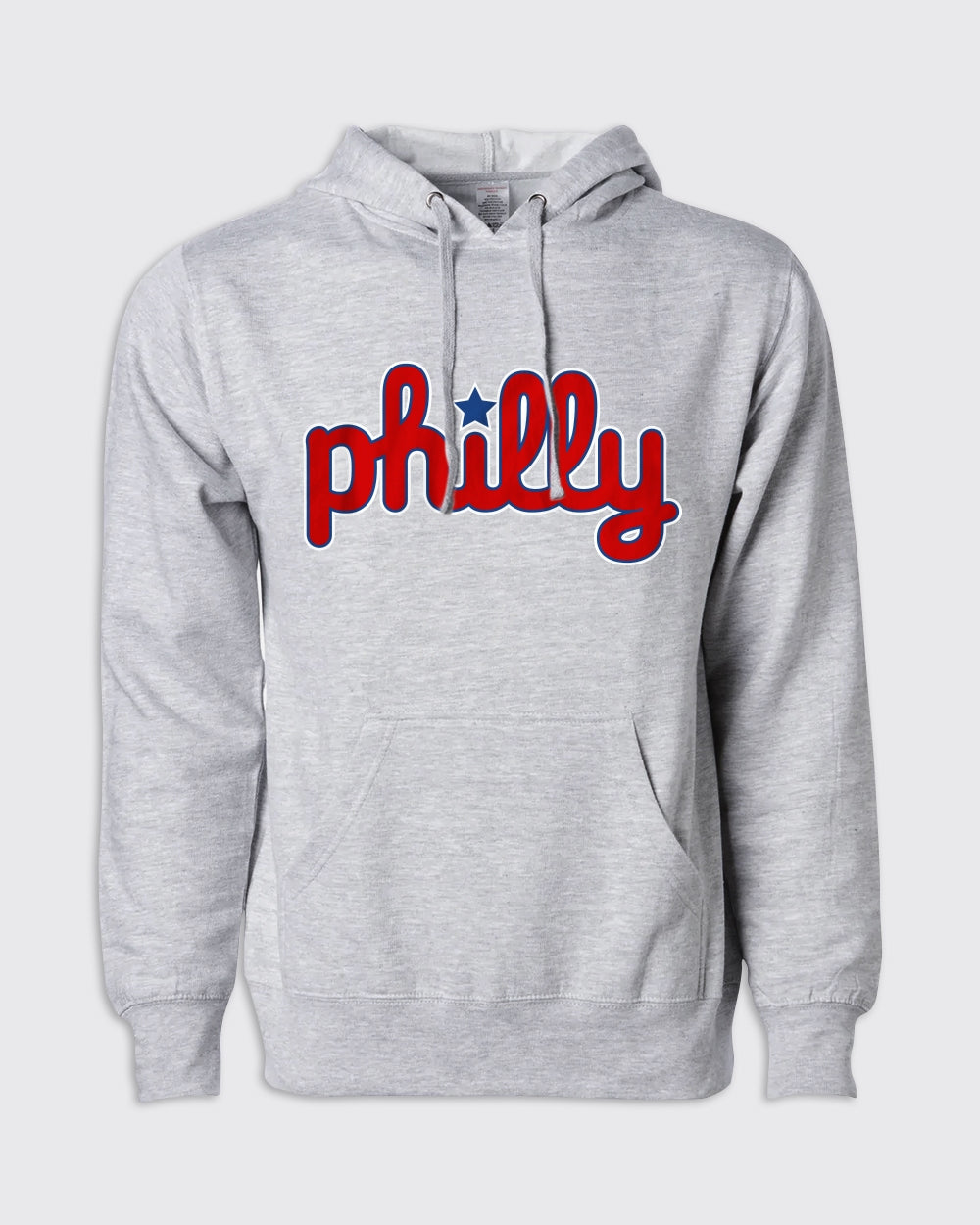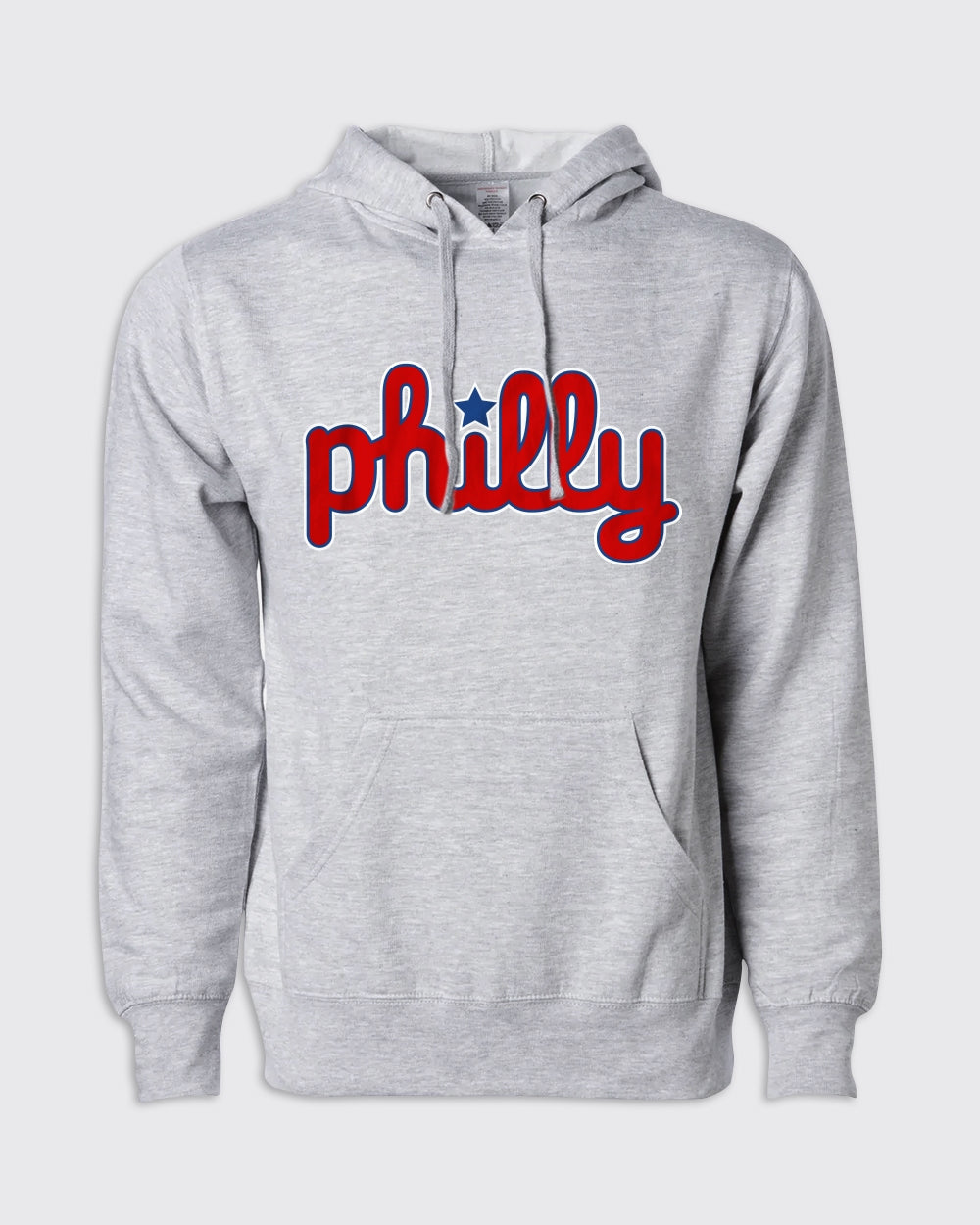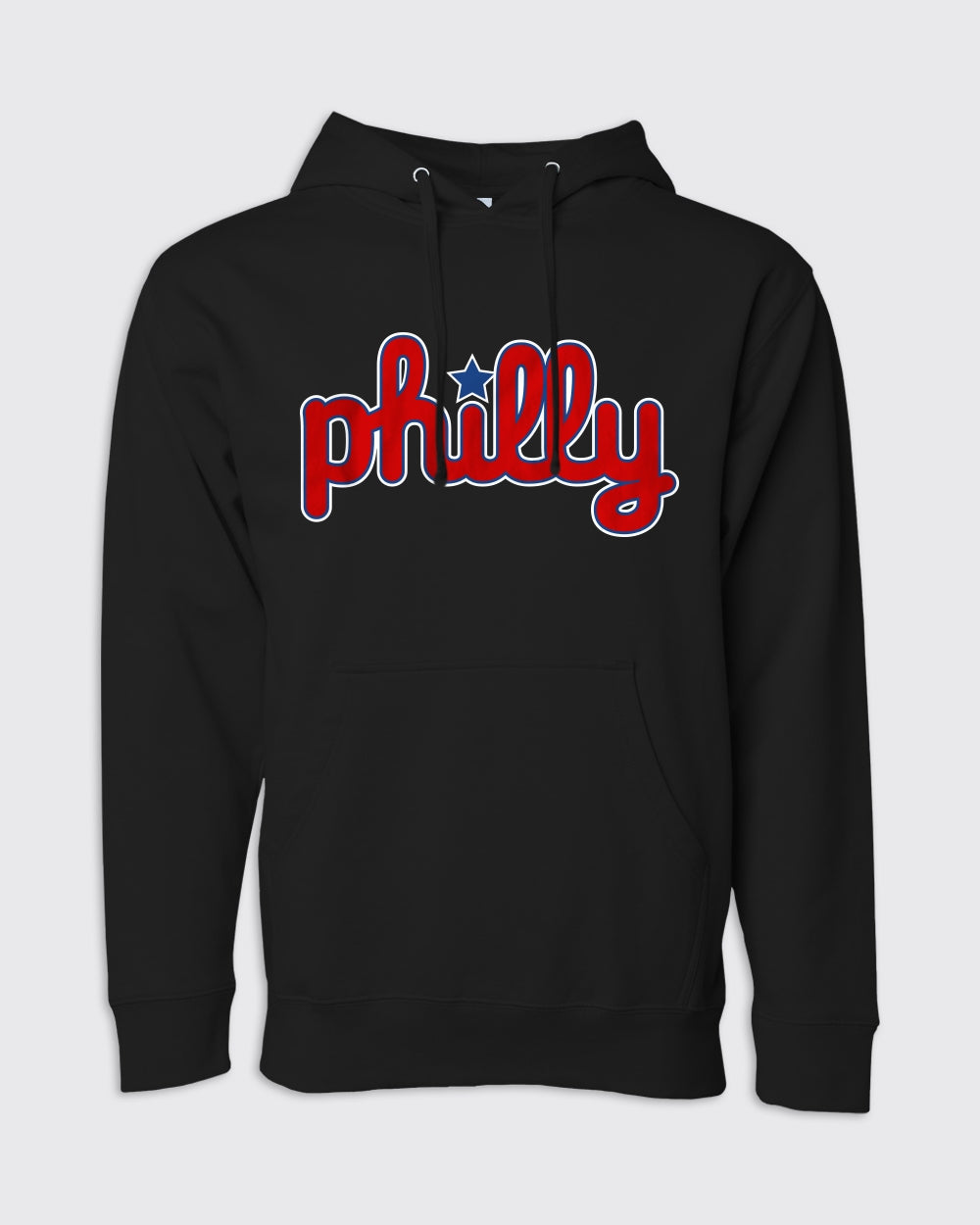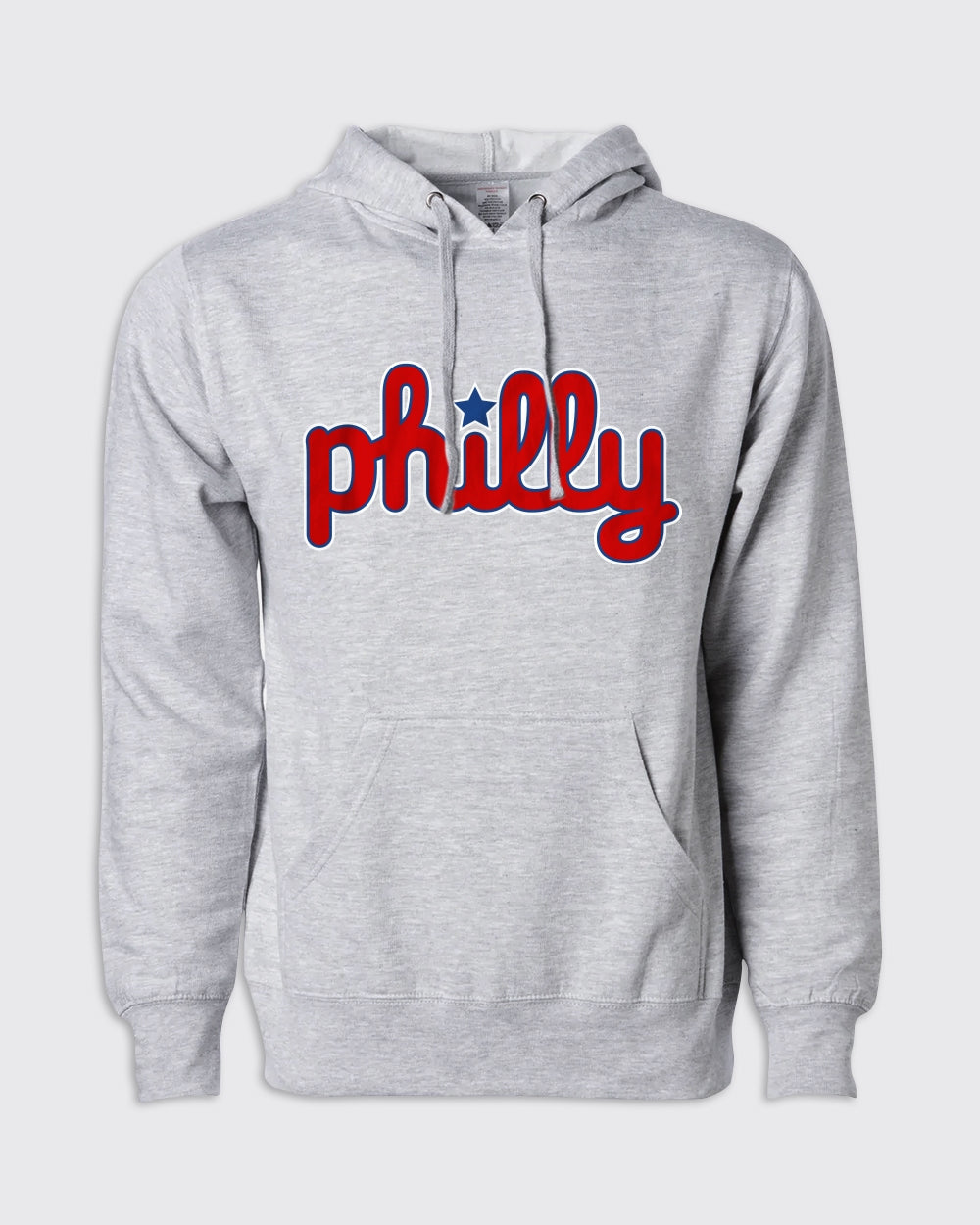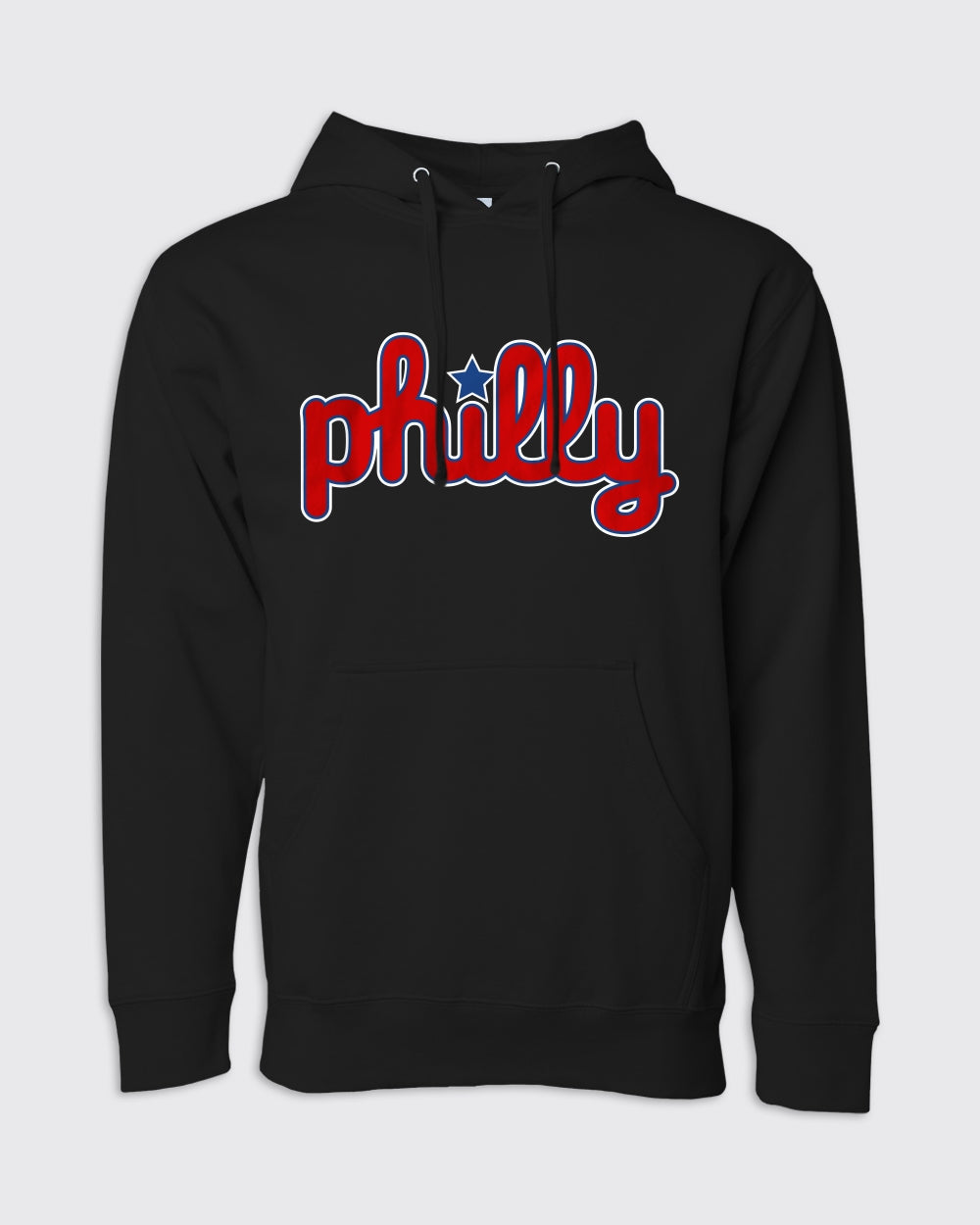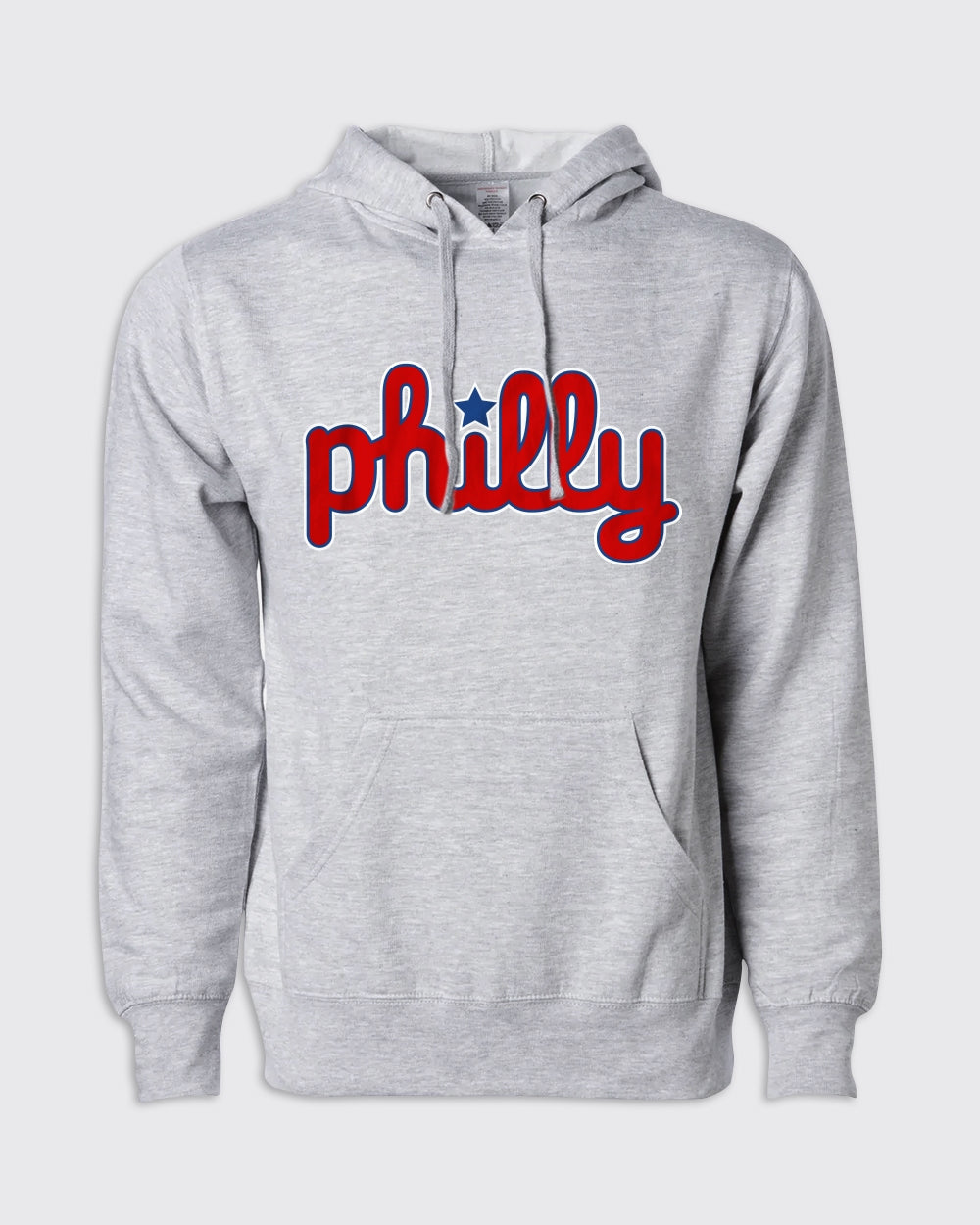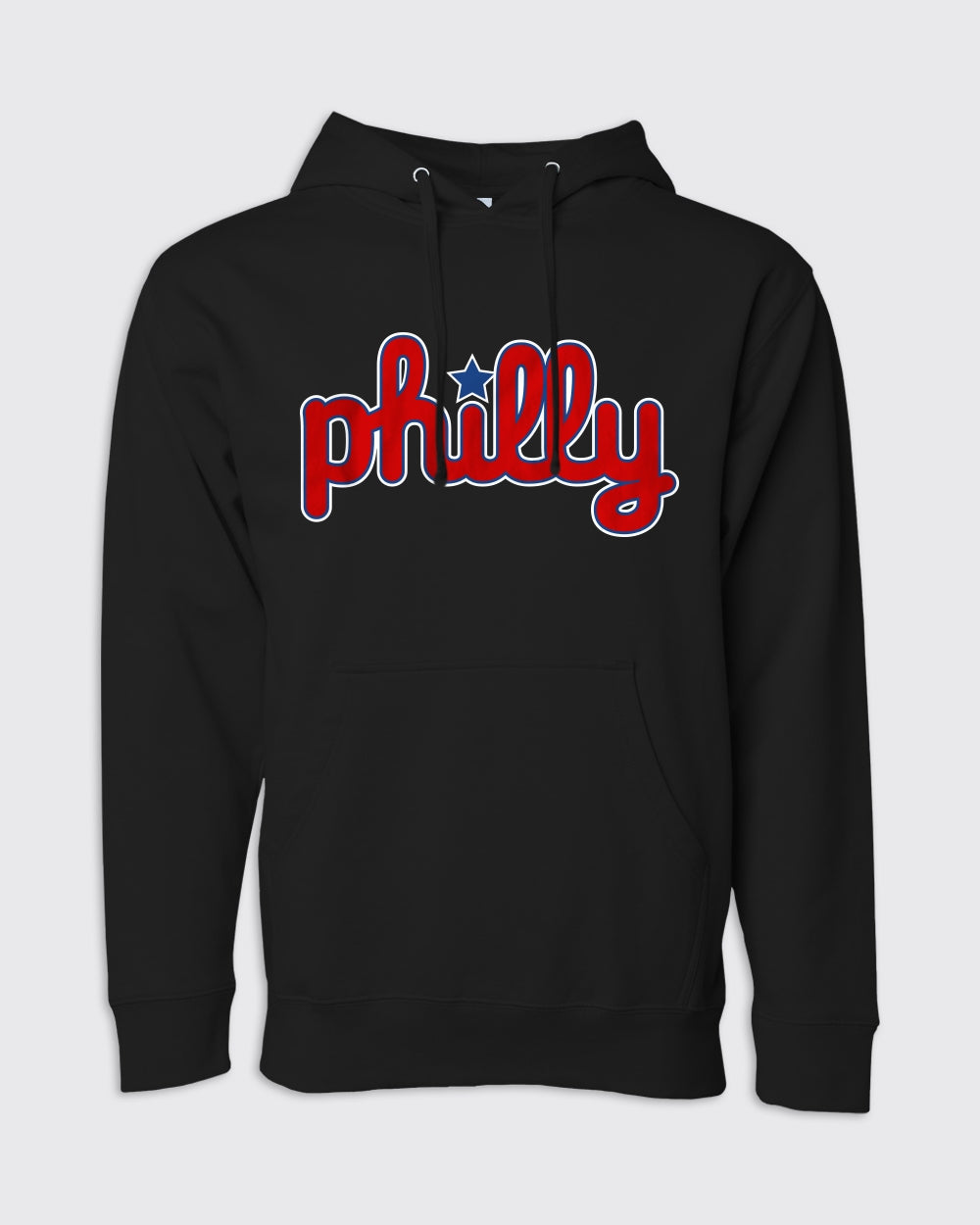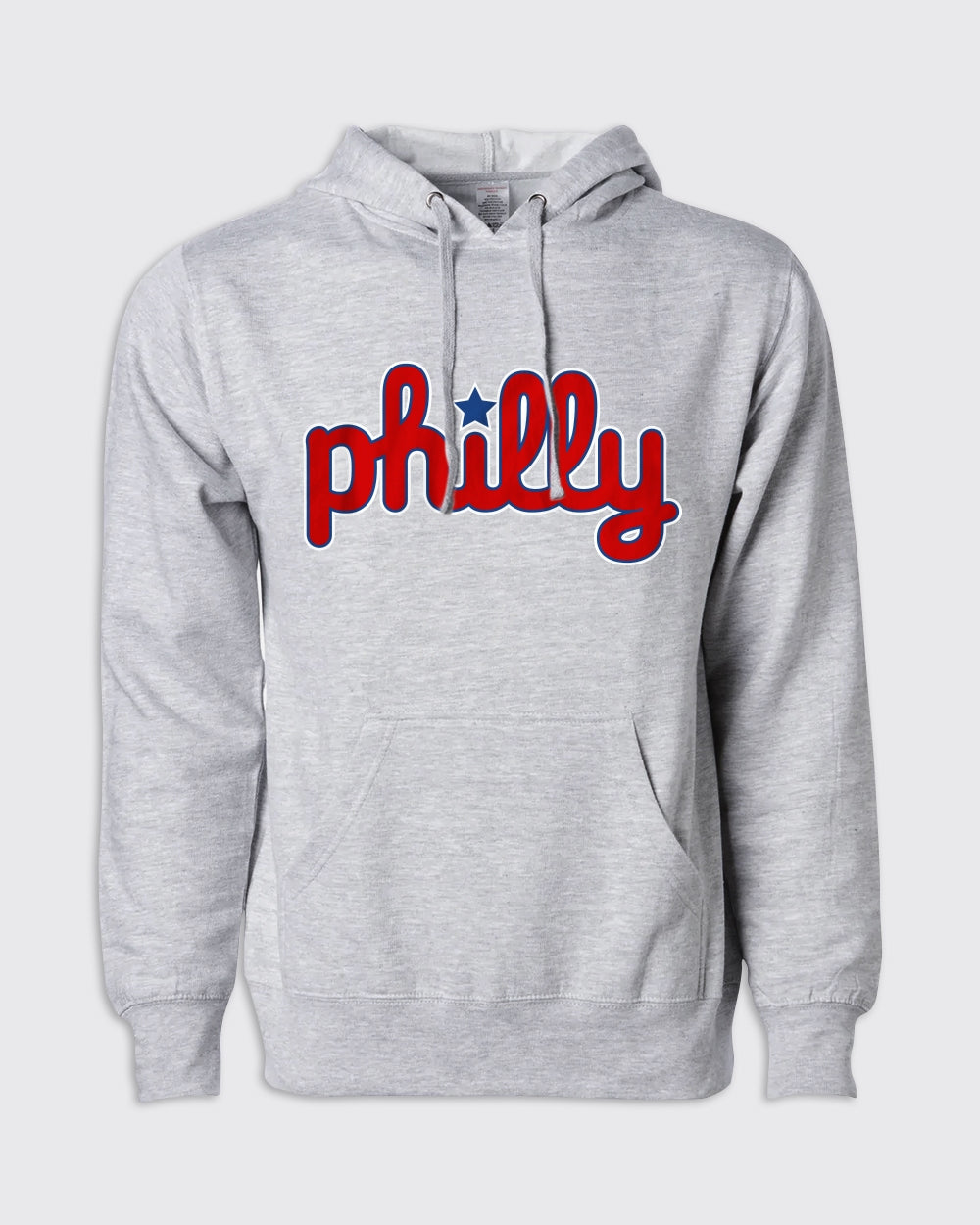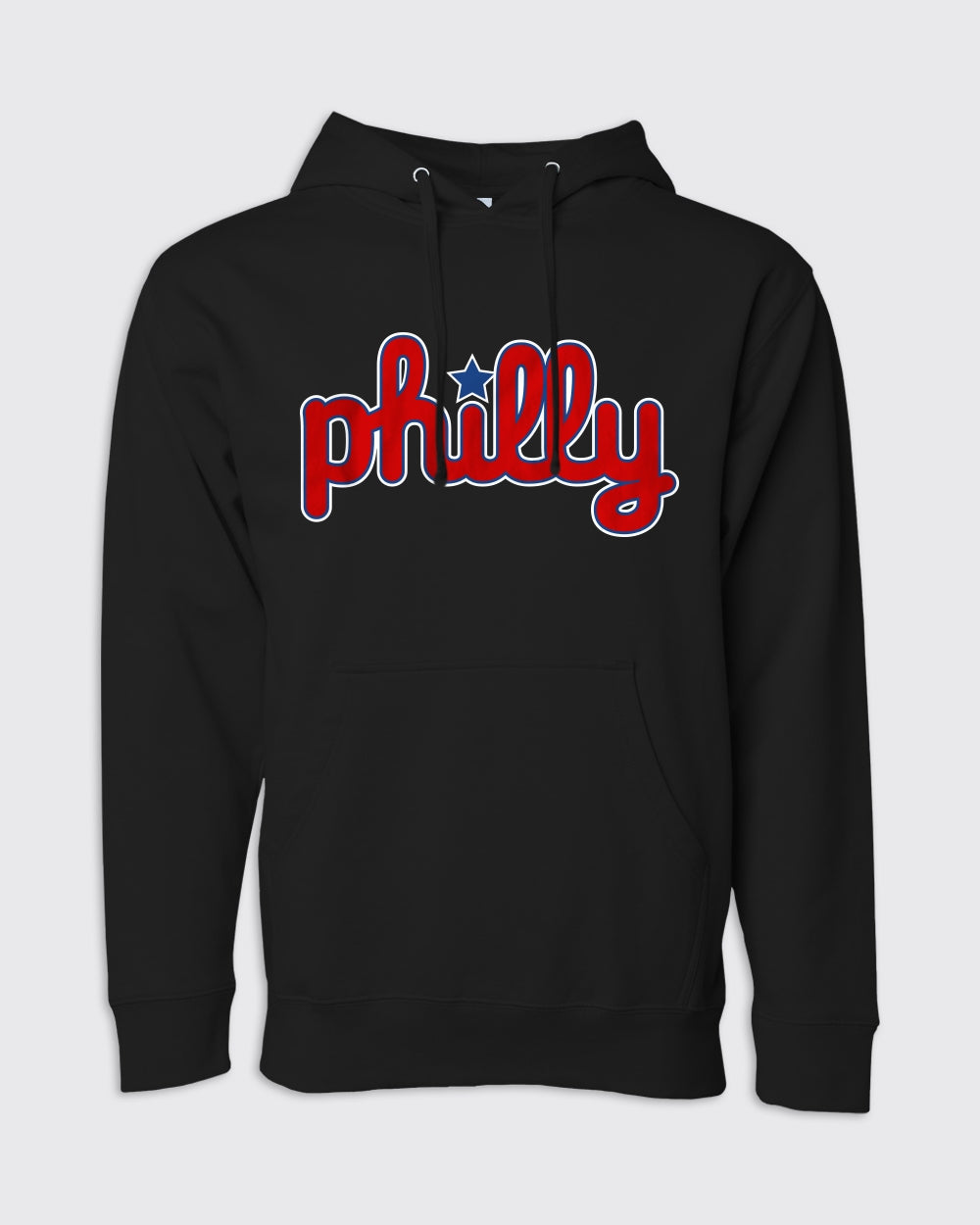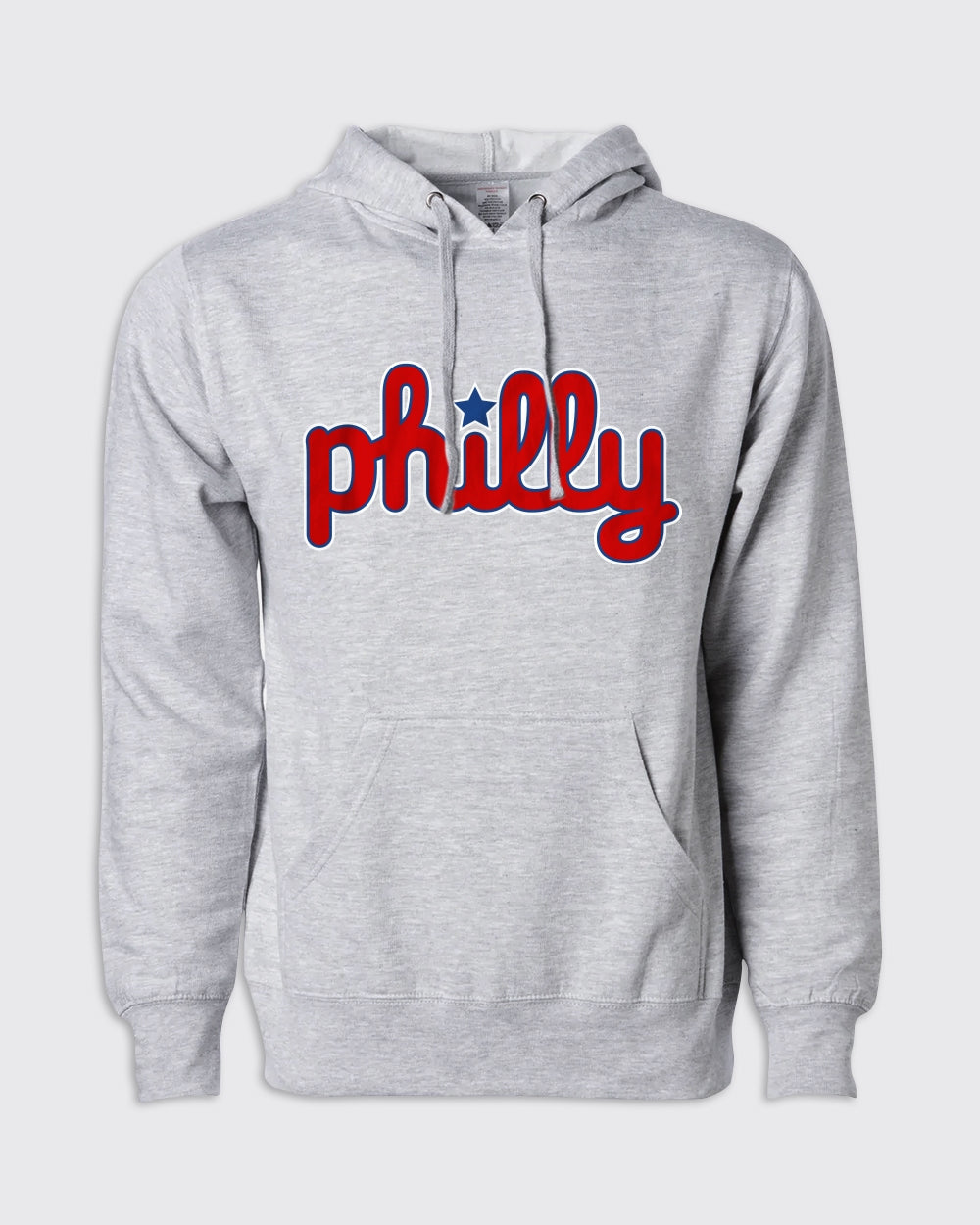 Philly Legendary Script Hoodie
Get ready to turn heads and stay cozy, Philly Phillies faithful! Introducing our Philly Legendary Script Hoodie – the ultimate way to show your love for the Phillies in style!
Imagine yourself on a crisp fall evening at Citizens Bank Park, the smell of hotdogs and the roar of the crowd in the air. Now picture yourself in this legendary hoodie, with its striking Phillies red and classic script that screams "Philly sports fan extraordinaire!" 🍁⚾
But it's not just about looking cool; it's about feeling warm and comfortable too. Crafted with the softest, coziest fabric, this hoodie is like a warm hug from your favorite Philly player. Whether you're at the game or lounging at home, it's your all-season, all-occasion go-to.
Now, here's the fun part – this hoodie is your ticket to unforgettable Phillies moments. Picture yourself celebrating a game-winning home run with friends or cozying up for a movie night with fellow fans. It's not just clothing; it's a symbol of your unwavering passion for the Phillies!
Don't let this legendary opportunity slip away. Gear up with our Philly Legendary Script Hoodie and be ready to create epic memories in Phillies style! 🔴⚾
Order now and make every day a game day! 💪 #PhillyPride #PhilliesForever