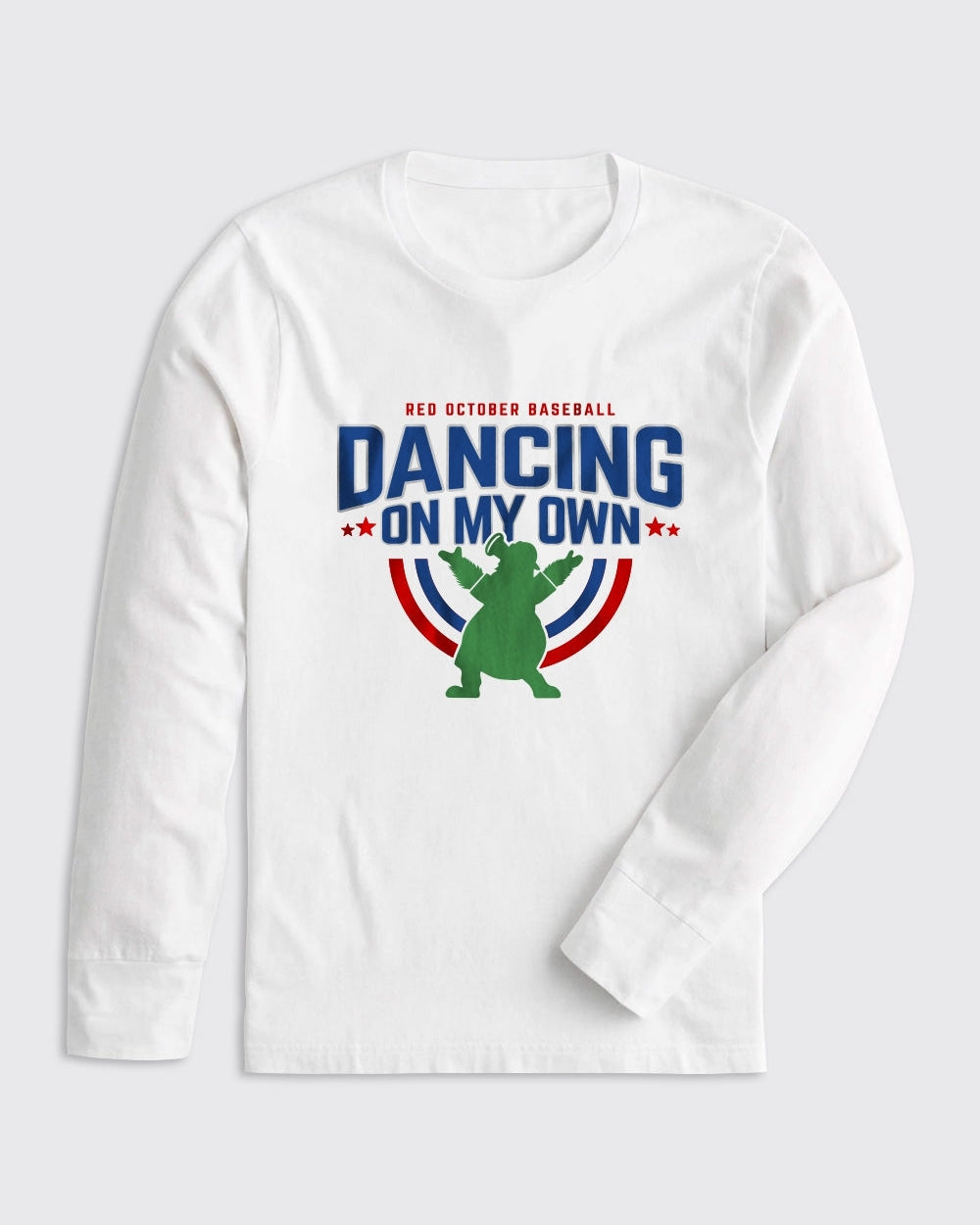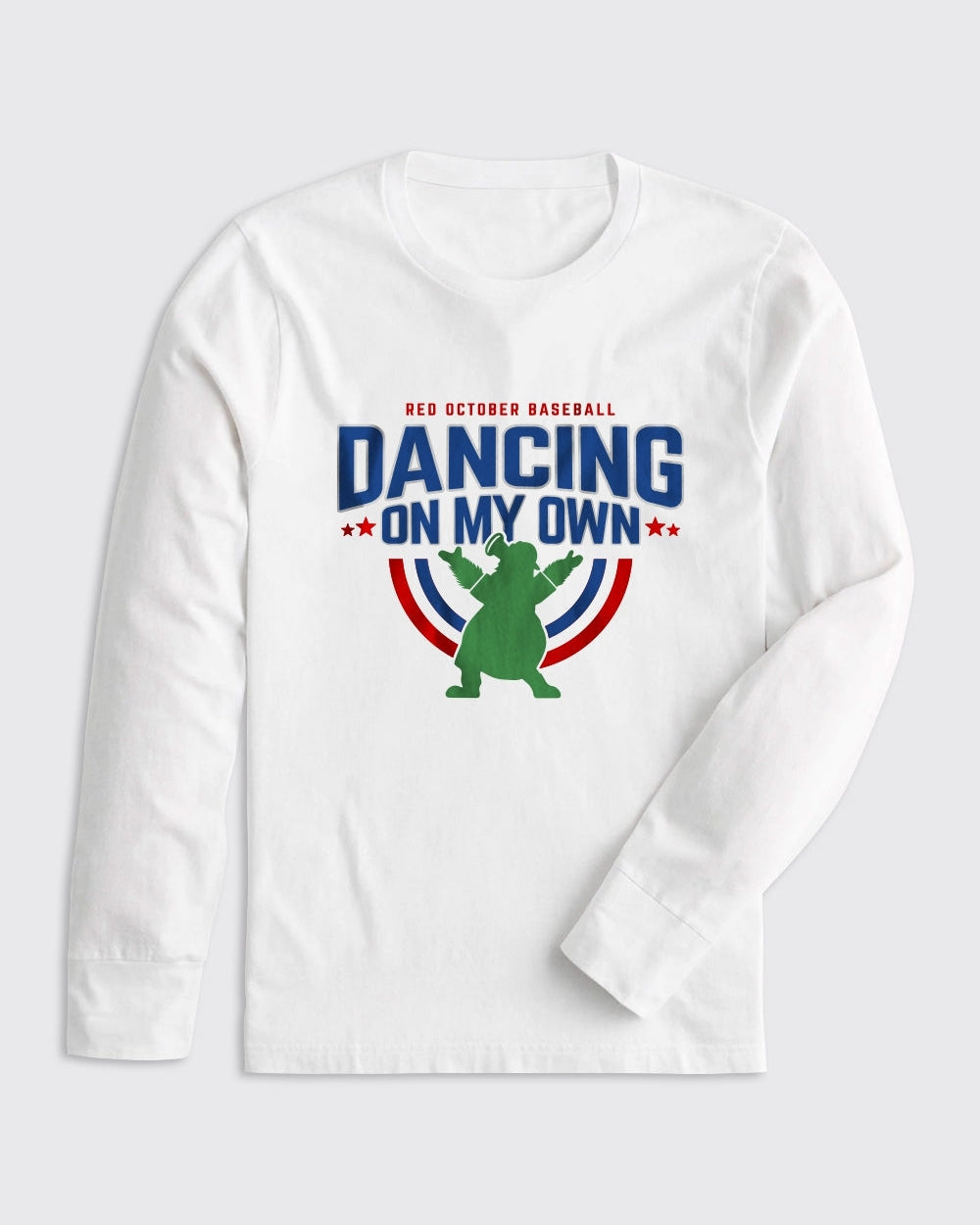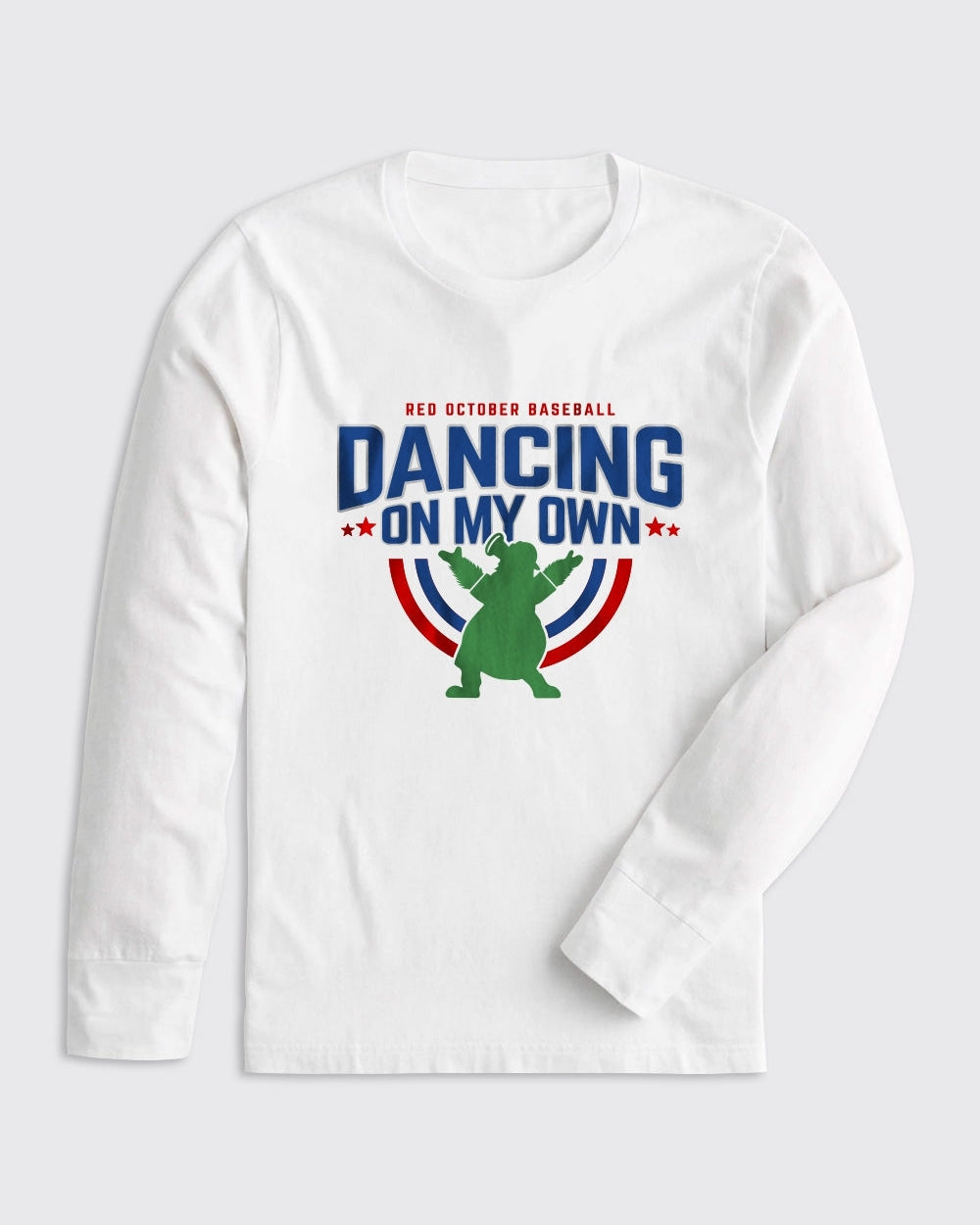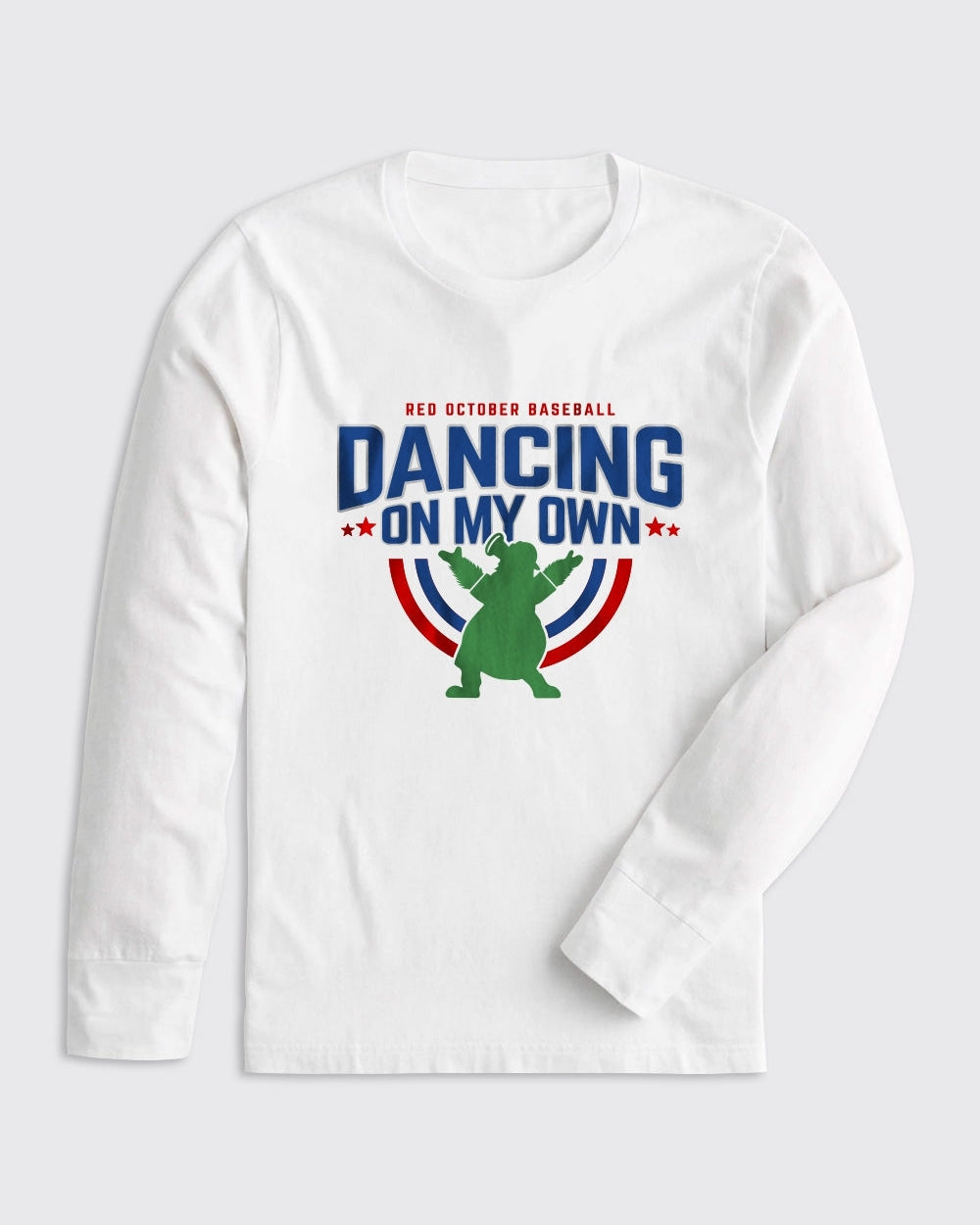 Dancing On My Own Long Sleeve
When the Phillies win they celebrate by blasting Dancing On My Own in the locker room! And now this you can be a part of the locker room celebration by picking up the original Dancing On My Own Long Sleeve!
Philadelphia Phillies fans cannot get enough of this long sleeve. The simple graphics and vibrant colors will have you standing out from the rest of the crowd of Philly sports enthusiasts. Pick one up today and join us in cheering for the best team in the league!