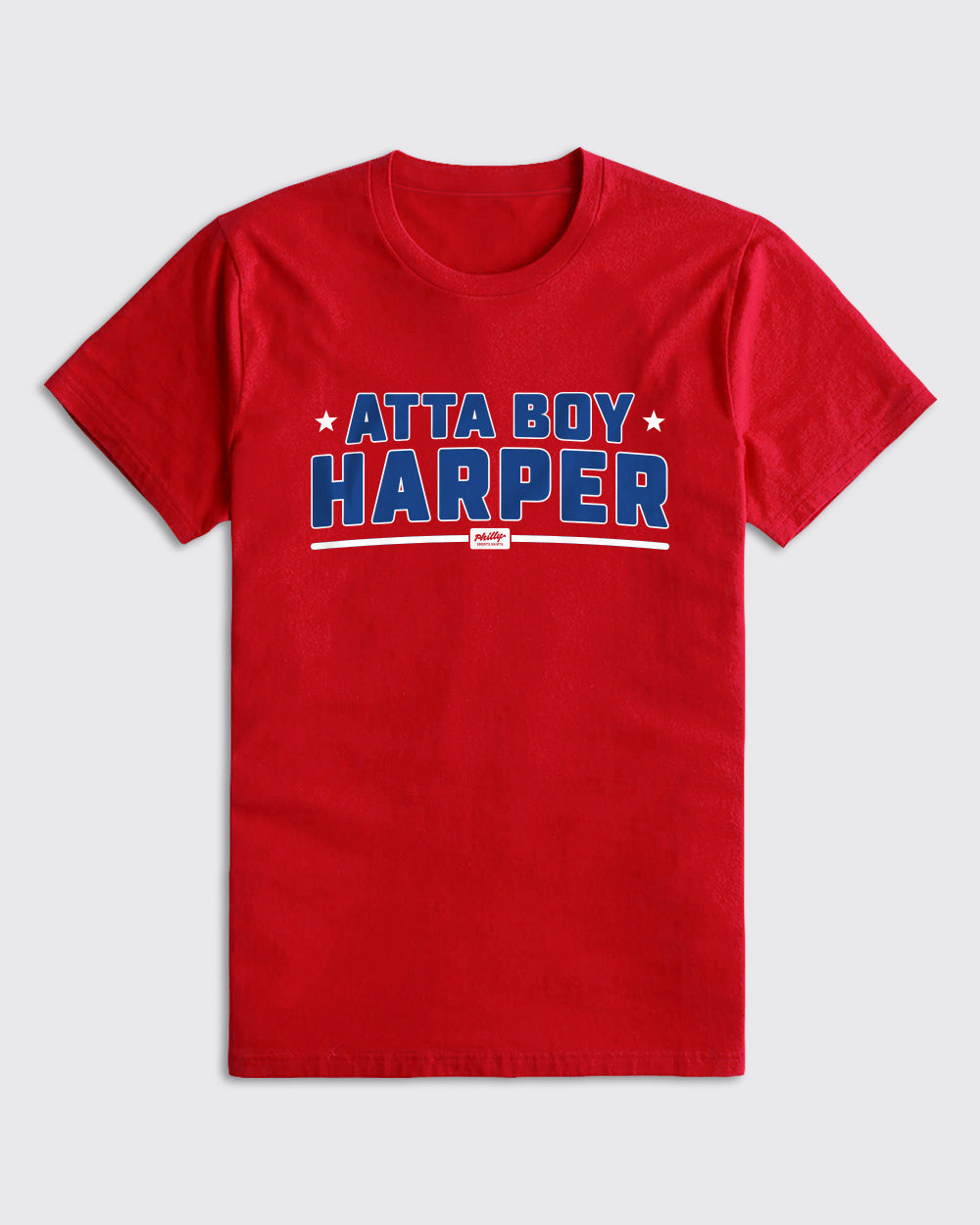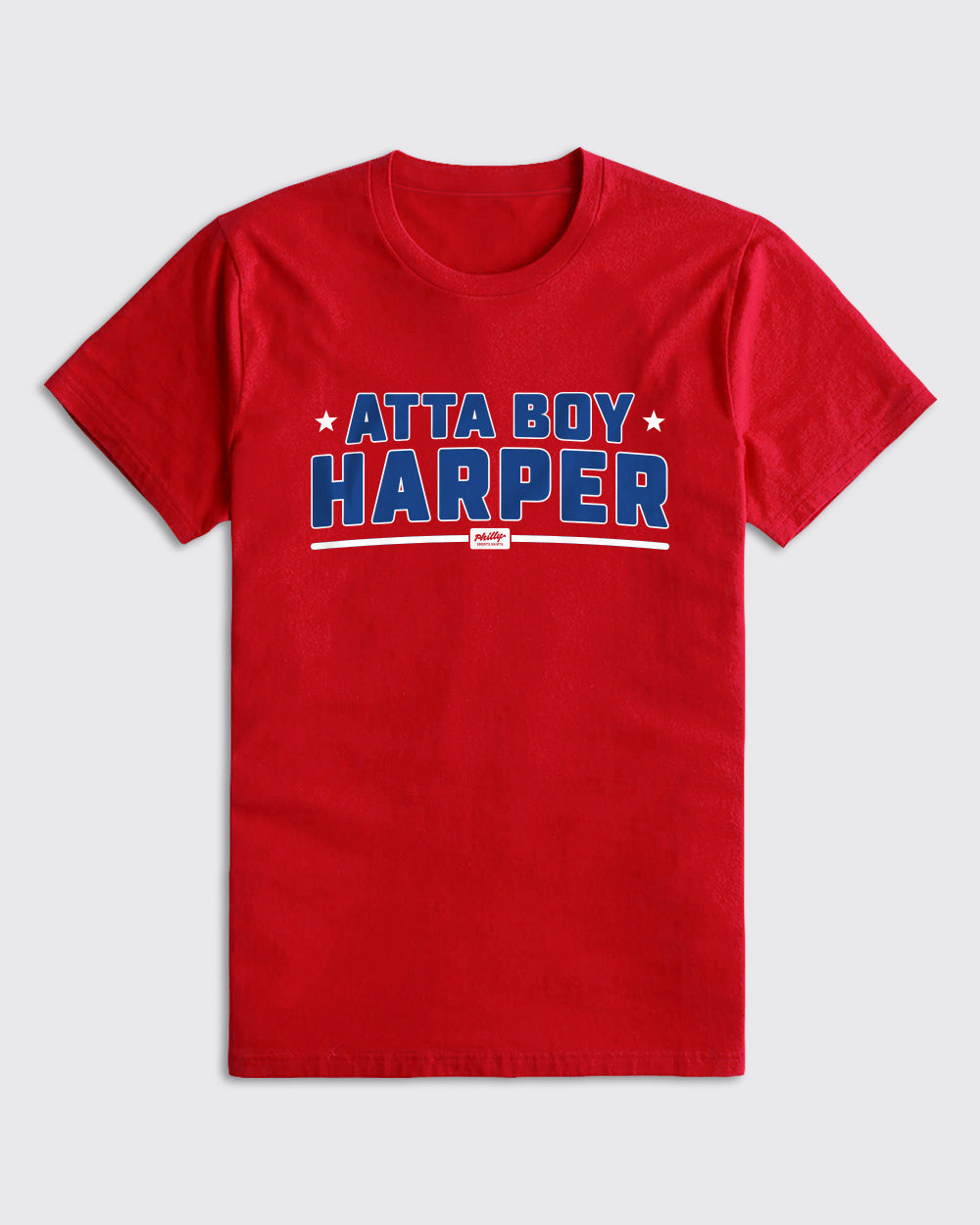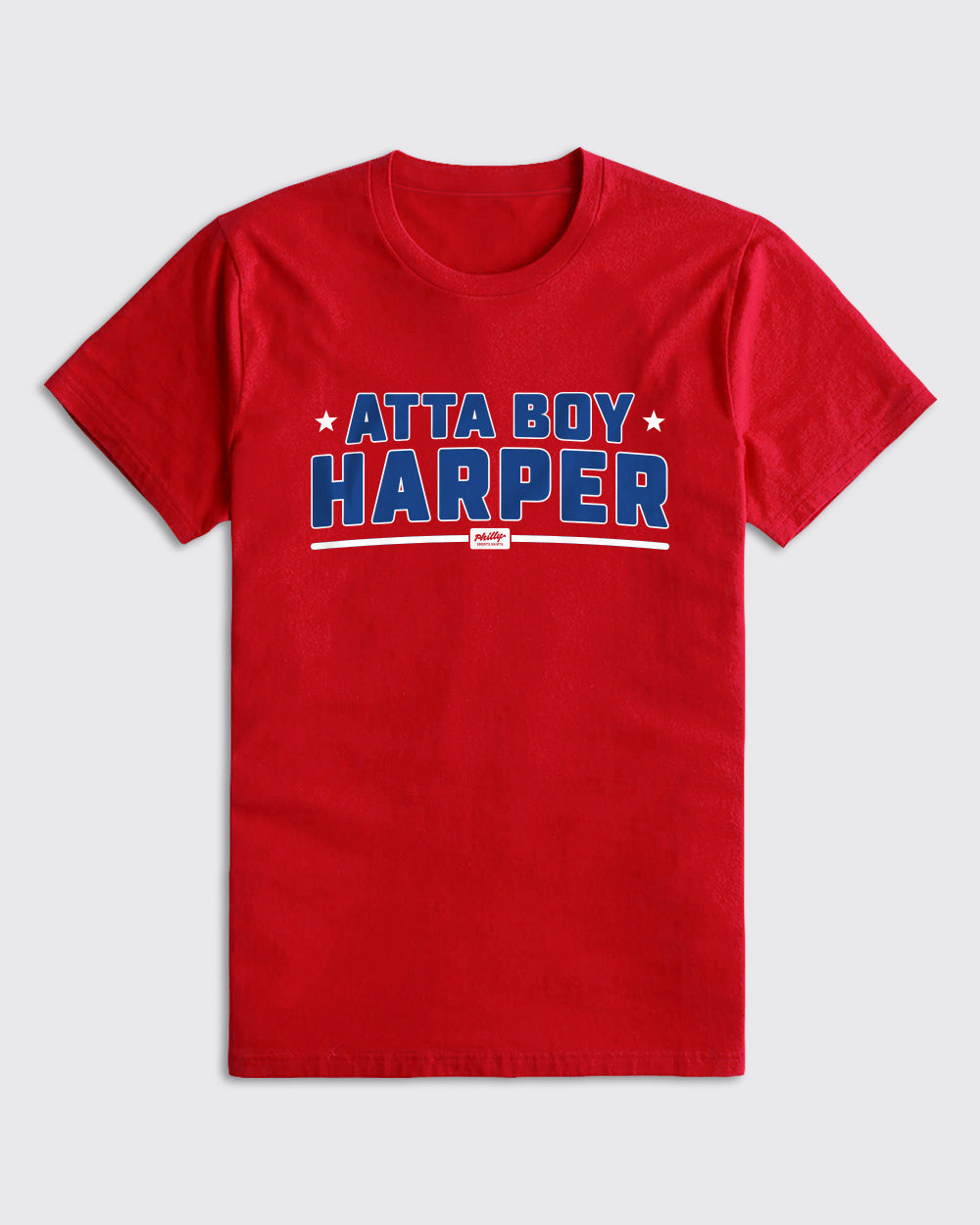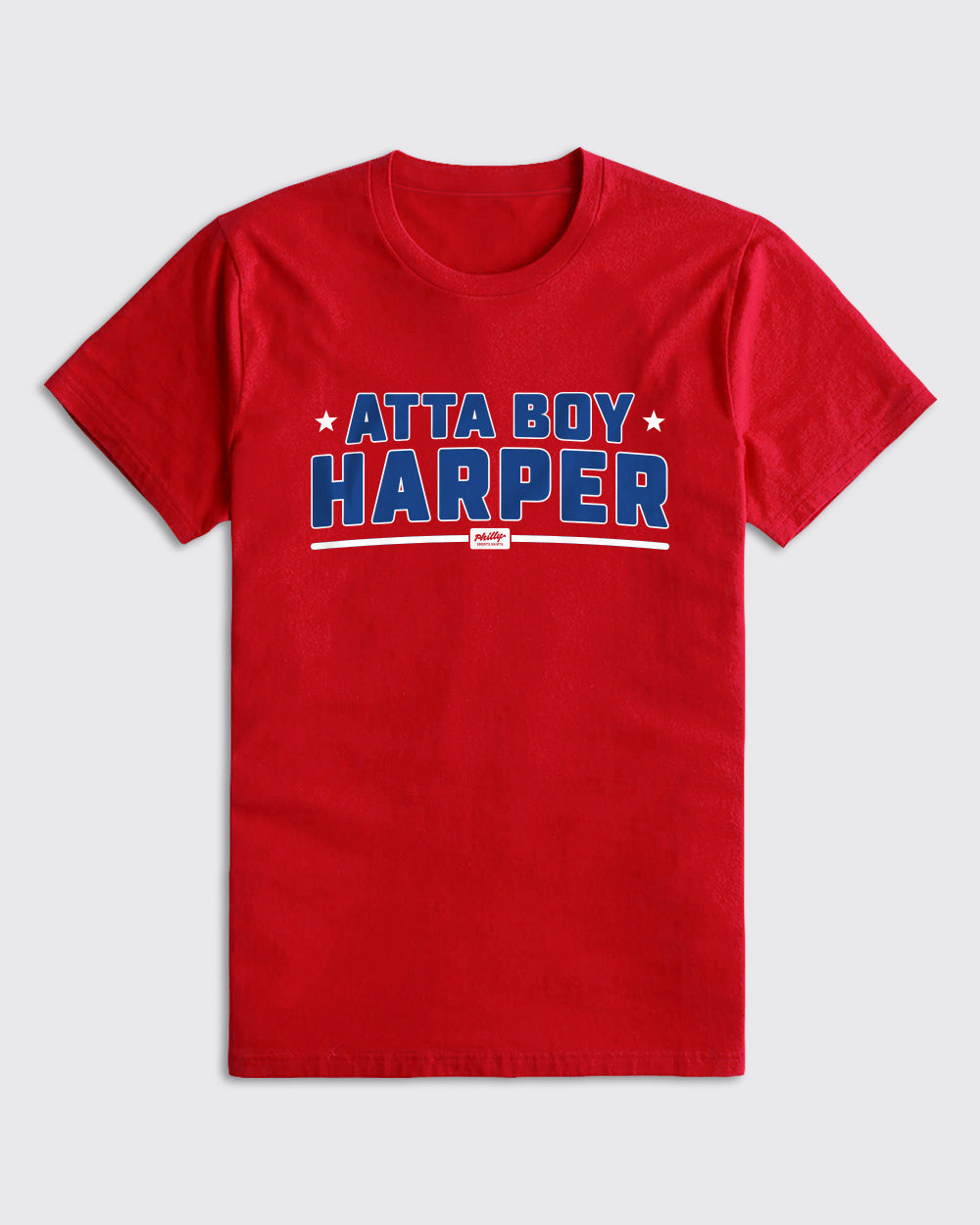 Atta Boy Harper Shirt
Get ready to celebrate the Phillies' star player with our "Atta Boy Harper Shirt." This shirt is a must-have for any young or old fan who wants to show off their Bryce Harper pride during the playoffs. Made from premium-quality cotton, it's as comfortable as it is stylish.
Imagine yourself in the stands, the tension of the playoffs in the air, and Bryce Harper steps up to the plate. This shirt captures that moment, featuring a dynamic design that includes Harper's iconic number and action pose. It's not just a shirt; it's a way to be part of the game, to feel the excitement, and to show your support for one of the Phillies' most legendary players.
But this shirt isn't just for game day. Its durable construction means it can handle everyday wear and tear, whether you're at the ballpark or just hanging out with friends. So why wait? Capture the spirit of the playoffs and the brilliance of Bryce Harper with this one-of-a-kind shirt.