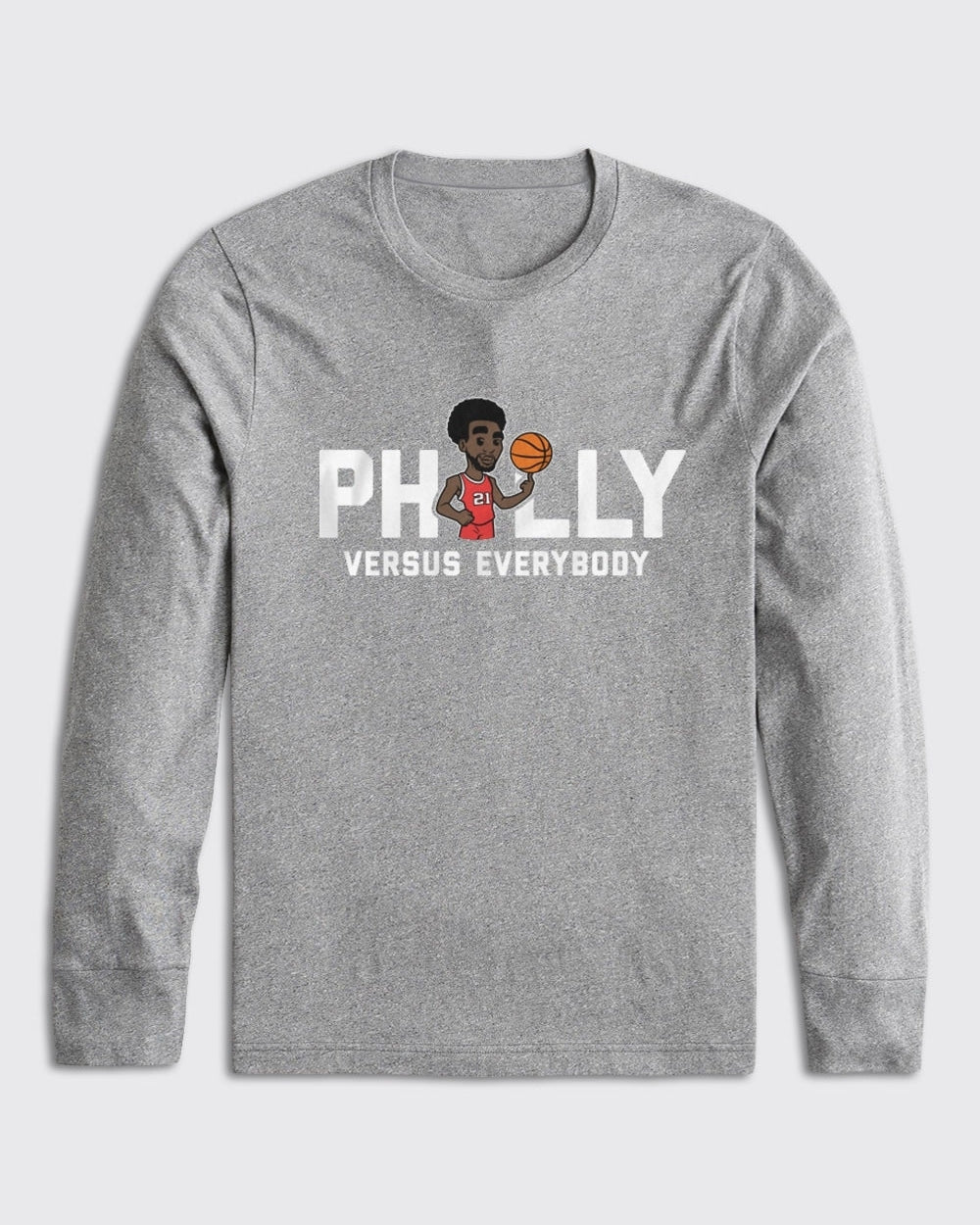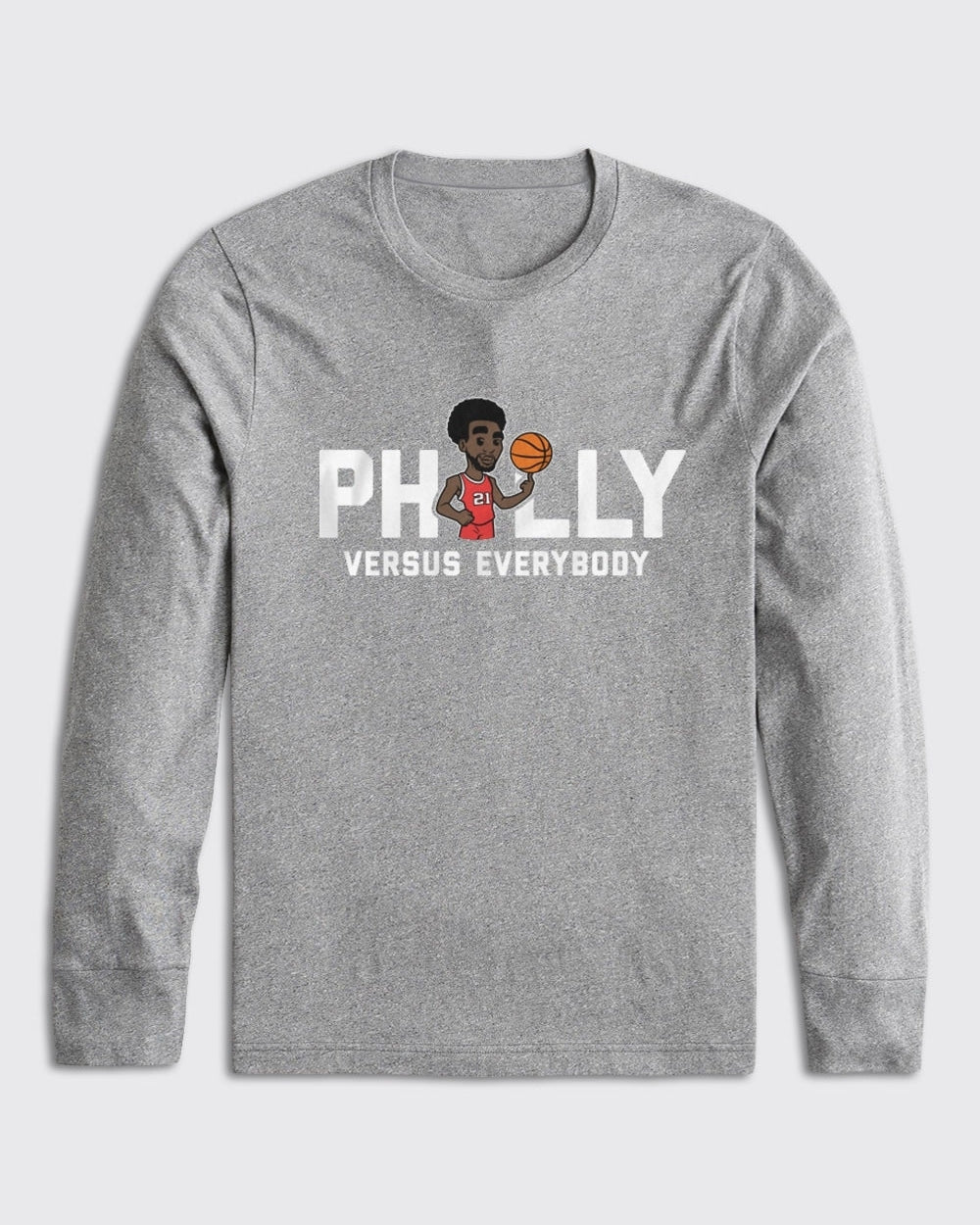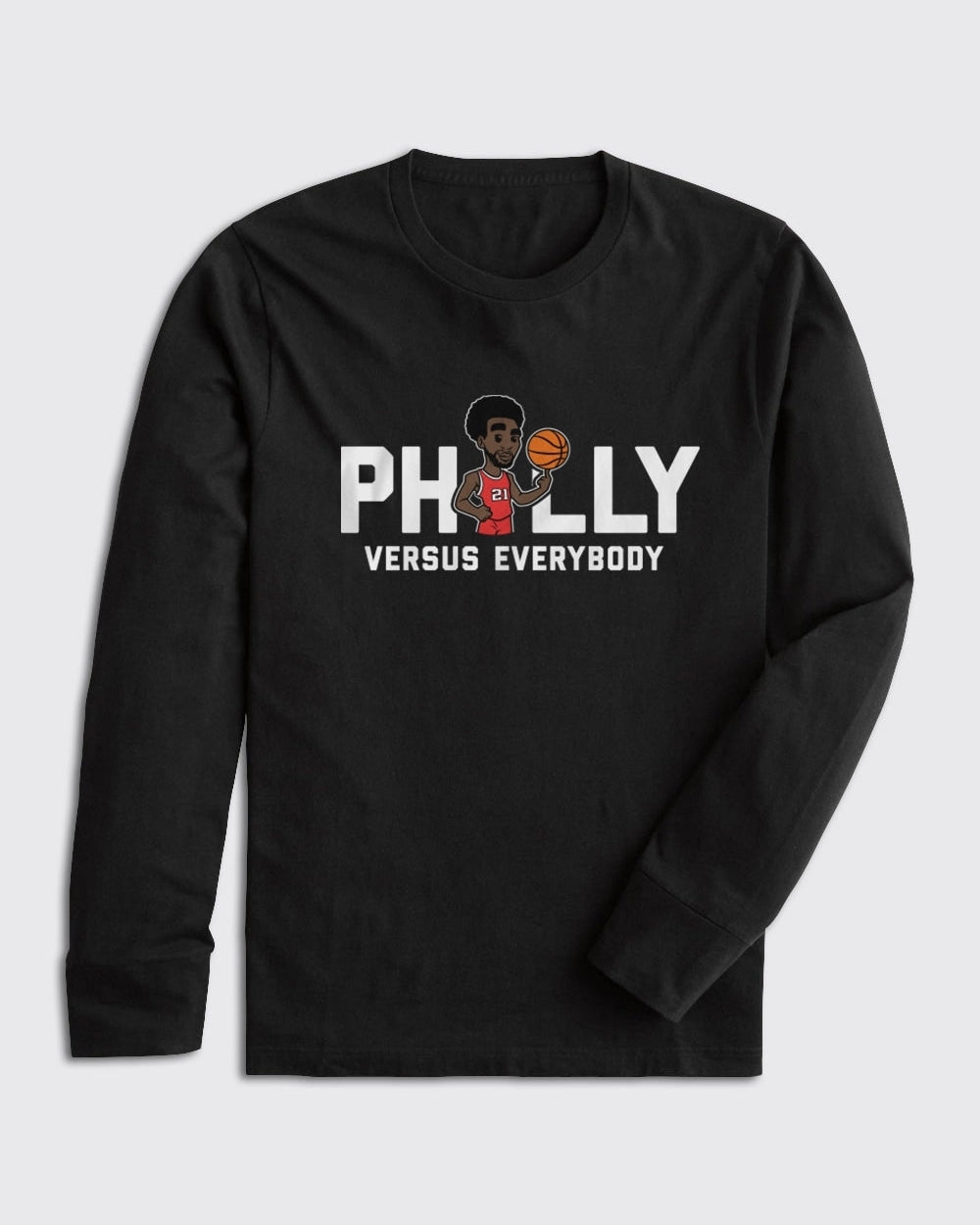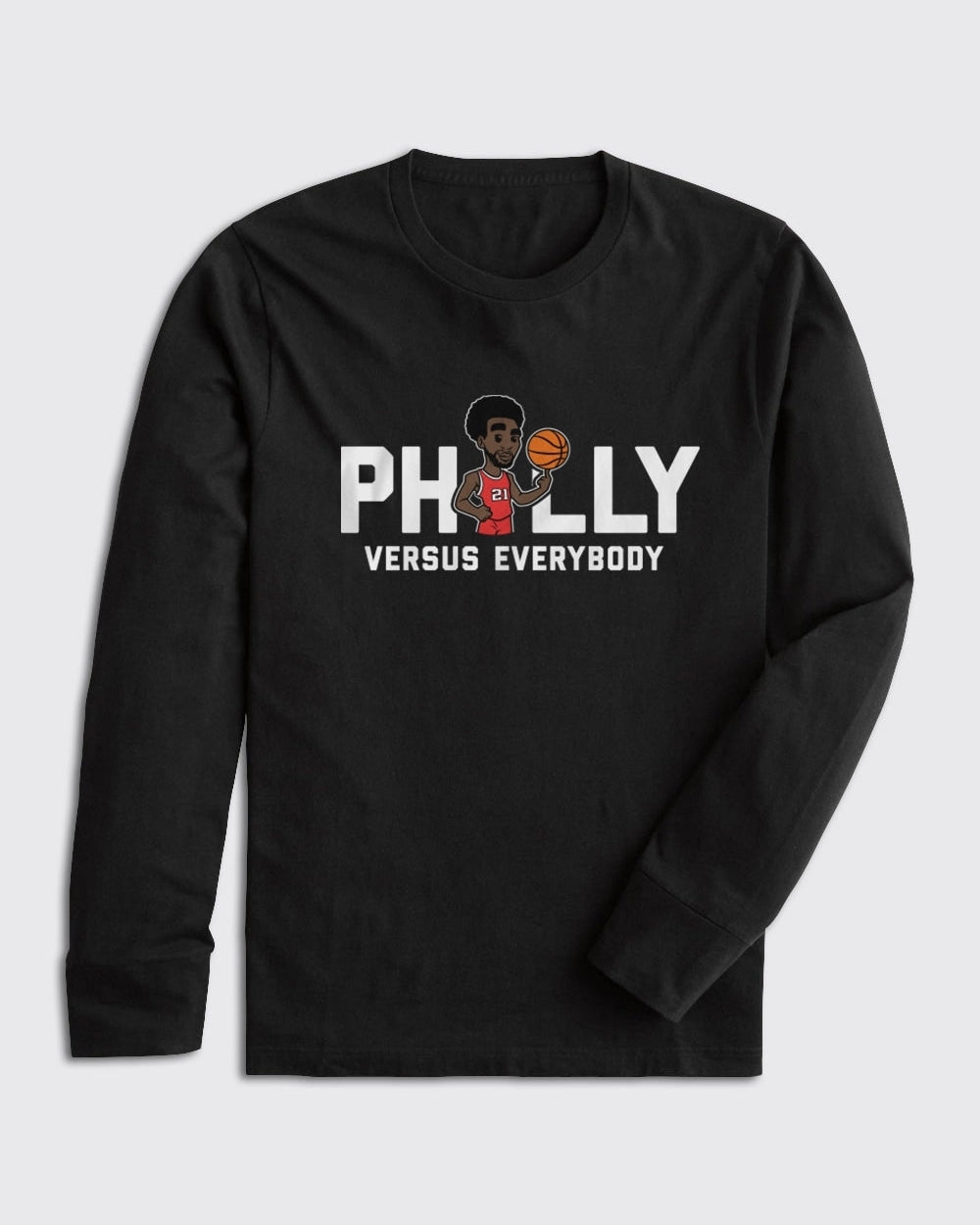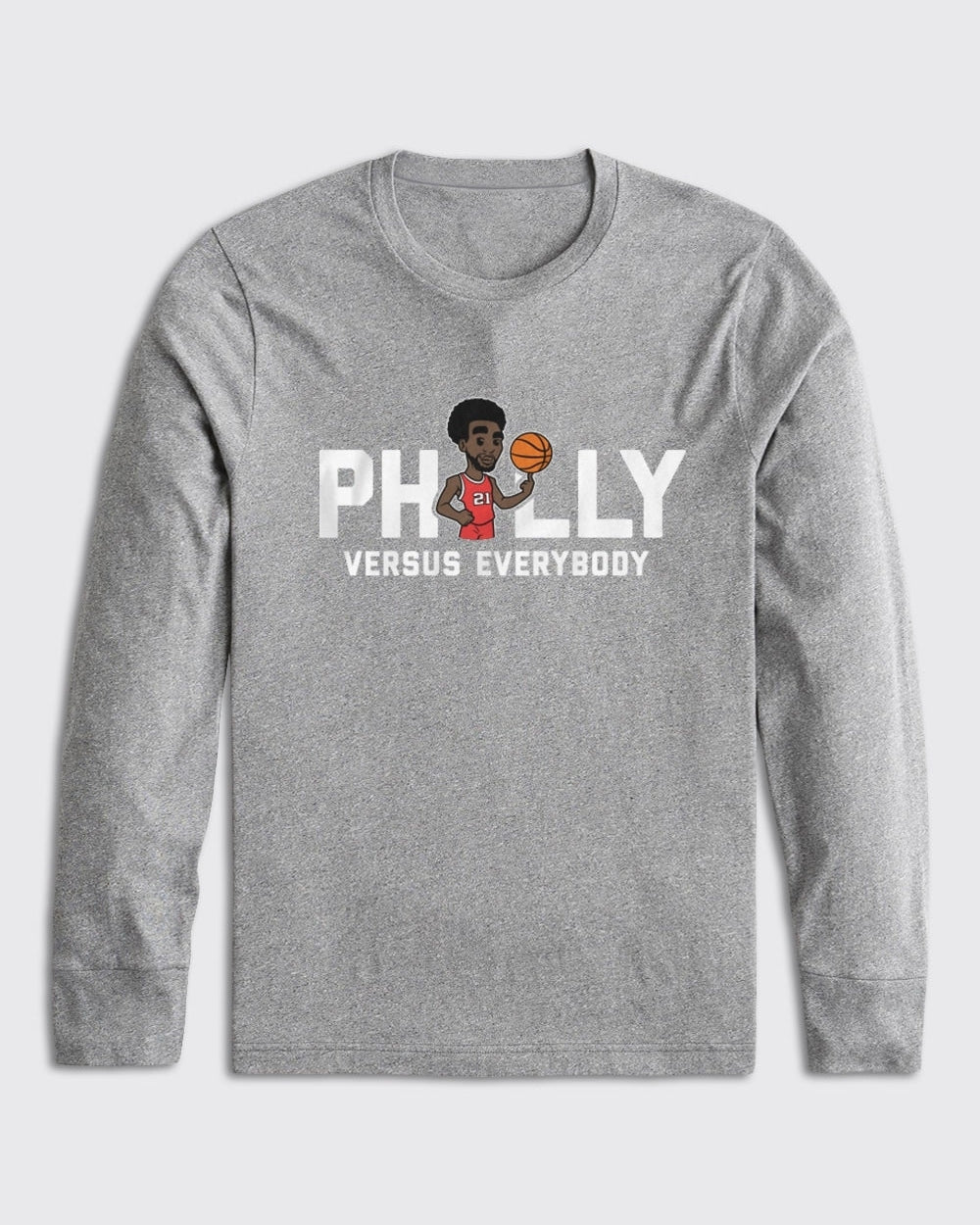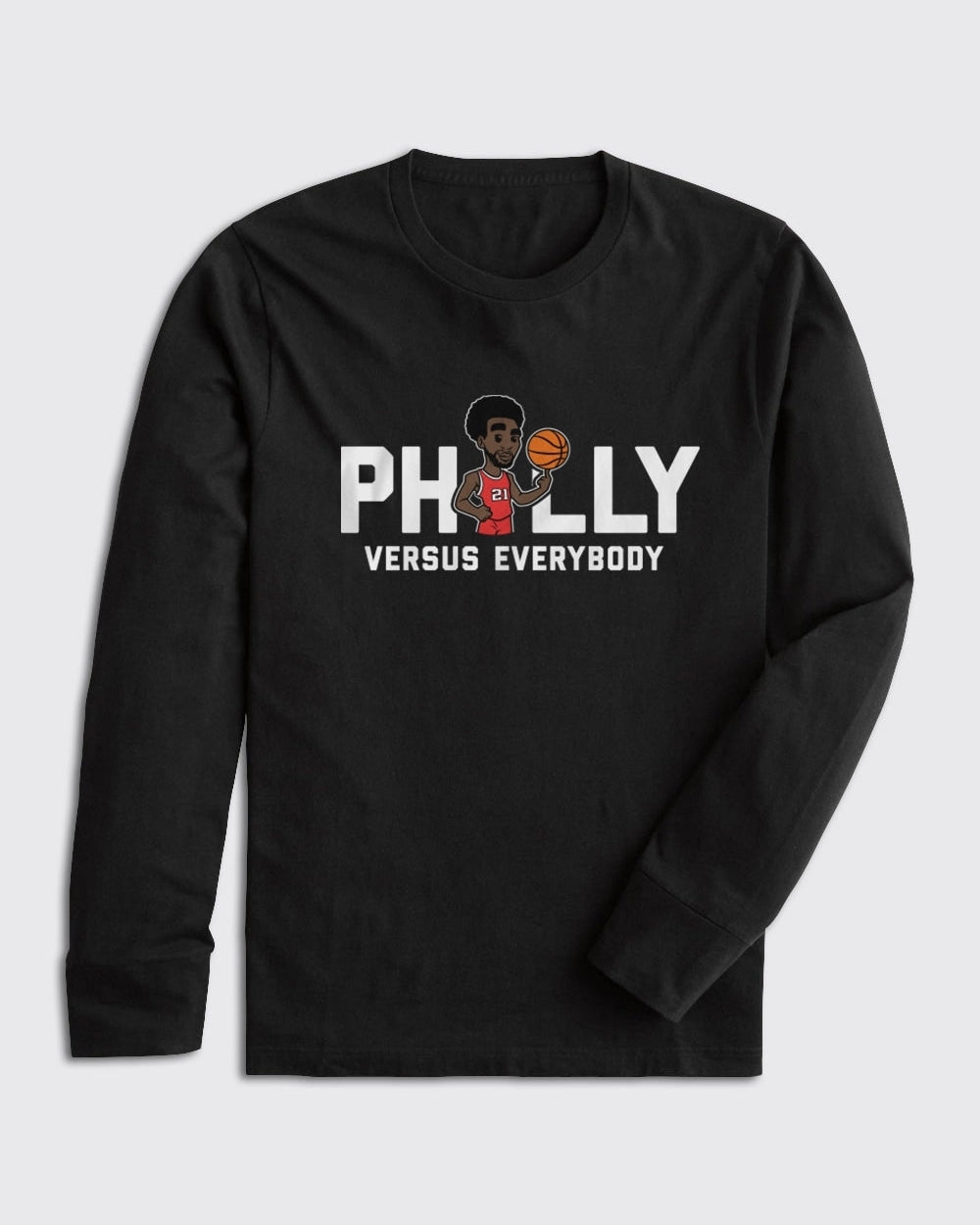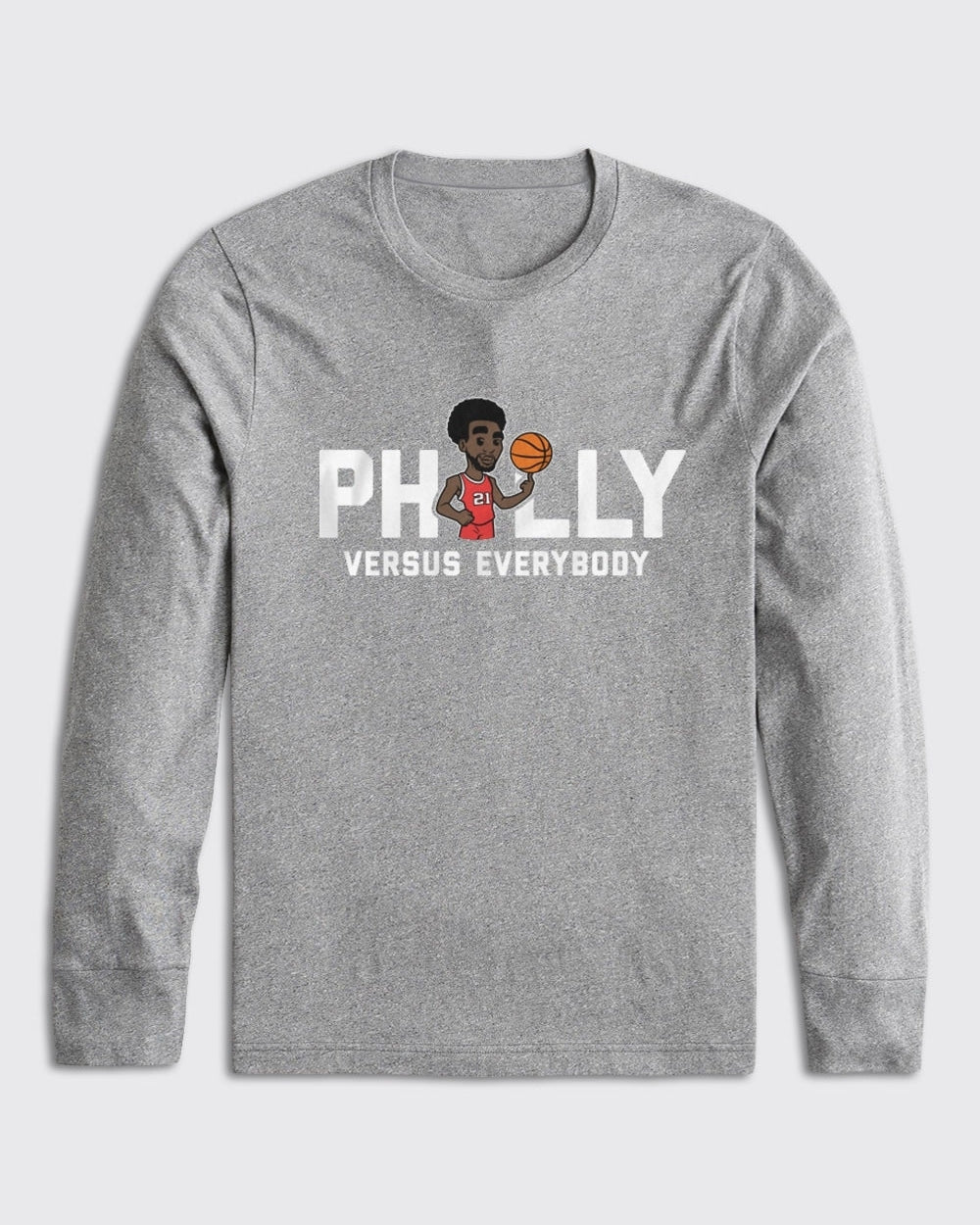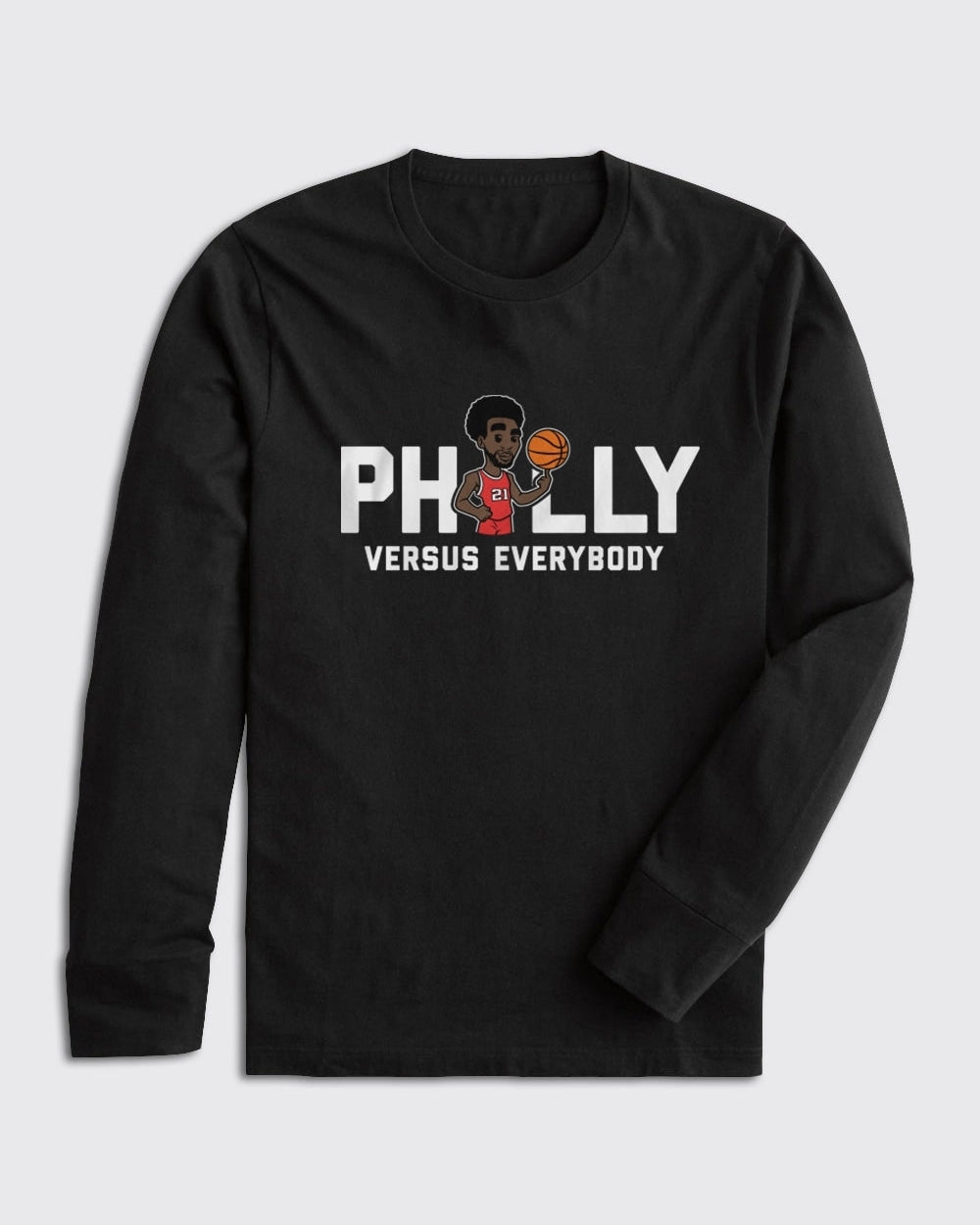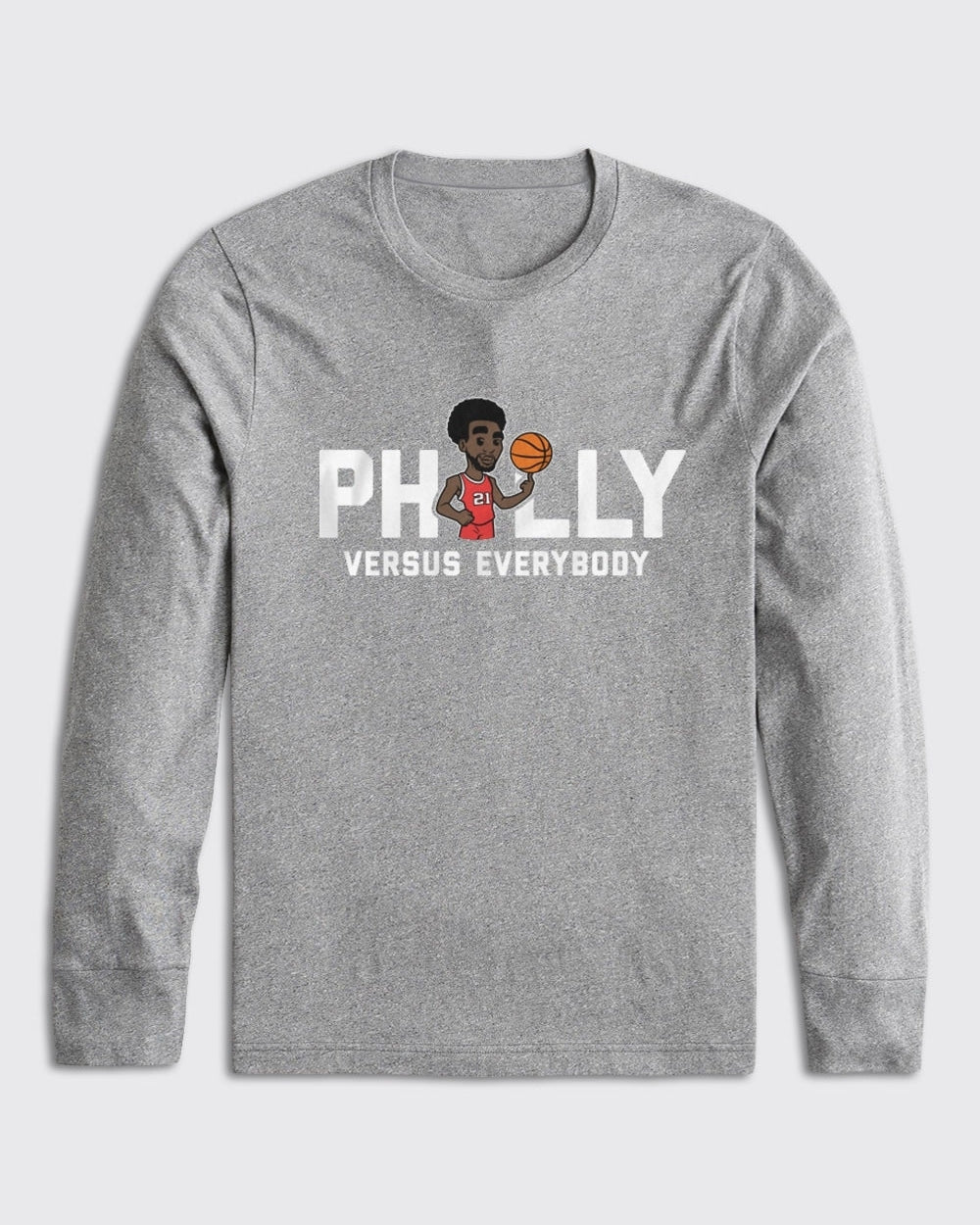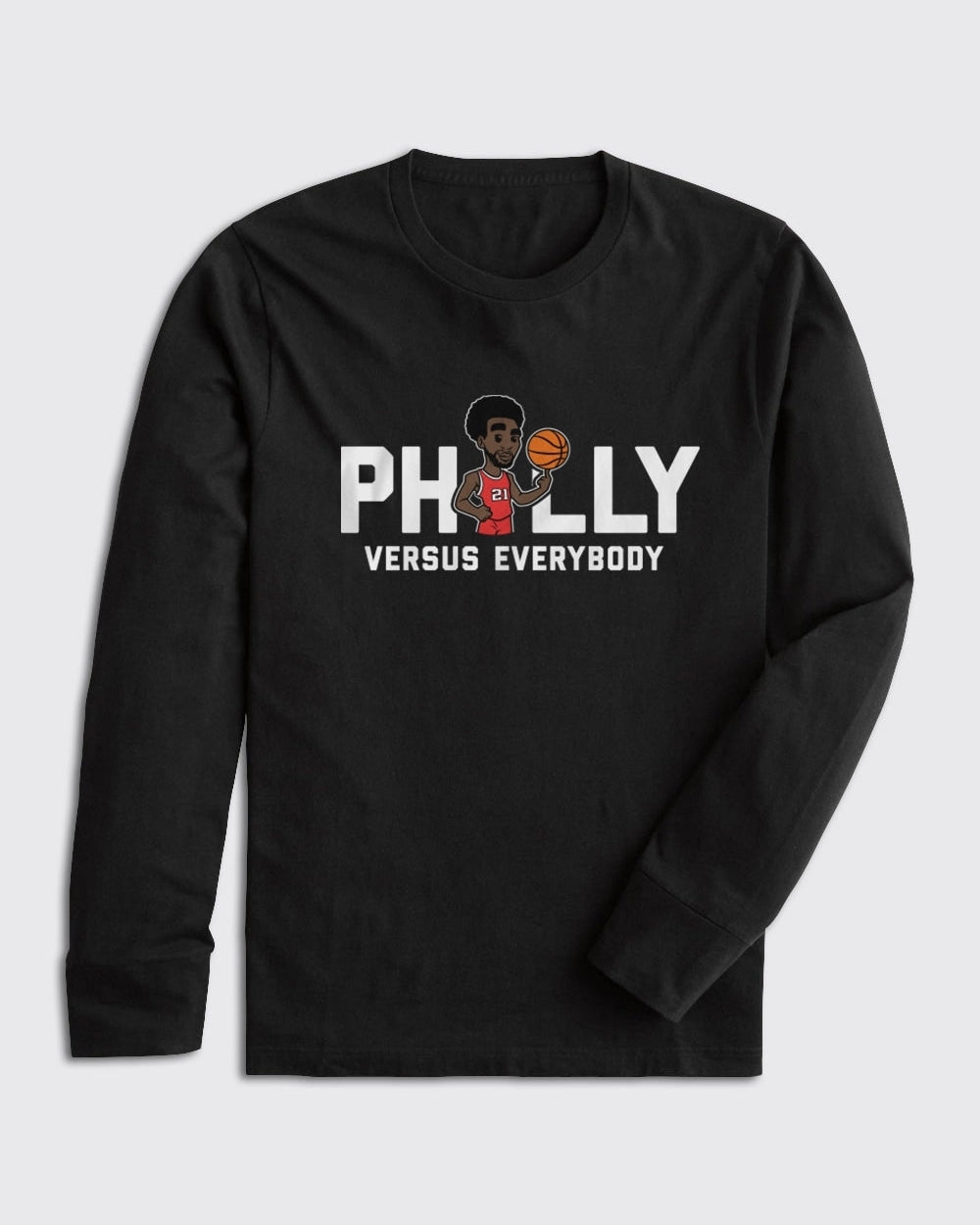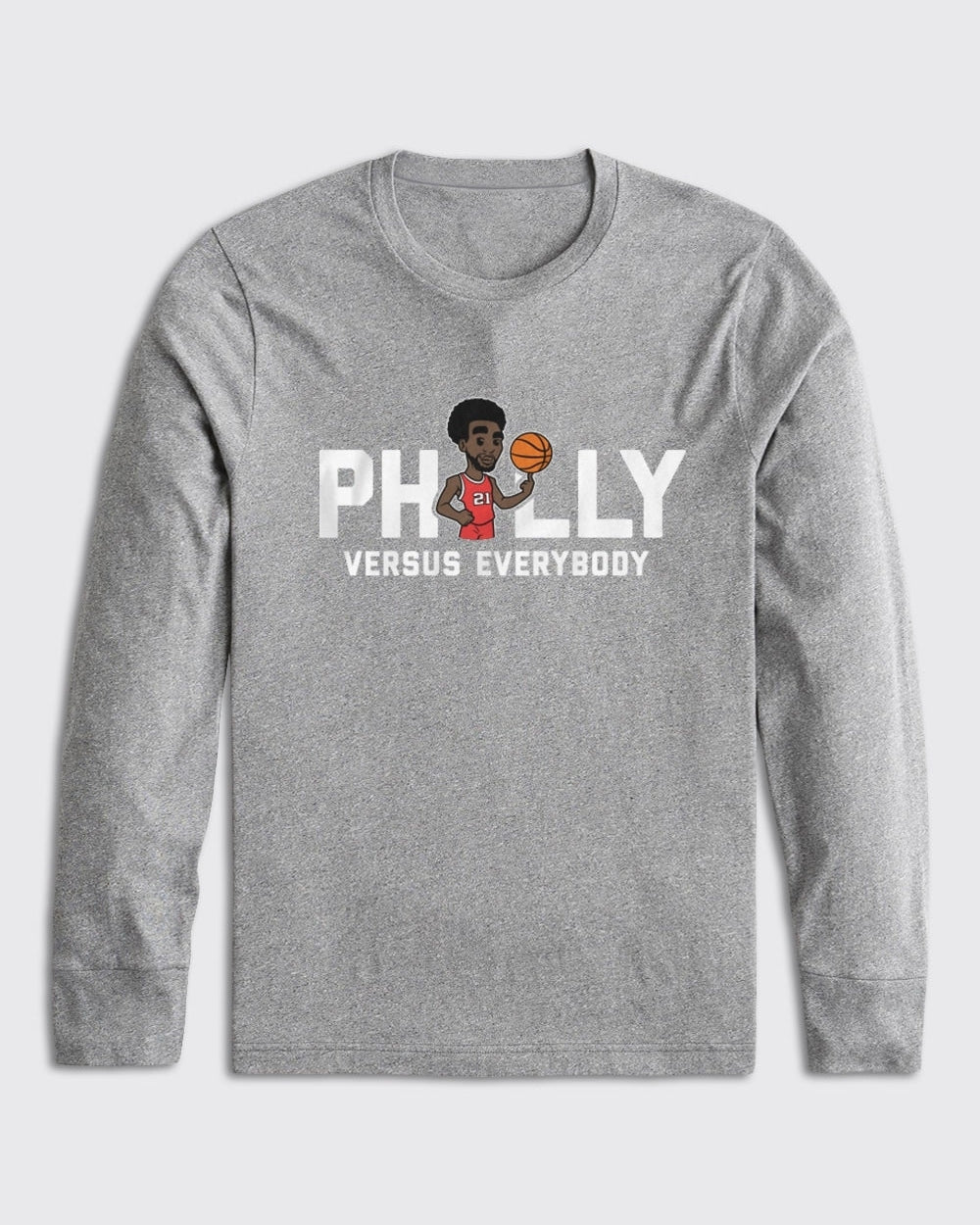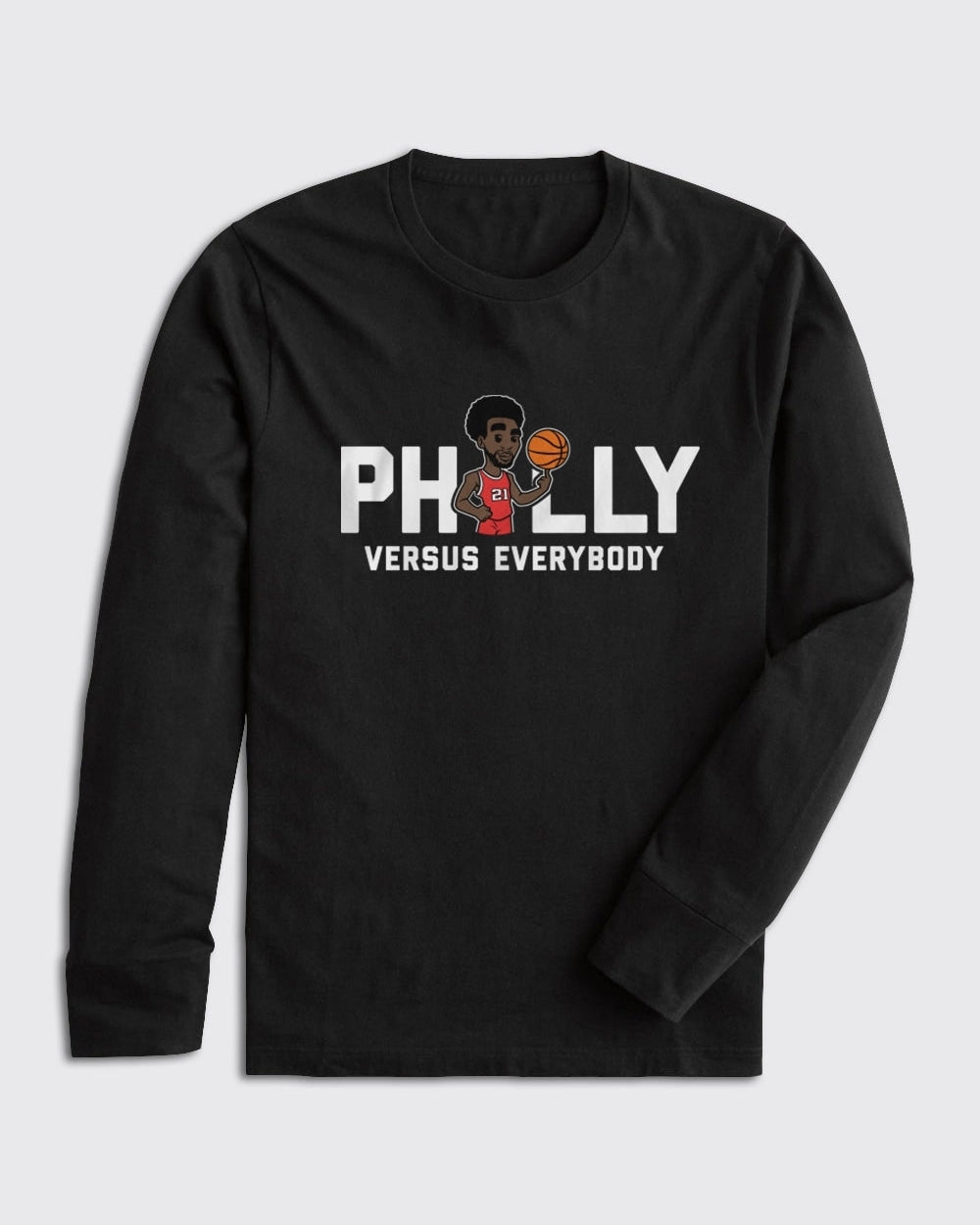 Embiid Philly vs Everybody Long Sleeve
It's a Philly vs Everybody mentality when you're a Philadelphia fan. Shop the Philly vs Everybody Long Sleeve and wear that feeling proudly, because there's nothing better in life than being a fan of Philadelphia sports.
Shopping for awesome 76ers shirts, tees and apparel just got a whole lot better! Whether you are in the crowd or lounging on your couch, do it in style and Shop at Philly Sports Shirts. Our t-shirts are the perfect choice for any fan of the Sixers looking to enhance their sports apparel wardrobe.
Awesome
Perfect shirt. Just as described.